Pop star Katy Perry has suffered a legal setback after an Australian court ruled that her 2013 hit song "Dark Horse" infringed on a copyright owned by a Christian rapper named Flame. The court found that the beat of "Dark Horse" was too similar to the song "Joyful Noise" by Flame, and awarded $2.78 million in damages to the rapper and his co-writers. The ruling has sparked a debate about the blurred lines between musical inspiration and plagiarism in the industry.
Australian Court Rules Against Katy Perry
US music star Katy Perry has lost a protracted legal battle after it was determined that her business violated the trademark of a Sydney-based fashion designer. Katie Jane Taylor, a self-described "Aussie battler" from Sydney, filed a lawsuit against the I Kissed A Girl singer in the Federal Court, alleging trademark infringement, regarding the sale of clothing, including t-shirts and pajamas, in Australia.
Ms. Taylor, a mother of two, has used her birth name, Katy Perry, to run a clothing line since 2006 and has owned the trademark in Australia for more than ten years. The singer, whose real name is Katheryn Elizabeth Hudson, was sued by a Sydney fashion designer, who claimed she violated her trademark by using one that was "substantially identical to, or deceptively similar."
Ms. Taylor asserted that the performer has been selling merchandise under the trademark in Australia since at least 2013, not only at her concerts but also at stores like Myer and Target. Ms. Taylor's 15 years of designing closed in Australia were disclosed to the court during the trial; a feat that attorney Christian Dimitriadis SC described as "not easy."
He said in court that the designer started her company in 2006, "well before" she was introduced to singer Katy Perry in 2008 and before she first heard the song on the radio. In 2009, Ms. Taylor allegedly received "heavy-handed threats of litigation" in the form of cease and desist letters, according to the court's hearing.
You can also check out our most recent news on this page:
Ms. Taylor started creating clothing in November 2007, when they were unveiled at a school fundraiser. In May 2008, she started selling them at Sydney markets. In 2007, she had previously registered "Katy Perry" as her company name and domain name. In a YouTube video message to the celebrity in 2009, Ms. Taylor made the legal dispute public.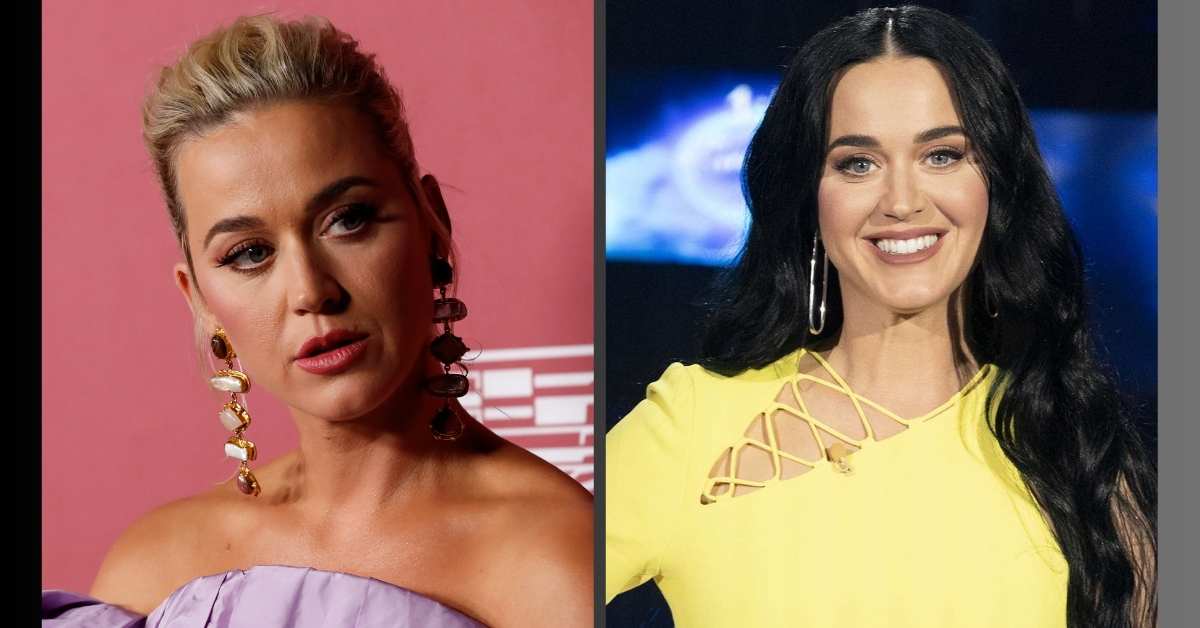 Steven Jensen, Perry's manager, expressed his opinion that the matter had been "blown way out of proportion" in response through email. Following the protracted trademark dispute, Justice Brigitte Markovic issued her ruling on Thursday, calling it a "tale of two women, two teenage dreams, and one name."
Perry and her company, Killer Queen LLC, had filed a counterclaim, but the Federal Court judge rejected it after finding that Ms. Taylor had partially prevailed in her allegations. In 2013 and 2014, Perry's social media posts promoting her Prismatic Tour were determined to have violated trademarks.
The trademark was used "in good faith," according to the judge, thus the artist was not required to pay the Sydney designer anything. Additional infringements were discovered at pop-up shops in Sydney and Melbourne during the singer's Prismatic Tour of Australia in 2014 and 2015. A website for the apparel brand Bravado was deemed to have violated the trademark, according to Justice Markovic.
Perry's business, Kitty Purry, is accountable for the specific infractions. Justice Markovic determined that Ms. Taylor's eight assertions that infringements happened eight times after 2013 involving clothing purchased from Myer, Target, and Cotton On were unfounded. Prior to the 2018 Perry's Witness Tour, Justice Markovic rejected charges that clothing sold on Amazon and eBay violated Ms. Taylor's trademark.
Following the ruling, Ms. Taylor posted on Facebook that she had "won the biggest battle" of her professional life, referring to the situation as a "David and Goliath" one. "I resisted an attack on me and the trademark, we established infringement, and the cross-claim was dismissed," Ms. Taylor wrote. "You might recall that the US singer tried to stop me from working in 2009, as you might recall. The opposition to my trademark was dropped as a result of its failure.
Perry allegedly continued to "disregard" Ms. Taylor's trademark at that point, and she said that Perry was "surprised" to receive the cease-and-desist letter. She referred to herself as a "real Aussie battler" who had put a lot of effort into building her reputation and had endured a "brutal" cross-examination during the hearing in 2021.
"A real-life David versus Goliath story! She wrote, "I felt intimidated, humiliated, and astonished. Ms. Taylor claimed that in addition to dealing with legal proceedings, she had also experienced cruel bullying because of the case's prominence. She said, "I have had to endure hearing negative remarks being made about me as I sat in court with tears in my eyes."
"I've been called naive and opportunistic, but those are just characteristics of entrepreneurs trying to launch a start-up business," the speaker said. At a later time, Justice Markovic will decide how much Kitty Purry is required to pay in damages.