Last week in Las Vegas, Sydney Sweeney, and Glen Powell attended CinemaCon to promote their upcoming romantic comedy, "Anyone But You."
Australia-based production was announced for the project in January 2023. Fans speculated about Sweeney and Powell's on-screen chemistry after seeing paparazzi photos from the set go viral online.
At CinemaCon, Sweeney and Powell unveiled the project's first video while revealing information about the eagerly anticipated movie in a series of interviews and on stage.
What is known so far about "Anyone But You" is as follows:
The Cast is Modest but Powerful
Sweeney and Powell are the stars of "Anyone But You," The movie focuses on their on-screen romance. The cast also includes Dermot Mulroney, Alexandra Shipp, Rachel Griffiths, and Michele Hurd, who are all well-known from past rom-coms.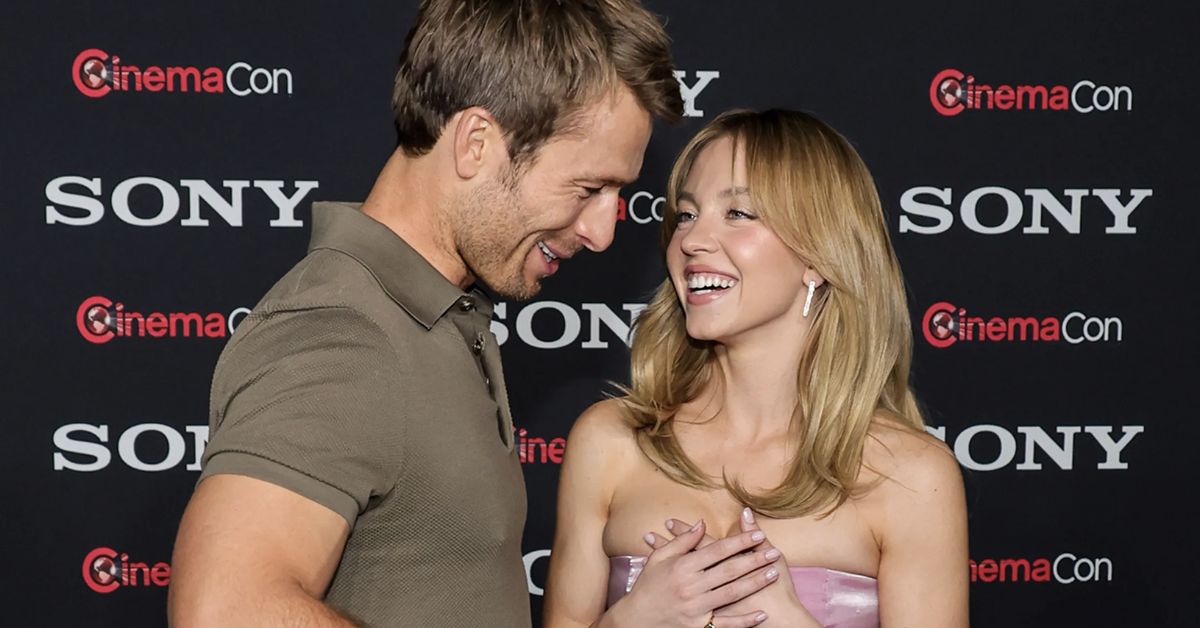 Additional cast members are:
Darren Barnet
Bryan Brown
Gata
Hadley Robinson
Joe Davidson
The Film's Director is Will Gluck
Will Gluck, who was nominated for a Golden Globe, went back to his roots for "Anyone But You." Gluck is renowned for directing early 2010s romantic comedies including "Friends With Benefits" with Justin Timberlake and Mila Kunis and "Easy A" with Emma Stone and Penn Badgley.
THE GLEN POWELL/SYDNEY SWEENEY ROMCOM IS A MODERN SHAKESPEARE ADAPTATION OF MUCH ADO ABOUT NOTHING ??? pic.twitter.com/gFoI1G6BjF

— Zoë Rose Bryant (@ZoeRoseBryant) April 26, 2023
No Official Release Date Has Been Announced
Sydney Sweeney and Glenn Powell were asked, "What is your idea of the perfect date?" So he also said that no official announcement of the release date has been made yet. Sidney Sweeney and Glenn Powell can hear what was told via a tweet.
"what's your idea of a perfect date?" —Sydney Sweeney and Glen Powell respond pic.twitter.com/F2zycvhk14

— Sydney Sweeney fans (@SSydneyBest) April 25, 2023
Shakespeare's Play is Loosely Adapted Into the Narrative
The synopsis for "Anyone But You" reads, "A modernization of Shakespeare's 'Much Ado About Nothing.'" When former rivals from college get together for a destination wedding years after graduating, they pretend to be a couple for their own individual motives. However, they manage to fall in love by acting. Two romances that develop when troops arrive in town are the focus of Shakespeare's comedy from the 16th century.
The Story Will Have a "Enemies to Lovers" Subplot
The title alludes to the movie being about "two people who hate each other," as Sweeney and Powell disclosed at CinemaCon.
Powell said to the crowd, "Sydney plays a character [who is] a real nightmare," and Sweeney shot back, calling Powell's role an "asshole." What better location for a nightmare and an asshole than on the opposite side of the globe in the most romantic scenario imaginable? Asked Sweeney.
View this post on Instagram
Despite the Genre, "Anyone but You" is R-rated
While PG-13 is frequently associated with romantic comedies, "Anyone But You" is being teased as racier than most of the genre's offerings. Screen Rant discovered that the clips showed "a lot of nudity" from both Sweeney and Powell's characters throughout after seeing a small taste of the movie.
The actors' chemistry shone through at CinemaCon as they engaged in flirtatious banter in front of the audience. Powell made light of his and Sweeney's attendance by joking that they didn't mind going because they "love seeing ourselves on the big screen." The "Maverick" star's moniker, which Sweeney then said, "Oh, please, Top Gun," to which he retorted, "I love when she calls me that."
After clips from their interviews at CinemaCon started making the rounds on social media, speculation about the stars' relationship's depth erupted on Twitter and TikTok. Despite the gossip, Sweeney and Powell were both said to be in committed relationships at the time of the convention, with Sweeney having recently gotten engaged to Jonathan Davino. People magazine said that Powell and his girlfriend, Gigi Paris, had quietly broken up weeks before the viral video's release.
Is there a trailer for Anyone But You?
A trailer has yet to be released because filming is supposed to have just finished. However, we'll keep this page updated when a trailer does drop!