American MMA fighter and freestyle wrestler Henry Cejudo was born on February 9, 1987. He has won the UFC titles in the flyweight and bantamweight divisions. He's only the second fighter in UFC history to successfully defend titles in two distinct weight classes, and the fourth to hold titles in two different weight classes simultaneously.
He is unique because he has an Olympic gold medal and a UFC championship. His record in mixed martial arts and freestyle wrestling puts him in the conversation for the most incredible combat athletes ever.
Cejudo, who competed at 55 kilos during his career, won the wrestling gold medal in the 2008 Summer Olympics, becoming the youngest American to do so. In addition to his several US National and Pan American Continental titles, he won the Pan American Games in 2007.
After successfully defending his title against Dominick Cruz on May 9, 2020, Cejudo announced his retirement from professional fighting. Cejudo publicly returned to the ring in April 2022, and his next fight is set for May 6, 2023.
What is Henry Cejudo Net Worth in 2023?
American MMA fighter Henry Cejudo has a $2 million fortune. Henry was born to Mexican parents in Los Angeles in February 1987. His career in freestyle wrestling and mixed martial arts (MMA) has been successful, and some even call him the most outstanding combat athlete of all time.
How Much Did Henry Cejudo Earn in His MMA Career?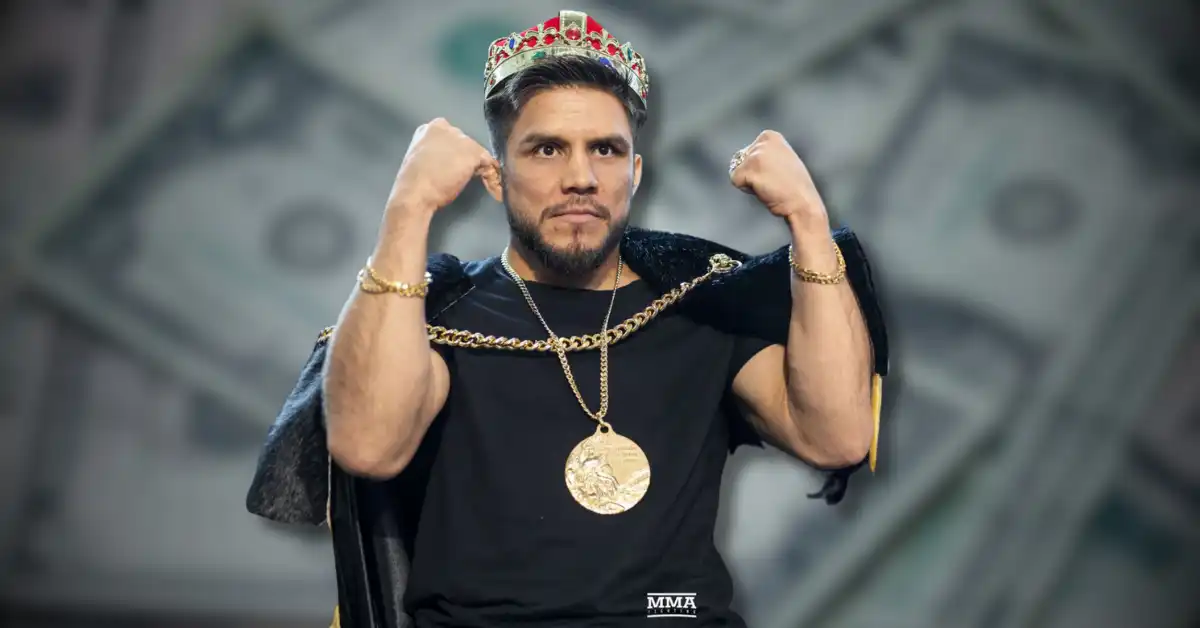 Henry Cejudo made just over $3 million in his mixed martial arts career from salary, endorsements, bonuses, and pay-per-view sources. His bout with Dominick Cruz was most lucrative, earning $1.2 million. His $2 million fortune is thanks in no small part to Uncle Sam and his gang taking their cut.
We've previously written a few pieces regarding the wealth of famous celebrities. Visit the links provided below to learn more:
How Did Henry Cejudo Start His Profession?
Henry was a skilled wrestler before he got into mixed martial arts. In high school, he was undefeated during his four years and graduated as state champion each time. Even more impressively, at just 21, Henry set a record as the youngest American to ever win a Gold medal in wrestling in the Olympics.
Henry Cejudo's 2013 Twitter announcement that he has begun mixed martial arts training piqued the community's interest due to his impressive physique and illustrious wrestling background. On his MMA debut in the World Fighting Federation in Arizona, Henry defeated Michael Poe at 135 pounds two months later.
Dana White saw Henry's undefeated 6-0 record and realized he was the best bantamweight prospect available, so he brought Henry to the UFC. Henry debuted in December 2014 and won a unanimous decision over Dustin Kimura.
He continued to prevail until April 2016, when he finally faced Flyweight champion Demetrious Johnson, and was promptly knocked out in the first round. Henry's fight purse was $100,000. Henry fully recovered in the subsequent two years, going so far as to serve as a coach on season 24 of The Ultimate Fighter.
In August of 2016, he had his chance at Johnson again at UFC 27, and he won by split decision, becoming the Flyweight champion and the first Olympic gold medalist to do so. He also took home $280,000.
Additionally, after beating Marion Moraes for the vacant more significant Bantamweight title, Henry received an additional $440,000. Henry became only the fourth fighter in UFC history to simultaneously hold two belts.
Henry retired from professional fighting after successfully defending his belt against Dominick Cruz on May 9, 2020. I consider him a double champion because he retired after having held both the Flyweight and Bantamweight titles simultaneously.