Khloé Kardashian and Tristan Thompson's son's name has finally been announced. According to the US Sun, the on-again, off-again couple named their baby boy Tatum Robert.
"There was talk about whether it should be Tatum Robert or Robert Tatum," a source told the outlet in a Thursday report.
"Some in the family were leaning more towards Robert because it honors her father and her brother, [Rob Kardashian]," the person continued.
Kardashian's father, Robert, d!ed of cancer in 2003. Kris Jenner, the 38-year-old Good American founder's mother, was reportedly "keen" on the pair picking a name, although it took Kardashian "a little while to settle on [it]."
"Khloé wanted a name that was kind of unusual but not too out there and also keeping with the T theme," a source stated. In a September 2022 episode of "The Kardashians," Kardashian noted that her son's name would "start with a T."
The baby was born via surrogate in August 2022, four years after big sister True was born. True, now 5, was born in April 2018, and Kardashian named her child after a family member.
"I knew I wanted my baby to have a 'T' initial, so one night while we were all at dinner, thinking of some names, my grandma MJ suggested True," the "Keeping Up With the Kardashians" star posted on her app in May 2018.
"She told me it was my great-grandfather's first name and my grandfather's middle name," the reality star continued, revealing that True had "stuck."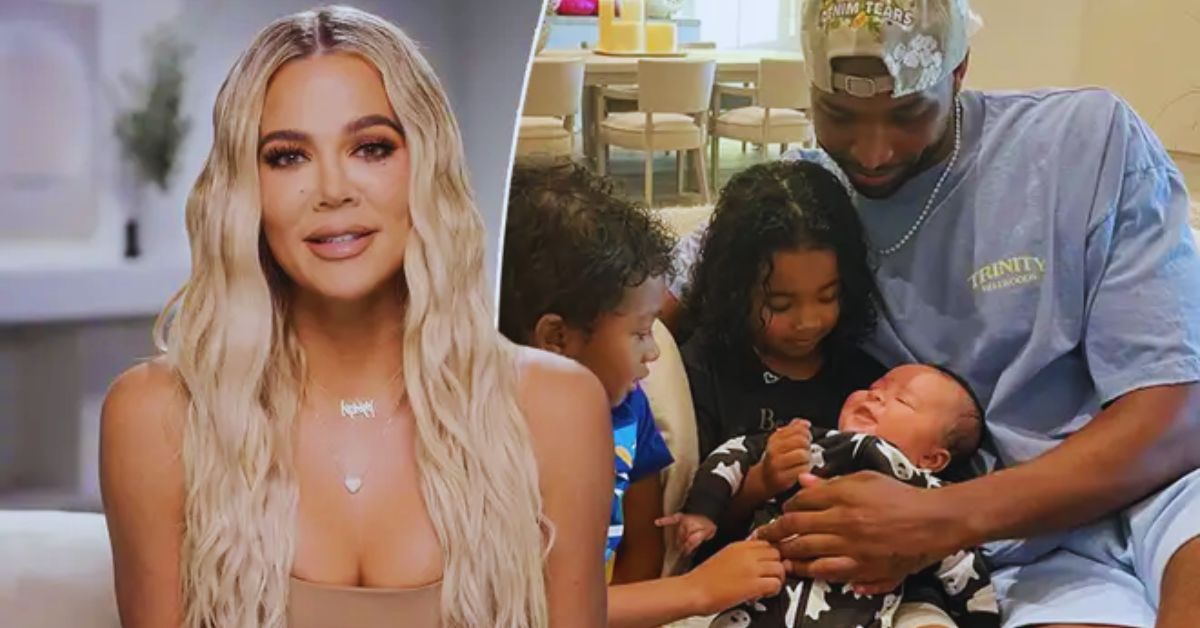 According to Kardashian, "[it] was the only one I couldn't get out of my head."
She and Thompson split up the following year due to a cheating scandal but reconciled during the coronavirus epidemic. The couple discussed having a second child during their on-again, off-again romance.
"I might get some embryos and get a sibling [for True]," Kardashian, 32, said in an episode of her family's E! show airing in April 2021. "I might need to borrow or get some sperm from you."
The player responded by saying he was "on board." She informed Andy Cohen two months later that their planned surrogate had fallen through.
However, the couple conceived their son via surrogate in November 2021, only for Thompson's paternity dispute with Maralee Nichols to make the news the following month.
If you want to learn more about Khloe Kardashian's pregnancy and baby, then you should check out the web pages provided below:
In a January Instagram Story post, the Chicago Bulls player admitted to fathering Theo, despite his previous denials. His and Kardashian's impending arrival was announced in July.
"Khloé is incredibly grateful to the extraordinary surrogate for such a beautiful blessing," Kardashian's rep said at the time, according to Page Six.
An insider claimed that the co-creator of Good American was not reuniting with Thompson while they awaited the birth of their son.
"Khloé and Tristan were already planning a baby when the scandal broke," the source revealed. "By then, Khloé was just like, 'I'm going to be doing it by myself.'"
To get more latest information regarding Celebrities, bookmark our site Leedaily.com.