Despite going through a bear market and increased volatility in 2022, experts think digital currencies' financial disruption will continue, and 2023 will most likely mark their comeback.
According to reports, Bitcoin's price has surged by nearly 70% during the first months of 2023, and investors buy Bitcoin with credit cards to join the trend and take advantage of the bullish period of the market. The bear market stole most of the cryptocurrency headlines last year, which closed with news about bankruptcies and collapses. Many would have thought that digital currencies are done. But the charts show something else, they rallied and continue to drive financial disruption.
If you're looking to join the action, there are a few things you should know about the direction the market is heading.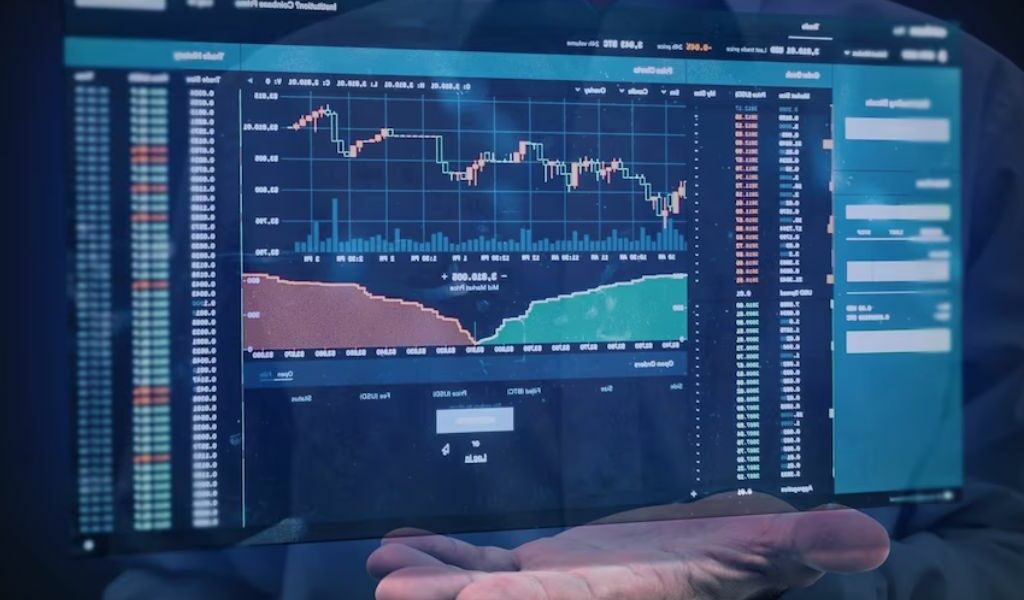 Ethereum could surpass Bitcoin in market value
Ethereum supporters agree that the most popular altcoin could do the impossible in the following months and surpass the market value of the oldest cryptocurrency – Bitcoin. However, a major obstacle is that Bitcoin and Ethereum have always been correlated, and when one falls or rises in value, the other follows immediately. The times when altcoins diverged from Bitcoin's direction and moved on independently were rare and didn't last long. However, the market conditions are unique, and with a bear market in the stocks sector and the US economy facing a potential recession, 2023 might bring the ideal opportunity for Ethereum to sprout up in the crypto scene. 
Since its launch, Bitcoin has maintained the status of the king of digital currencies. Its scarcity (there will ever be only 21 million coins created) has lured investors to add the cryptocurrency to their portfolios. But specialists state that its utility leaves a lot to be desired because, besides being a form of digital money, Bitcoin doesn't do much. In addition, the number of transactions completed on its blockchain over the last seven years is unchanged. Ethereum, on the other hand, has registered a steady growth in the number of transactions, with above one million transactions daily in the last two years, even if the bear market caused a drop in its value. 
The Ether token, native to the Ethereum blockchain, enables payments but also has several other utilities. Ethereum's most important characteristic is that it facilitates the creation of decentralized apps. When it comes to revenue gained from dApps, Ethereum towers over all the other projects. 
The conclusion is that Ethereum could become more valuable than Bitcoin, thanks to its diversified utilities. 
Brazil will join the list of crypto friendly countries
If you're new to the sector, you might be surprised to find out that Latin America has been the fastest region to adopt cryptocurrencies. Brazilian regulators have created frameworks to enable private companies to use cryptocurrencies. Itau Unibanco, the largest bank in Brazil, revealed that it intends to develop an asset tokenization platform that converts traditional financial solutions into tokens and provides customers with custody service. If everything goes right, Brazil will be the first country to practice the concept of tokenizing sovereign debt. 
Dogecoin and Shiba Inu could lose over 50% of their value
Crypto specialists have always stated that meme coins don't hold value for long, and it seems like the two most popular pun coins in the sector could be blasted again in 2023. 
Soon after their introduction on the market, they became the hottest projects in the crypto ecosystem. Dogecoin registered a 20,000% growth in only six months, mostly due to Elon Musk's affirmations concerning the coin. After his appearance on Saturday Night Live, he was named the Dogefather, and every time he mentioned the name of the meme coin, he would drive a spike in its value. Shiba Inu gained a historical boost of over 121,000,000% from January 2021 until October 2021. 
But as crypto experts predicted, meme coins lost their value when the crypto winter came, and most likely, they won't hit their respective peaks again. 
Why do the specialists believe that meme coins will lose over 50% of their present values in 2023?
Shiba Inu and Dogecoin have no other utility besides being payment coins, and there's nothing about being a payment coin – when there are so many other alternatives on the market. Investors can use thousands of other cryptocurrencies to pay for services and goods, assuming merchants would accept less-known digital currencies. Additionally, neither of them offers differentiation or competitive advantages. They might make powerful media presences, but seasoned investors don't trust projects that lack real-world utilities.  
Decentralized stablecoins could register spikes in market cap
Stablecoins are unique digital assets because their values are pegged to stable traditional assets like the gold of the US dollar. Different stablecoins use different methods to maintain their peg, and investors must research before picking one or another. For example, centralized organizations manage USDC and USDT, using fiat reserves like government treasuries and cash as collaterals. However, a decentralized entity runs DAI enabling users to deposit ETH into smart contracts to create over-collateralized DAI. 
Algorithmic stablecoins are a particular category because they use under or over-collateralized digital assets as collateral. Therefore, their value is connected to a digital asset that balances the demand and supply. Investors use algorithmic stablecoins to run DAOs, complete trades and offer staking rewards to blockchain members. The latest trends show an increase in demand for censorship-resistant stablecoins, so we expect to witness a spike in their market cap. 
Despite the collapse of LUNA, several other decentralized stablecoins have been introduced over the first months of 2023. 
The most volatile asset class will experience some major changes in 2023
2022 was a bad year not only for Wall Street but also for digital currencies, which tumbled from their all-time highs. But given the market's volatility, not even the decline from 2022 will keep it down. Digital currency enthusiasts have faith that 2023 will bring good news for alternative assets, and the above predictions might point out that they're right.