Robert Sarver owns the Phoenix Suns as well as the Phoenix Mercury. He was just banned for a year and fined $10 million for being racist and sexually harassing women.
In 2021, ESPN wrote a story about the bad behavior of Sarver while he was with the Phoenix Suns. This story was enough to get the NBA to start looking into how true it was.
The NBA looked into the claims about Robert Sarver's actions and found that they were true. The Suns' owner was not only rude to the women who worked for him, but he also used offensive racial slurs in front of his players.
Aside from not being responsible, Sarver is a bad owner in general. He talked down to his female workers and picked on other people. According to NBA rules, the ban makes sense. In this article we will talk more about Phoenix Suns and his net worth.
Who is Phoenix Suns Owner?
Sarver has always wanted to buy an NBA franchise, and a conversation with University of Arizona basketball coach Lute Olson ignited that passion. Steve Kerr, a former player for Arizona, was suggested to Sarver by Olson.
Sarver needed assistance from Kerr to buy an NBA team. Steve Kerr's assistance eventually paid off. For $401 million, Sarver bought the Phoenix Suns in 2004. That same year, he also purchased the Phoenix Mercury of the WNBA.
Since purchasing the teams, Sarver has overseen considerable organizational changes. However, Sarver's unruly behavior had to be put up with by both groups.
Sarver has unquestionably benefited the company in a variety of ways. He negotiated improvements for their arena and made sure his players had the best possible training facilities. Of course, the advancements do not excuse bad behavior.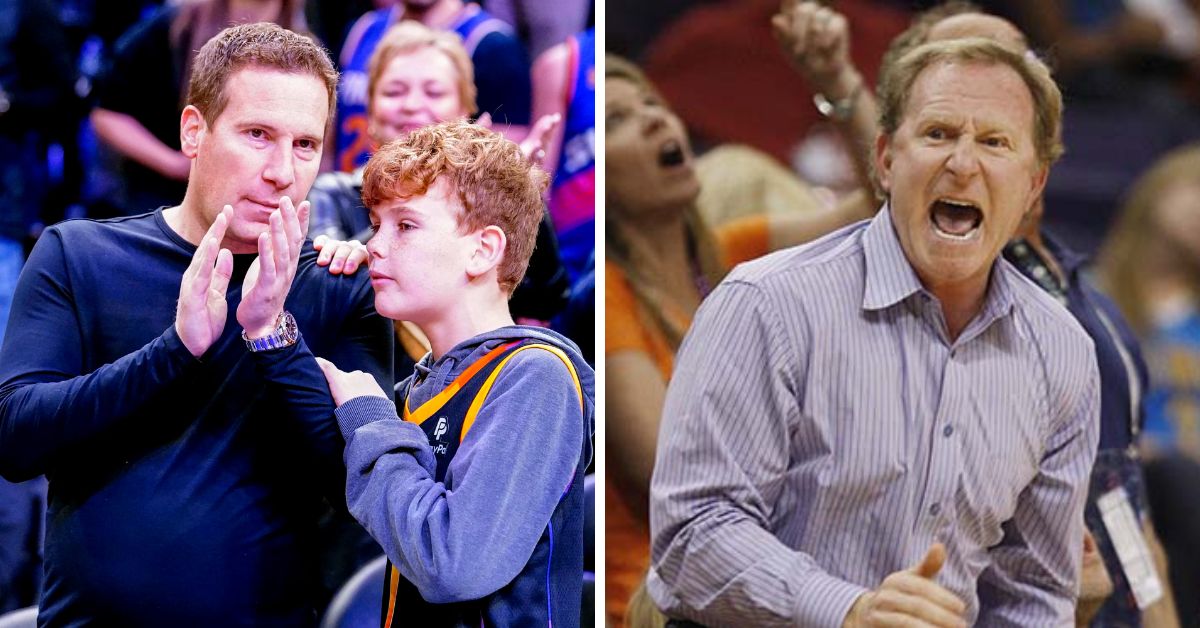 These Celebrity Net Worths Will Blow Your Mind:
Phoenix Suns Owner Net Worth
Robert Sarver's net worth is $800 million after all of his personal achievements. Sarver accomplished this by being a successful businessman in addition to owning a sports organization. In 1984, Sarver founded the National Bank of Tucson. Later, he expanded its territory and changed its name to the National Bank of Arizona.
In 1990, Sarver and Millard Seldin established Southwest Value Partners. In 1994, he subsequently sold the National Bank of Arizona to Zions Bancorporation, the state's most illustrious independent bank.
In 1995, Sarver bought Grossmont Bank, one of the largest community banks in San Diego. He ultimately sold Grossmont Bank to Zions Bancorporation in 1997.
Sarver managed Zions Bancorporation's 1998 acquisition of the Sumitomo Bank of California. In the 1990s, Robert Sarver ruled the banking sector. In 2003, he was elected chairman of Western Alliance Bancorporation.
Frequently Asked Question
What is the net worth of Robert Savers?
Robert Sarver is worth $800 million because of everything he has done as a person. Sarver didn't get here just because he owned a sports team. He also did well as a business owner. In 1984, Sarver set up the National Bank of Tucson. Later, he made it work for the whole state and changed the name to the National Bank of Arizona.
Is Robert Sarver a billionaire?
Robert Sarver's total worth is close to $1 billion.
How much are the Suns worth?
Robert Sarver sold the Suns to Mat and Justin Ishbia on February 7, 2023. This was the last day of the deal. ESPN sources say that the sale of the Suns should go through on Tuesday. Sources say that the brothers paid Robert Sarver $2.28 billion for a 57% controlling stake, and that Sarver sold his 37% share for $1.48 billion.