Some of the quests in The Legend of Zelda: Tears of the Kingdom are long and hard, while others are simple puzzles that don't take much thought. You can start the quest Gloom-Borne Illness in Kakariko Village, which is in the middle.
When you first get to Kakariko Village, you will see that a lot has changed since the last game. This time, the scenery is different, there are more people around, and the problems the people are facing are a lot more dangerous, like the one that the grandmother of the armor shop's owners had to deal with.
How
to
Begin
Your
Gl
oom
–
B
orne
Ill
ness
Journey?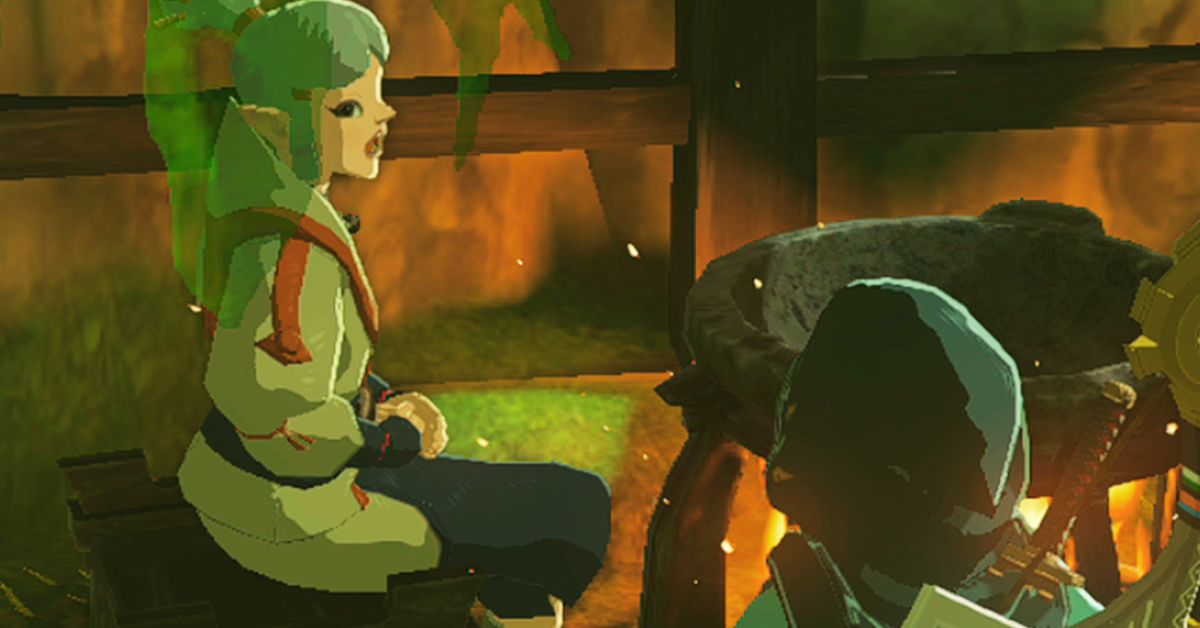 To start Gloom-Borne Illness, go to Enchanted in Kakariko Village. This is where you can buy armor. Talk to the woman behind the counter, and she'll tell you that the crazy prices are because her grandmother is sick and can't work.
If the woman you're talking to is Claree, you'll need to find Lasli, who can tell you more about what's wrong with their grandma. At night, she sits in the shelter just up the hill from where the armor shop is.
Talk to Lasli, and she'll tell you that her grandmother's illness is caused by the sadness from the nearby chasm. Because of this, her grandmother can only eat porridge. Keeping this in mind, you can come up with a solution: you need to make a bowl of porridge that will make you feel better.
How to Cook Sunny Veggie Porridge?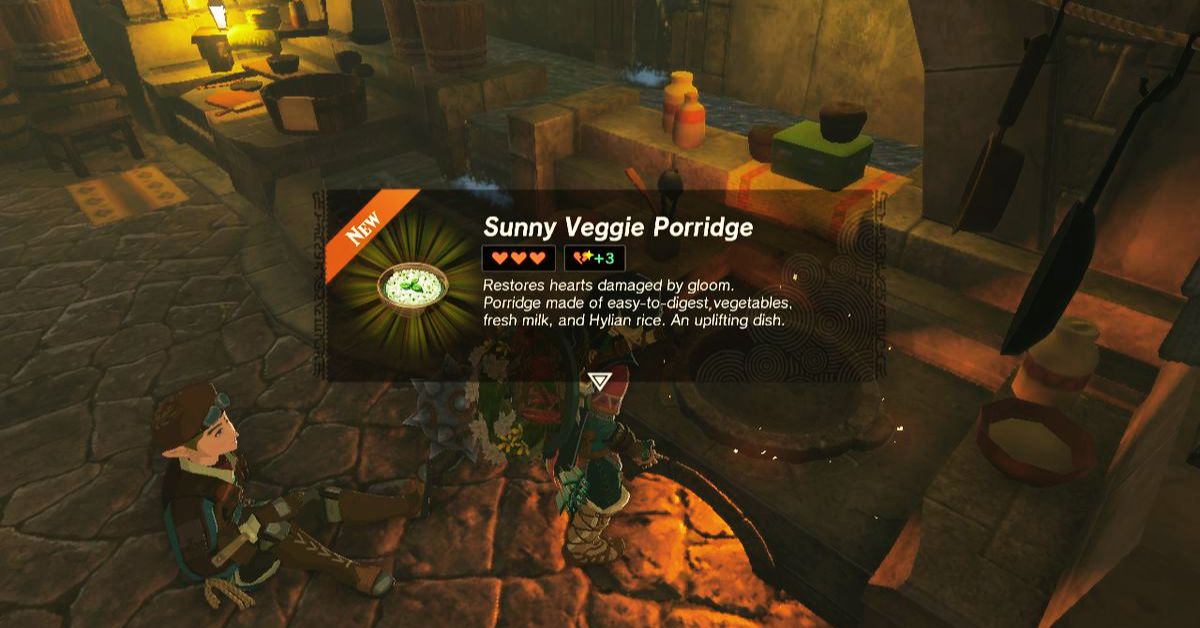 Lasli will tell you by name some of the things you need to make this dish. The list of them and how to get them is in the table below.
Ingredient

Location

Hylian Rice
These can both be purchased from the General Store in Hateno Village
Milk
Hyrule Herbs
Quite common in Hyrule Field and Hyrule Ridge
Sundelion
Mostly found on sky islands, but also in Hyrule Field and Eldin Canyon
Once you have one of each of these items, you can cook them together in a cookpot or Zonai Pot. You'll get Sunny Veggie Porridge. Bring this dish back to Lasli and talk to her to finish the quest.
When you finish this quest, you'll get a bowl of Energizing Veggie Porridge, and prices at Enchanted will go down a lot. For comparison, the full Stealth Set will now cost 1,800 rupees, and the full Radiant Set will now cost 2,400 rupees.