The Selling Sunset Season 6 debuted on Netflix on May 19, 2023, and talk about Season 7 has already started. Fans can't keep calm now that Netflix has announced that Selling Sunset will have a seventh season. So far, here's what we know about Selling Sunset Season 7.
Will There Be Selling Sunset Season 7?
Selling Sunset was renewed for seasons six and seven at the same time by Netflix in June 2022, just a few months after the launch of season five in April of that year. So, there is a certainty that there will definitely be a Sailing Sunset Season 7.
Selling Sunset Season 6 is now on Netflix!
Selling Sunset Season 6 is now on Netflix! https://t.co/76FwKWzPzY

— Netflix (@netflix) May 19, 2023
Selling Sunset Season 7 Expected Release Date
There is no date yet, which is too bad. Season 7 was extended at the same time as season 6, so we think it will come out in late 2023. Let's hope we get to see Sailing Sunset season 7 soon.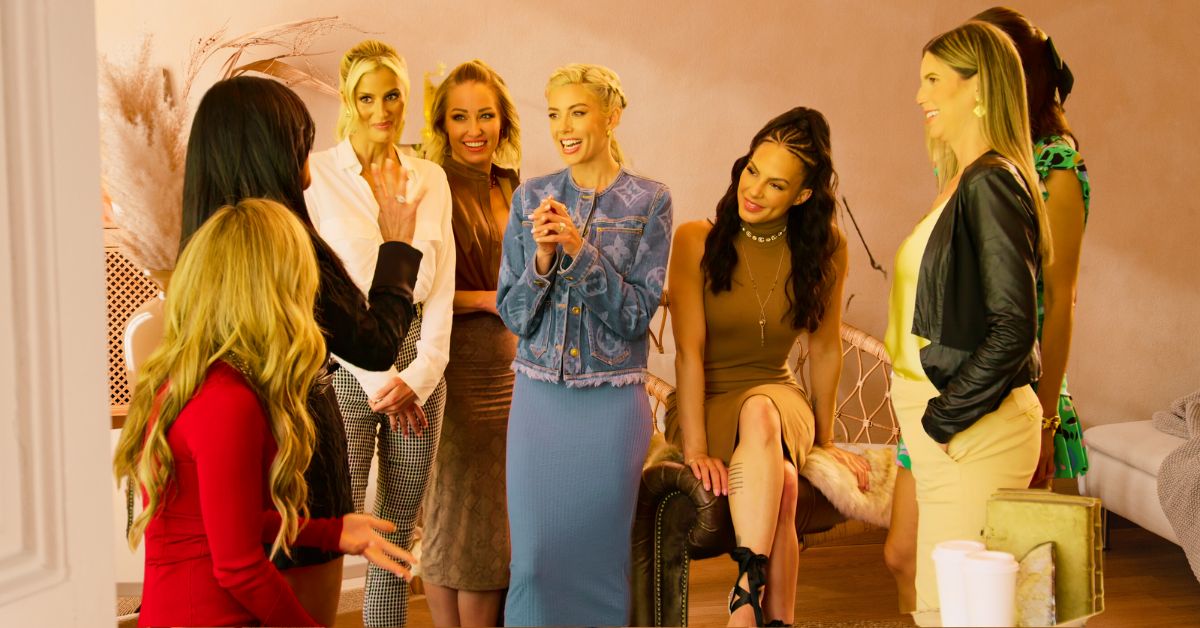 These Seasons Are a Must-Watch for Any Fan:
Selling Sunset Season 7: Who's Going to Be Back on the Cast List?
The major cast members of Selling Sunset Season 7 are anticipated to return, starting with brothers Jason and Brett Oppenheim, followed by Chrishell Stause, Mary Fitzgerald, Amanza Smith, Emma Hernan, Chelsea Lazkani, and Heather Rae-Young.
Cast members from Season 6 including Nicole Young and Bre Tiesi might return for Season 7, although it's uncertain whether Christine Quinn, Vanessa Villela, and Maya Vander will. Quinn didn't like the push to wear revealing clothes on the show.
"There were so many times where I would try to convince the girls, 'You're so much better than this. You don't need to be treated this way. You don't need to wear a bra and show your stomach and your boobs. You don't have to do that," She had added in an interview with The Skinny Confidential Him & Her Podcast.
Quinn won't return for Season 7 and neither will Heather Rae El Moussa, who has returned from maternity leave but has not yet been invited to join the cast. In January 2023, Heather and Tarek El Moussa had their first child.
Selling Sunset Season 7 filming reportedly started at the same time, and Chrishell Stause was the first cast member to share the news on Instagram. She wrote:
"CONGRATS to this fun lovable crazy group! #SellingSunset has been officially renewed for seasons 6 & 7! Filming on season 6 begins this summer! Love our dysfunctional family! And THANK YOU everyone for watching and for all the love- and even to those that hate watch us, because that's half the fun of the show anyway honestly-ha! Thank you!"
Here is the official post:
View this post on Instagram
Filming Location of the Movie
The Oppenheim Group said in April 2023 that its main office in Los Angeles was moving, but it didn't go far. On the Sunset Strip, the new office is right next door to the old one. The office looks very different because Alex Becheru and
Alice Kwan of White Glove Estates made it. It has a high-end feel and a mix of Old Hollywood and current touches. Instead of those shiny, industrial desks, the office has wooden desks with gold mushroom lamps on top of each one.
Stause posted some behind-the-scenes footage on Instagram that showed how some of the interviews for season six were actually shot on sets made to look like the old office because the lease for that space had already ended.
We think that the seventh season might be filmed at the brokerage's new office, but we wouldn't rule out on-set talks for the sake of continuity.
Follow us on Twitter for the latest updates on the upcoming seasons.