The popular Apple TV+ sci-fi show For All Mankind will be back for a fourth season. Here's what we know about what will happen to the people of NASA. For All Mankind is about a fascinating space race between NASA and the Soviet Union that led to the colonization of the moon. It is set in an alternate past where the Soviet Union put the first man on the moon.
NASA, the Soviet space agency Roscosmos, and the private company Helios Aerospace all tried to be the first to land on Mars in season 3 of For All Mankind. However, they had to work together after disasters ruined their plans to set up permanent bases on the Red Planet. For All Mankind has its own storyline, and each season takes place about ten years after the last one.
For All Mankind season, 3 takes place from 1992 to 1995 when former astronaut Ellen Wilson (Jodi Balfour) was chosen President of the United States. Ed Baldwin (Joel Kinnaman) left NASA because of problems there so he could lead Helios' mission to Mars. His friend Danielle Poole (Krys Marshall) led NASA's mission to the Red Planet. Karen Baldwin (Shantel VanSanten) joined Helios and its charismatic wealthy founder, Dev Ayesa (Edi Gathegi).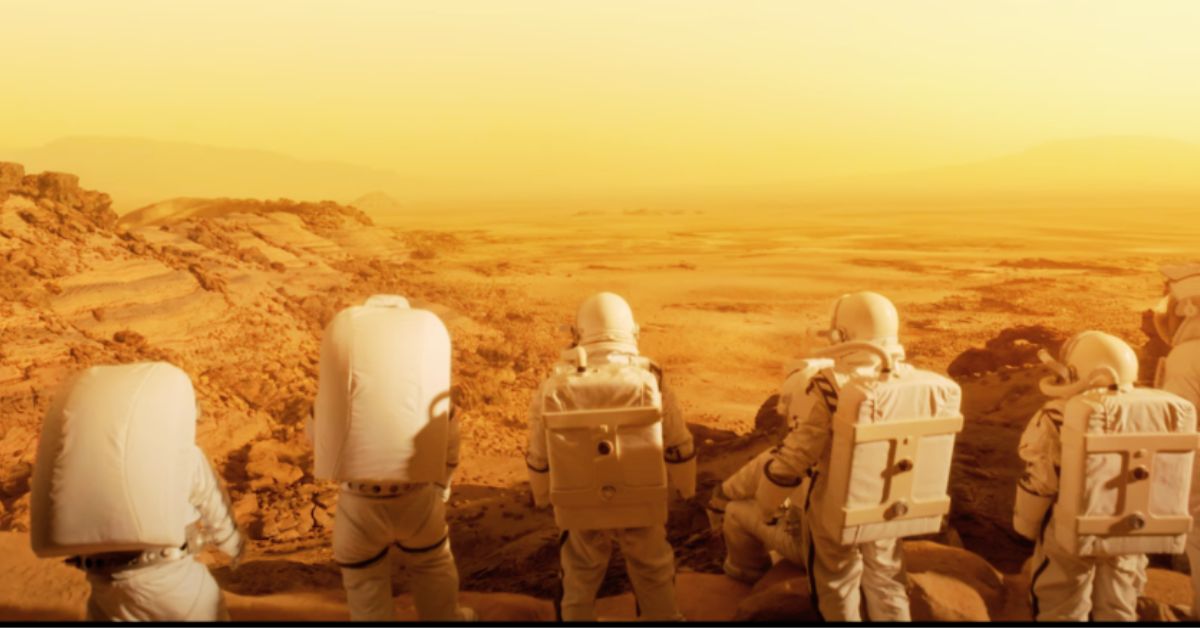 Back at NASA, Aleida Rosales (Coral Pea) figured out that her mentor, NASA Director Margo Madison (Wrenn Schmidt), gave technological secrets to the Russians. After Kelly Baldwin (Cynthy Wu) lands on Mars, she gets pregnant. At the same time, pilot Will Tyler (Robert Bailey, Jr.) comes out as g*y, which makes President Wilson wonder if she was also living a secret life.
With season 4 of For All Mankind moving the storyline into the 2000s, the show is about to change again in a big way. Major characters were shockingly killed off at the end of season 3 of For All Mankind, just like Gordo (Michel Dorman) and Tracy Stevens (Sarah Jones) were at the end of season 2. Here is what we know so far about For All Mankind Season 4.
You Won't Be Able to Stop Watching These Addictive Seasons:
Is For All Mankind Renewed for Season 4?
Apple TV+ officially picked up For All Mankind for a fourth season on July 22, 2022, just over a month after season 3 debuted and on the same day that the cast and senior producers went to San Diego Comic-Con. Season 4's release date has not yet been set, though.
About 15 months after the start of season 2 on February 19, 2021, For All Mankind season 3 debuted on June 10, 2022. For All Mankind season 4 might air on Apple TV+ in late 2023 if the same 15-month production timeline is followed.
Scott Manley Tweeted, Fourth season of For All Mankind is confirmed :
Fourth season of For All Mankind is confirmed, and given that they had iPods in 1994, I guess iPhones will be showing up in season 4 🙂https://t.co/xc1zHFVuOA

— Scott Manley (@DJSnM) July 24, 2022
What New Twists and Turns Will the For All Mankind Season 4 Storyline Bring?
The show will time leap to 2003 based on the season 3 finale of For All Mankind's final scene. At this time, Margo Madison, who is now residing in Russia and might be employed by Roscosmos, will no longer be NASA's Director and Ellen Wilson will no longer be the organization's president.
Although the colonization of the Red Planet may have improved in the years after the numerous Martian disasters of season 3, Ed, Danielle, Danny Stevens (Casey W. Johnson), Kelly, and her infant (who will be about 8 years old) should have returned from Mars.
Sadly, Karen Baldwin and Molly Cobb (Sonya Walger) had to leave For All Mankind season 3 and neither will return for season 4. In For All Mankind season 4, it is yet to be known how history will be altered, how technology will advance, and whether NASA will try a voyage to Jupiter.