Caleb Zackery Toliver, also referred to as Don Toliver, is a rising talent from Houston, Texas. Toliver has gotten the attention of music fans all over the world with his unique mix of rapping, singing, and writing songs. Let's learn more about this talented artist's amazing story and how he rose to the top of his field.
Don Toliver Early Career and Collaborative Success
Toliver got his start in music when he and his friend and fellow rapper Yungjosh93 dropped a mixtape called "Playa Familia" in May of 2017. This first project showed off his talent as an artist and set the stage for his independent career.
Toliver's first songs, "I Gotta" and "Diva," came out in November and December of the same year. These releases got a lot of attention and helped him get ready for his amazing breakthrough.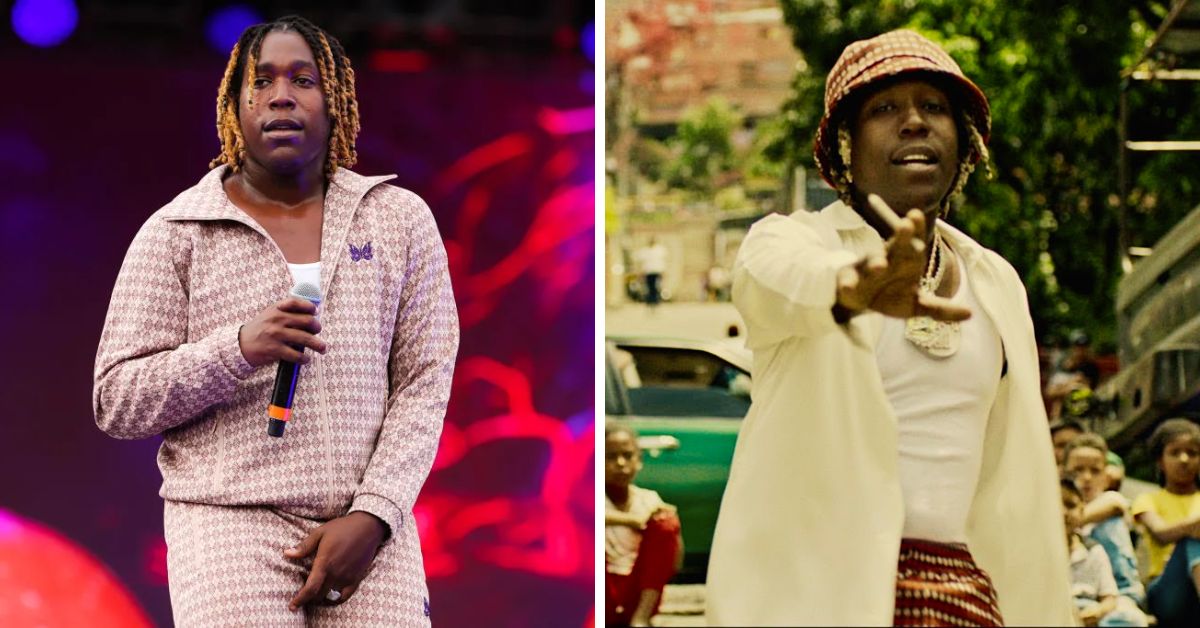 Atlantic Records Signed Don Toliver
Atlantic Records, a well-known record label in the music business, heard Toliver's early songs and signed him to their label. Atlantic Records quickly signed Toliver in March 2018 when they saw how talented he was. This gave him a chance to reach a wider audience.
Toliver's first big label album, "Donny Womack," came out on the Atlantic label. This album solidified Toliver's place in the business and won him praise from critics because of its range and unique sound.
Check out some other new content we've published:
Collaborating with Travis Scott: A Turning Point
Toliver's career took a big step forward when fellow Houstonian Travis Scott took notice of him. Scott liked how talented Toliver was, so he asked him to work with him on a song for his highly anticipated record "ASTROWORLD."
Toliver jumped at the chance and went to Hawaii to work with Scott on the song "CAN'T SAY." This collaboration not only led to Toliver's appearance on "ASTROWORLD," but it also inspired much of "Donny Womack," his own record.
TikTok's Popularity and a Hit Song
Toliver's song "No Idea," which came out in May 2019, went popular on the social media site TikTok. Users were drawn to the song's infectious energy and catchy tunes, which led to a flood of lip-sync and dance videos with the song. As the song spread across the internet, Toliver's fame went through the roof.
Collaborations With Well-known Artists: He Got to Know More Kinds of Music
Toliver continues to work with some of the best artists in the business. In December 2019, Travis Scott and the Cactus Jack Records group released the compilation album "JACKBOYS," which had tracks by Toliver.
"Had Enough" with Quavo and Offset, "WHAT TO DO?" with Travis Scott, and "GANG GANG" with Sheck Wes, Travis Scott, and Luxury Tax were all great duets.
Making Waves with Eminem and Debut Studio Album
In January 2020, Toliver hit another milestone when he was on Eminem's album "Music to Be Murdered By." The song "No Regrets" was a great example of how good he was as a singer and how well he could write songs.
Toliver's long-awaited first studio record, "Heaven Or Hell," came out in March 2020 on Cactus Jack Records and Atlantic Records. On the record, Toliver worked with Travis Scott, Kaash Paige, Quavo, Offset, and Sheck Wes, which solidified his reputation as a talented and versatile musician.
Don Toliver Second Studio Album
Toliver's second studio record, "Life of a Don," came out on October 8, 2021. It built on what he had already done. The record, which came out on Cactus Jack Records and Atlantic Records, showed how much and how well Toliver had grown as an artist.
With the help of Travis Scott, Kali Uchis, Baby Keem, HVN, and SoFaygo, Toliver's reputation as an artist to watch grew even stronger.
Final Lines
Don Toliver's rise from working with other people to becoming a solo star shows how talented, determined, and able to take advantage of chances he is.
Toliver is on track to leave an indelible mark on the music industry, thanks to his unique style of music, his amazing collaborations, and his growing fan base.
We are excited to see where Don Toliver's work goes next as he continues to change and push the limits of his creativity.