Fans of the popular TV show "Zoey 101" have been eagerly awaiting news about the release date of the highly anticipated sequel, "Zoey 102." The original series, which ran from 2005 to 2008, had personalities that people could relate to and stories that were fun to watch.
Fans who have been waiting for Zoey Brooks' journey to continue have been thrilled by the news of a return. The release date has been kept secret, but whispers and speculation have been going around, making people even more excited.
As fans wait patiently for the official news, the idea of going back to Pacific Coast Academy and seeing old friends has made the entertainment world buzzing with excitement.
Zoey 102 Release Date
Although we don't yet have a set release date, we do know that Nickelodeon has begun making the new film. This summer, it will be made available only on Paramount Plus.
Giving you 102 reasons to get excited for Summer #Zoey102, coming soon to #ParamountPlus, the streaming service has hinted at the revival of the classic series.
Giving you 102 reasons to be excited for Summer 🌊 #Zoey102 coming soon to #ParamountPlus! pic.twitter.com/pKcYRiLlBv

— Paramount+ (@paramountplus) May 18, 2023
Zoey 101 Recap
When Zoey's parents unexpectedly pay a visit to PCA, they inform Dustin and Zoey that they will be going to England. They must stay for a while because London will be the location of a new branch of Zoey's father's company.
Dustin swiftly declines the invitation to travel with the parents to London and enroll at the posh boarding school Covington Preparatory School because he is dating someone, but Zoey decides to give it some thought first. Although Zoey values Chase's viewpoint, he was already aware of the rumor before Zoey had an opportunity to inform him of it.
Because of this, Zoey decides to leave PCA and is then angrily persuaded by Chase that she should travel to London. She bids a tearful farewell to Lola, Quinn, Michael, Logan, Mark, Dustin, and Stacey as she departs. But Chase doesn't show up to say goodbye.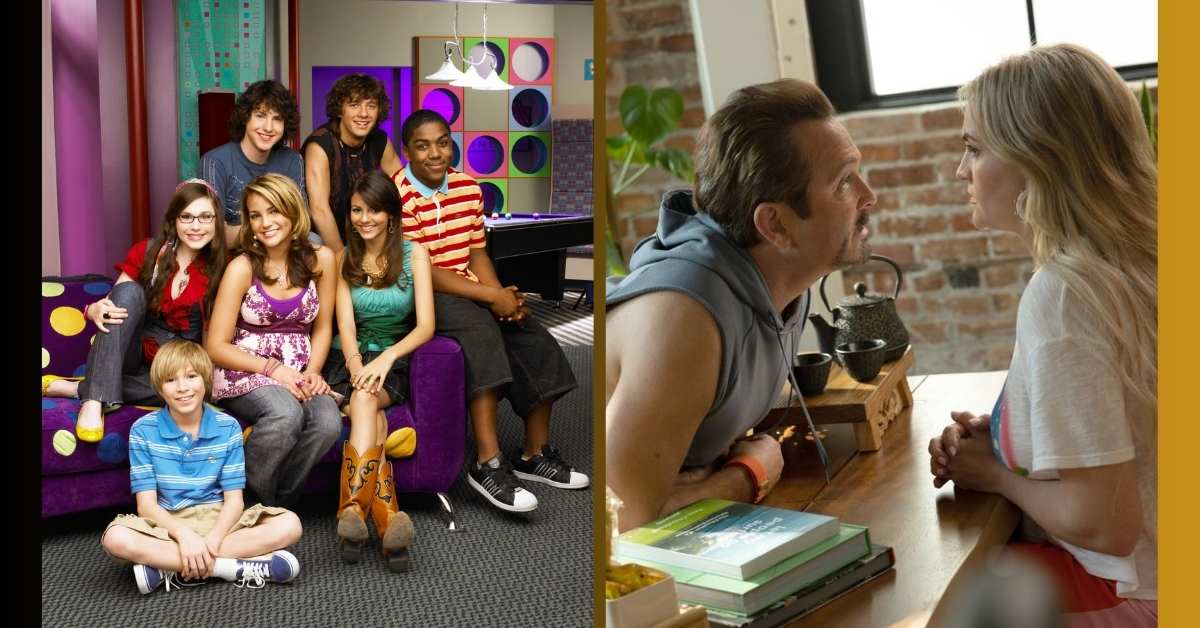 Michael approaches Chase after she leaves and tells him that Zoey would have stayed at PCA if he had told her to. Chase tries to stop Zoey from leaving but is unable, which brings the episode to a close. Chase is now extremely sorry for treating Zoey poorly and pushing her away.
After she left for England, Chase and Zoey eventually have a webcam conversation. Chase apologizes to her and expresses his sincere regret for leaving her. Zoey informs him that while she accepts the apologies, she is unable to go back to PCA.
While Lola and Quinn deal with Stacey moving in with them, Chase begins hanging out with Gretchen, a girl who resembles Zoey but has a horrible demeanor. Because Michael unintentionally turned on the webcam software again, Zoey saw Chase express his love for her to Michael and Logan after they helped him realize that he only did it because he missed Zoey.
Here you can also check more Tv shows like this:
Which Cast Members From Zoey 101 Are Returning?
It will be a full reunion, so get ready! Except for Spears, who will play Zoey once more, other returning cast members include Quinn Pensky's Erin Sanders, Chase Matthews' Chase Flynn, Logan Reese's Matthew Underwood, Michael Barret's Christopher Massey, Stacey Dillsey's Abby Wilde, and Mark Del Figgalo's Jack Salvatore.
Spears expressed the following in a press release regarding reuniting with her Zoey 102 co-stars:
"I'm beyond thrilled to be back alongside my PCA family and continue the story of Zoey and all the characters fans know and love."
Along with these recurring cast members, new actors will be joining the movie's cast. They include Dean Geyer as an actor named Todd, Owen Thiele as Zoey's pal Archer March, and Thomas Lennon as Zoey's boss Kelly Kevyn.