Anuel AA, a famous rapper, and singer from Puerto Rico, has experienced good and bad times in his personal life. A critical part of his story was his relationship with Yailin La Más Viral, a talented rapper from the Dominican Republic.
Fans and the media closely watched their love story, and their recent breakup has attracted much attention. In this article, we explore the background of Yailin La Más Viral, their relationship, and why they decided to separate.
Who is Anuel's Ex-Wife?
Who is Anuel's Ex-Wife? Yailin La Más Viral was Anuel's wife. She is a renowned Dominican rapper and singer. Born July 4, 2002, in the vibrant city of Santo Domingo, Yailin has made significant waves in the music industry with her captivating talent and energetic performances.
Anuel AA &  Yailin La Más Viral Breakup
Anuel AA, the Puerto Rican artist Emmanuel Gazmey Santiago, recently revealed that he and Dominican rapper Yailin La Mas Viral have decided to part ways.
The announcement was made by Anuel AA himself during an Instagram Live session in the early hours of Thursday, February 9. "When I fall in love, I fall in love for real," he said in the since-deleted video. "Yailin is the mother of my daughter. I'm not with her but she's the mother of my daughter."
Anuel AA also addressed the negative comments and speculation surrounding their relationship circulating on social media, sharing his frustration with the situation.
"They said about seventy thousand things since the first moment, trying to damage her name, but I didn't care. I met her and my relationship was direct with her. She's 20 years old, and that affected her," he continued.
"But really, people should support her. She's hard-working, she's going to be a mother, and she's fought alone for her family. I'm not with her but she's still the mother of my daughter."
Anuel AA & Yailin La Más Viral Relationship
Anuel AA and Yailin La Más Viral tied the knot on June 10, 2022, following their public announcement of their relationship on Instagram just five months prior.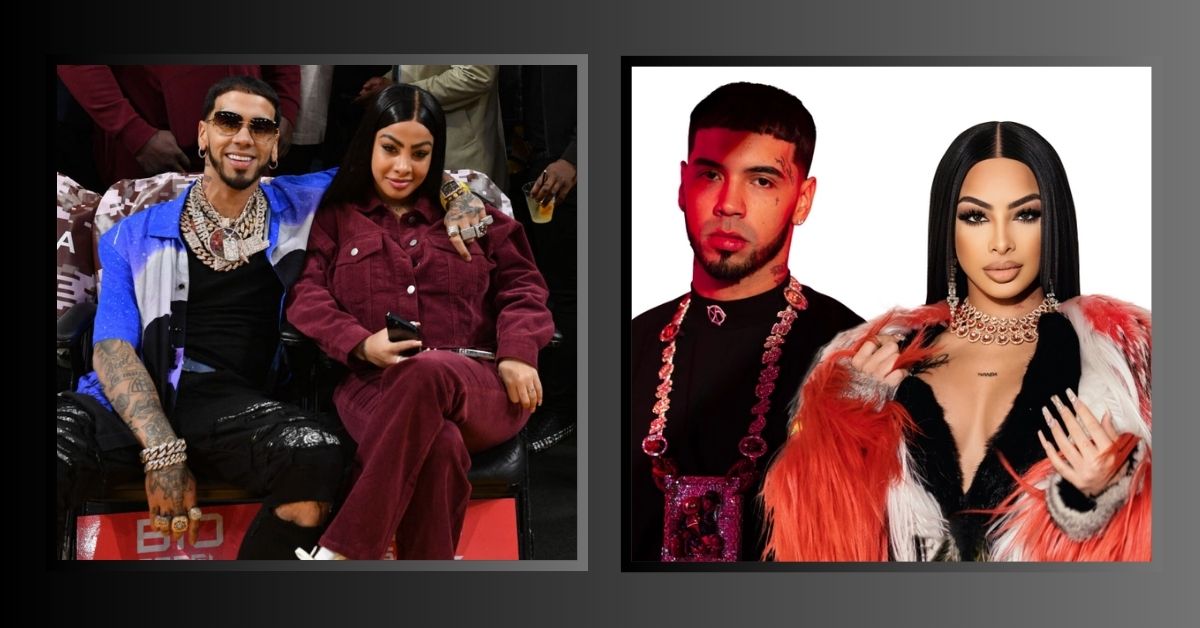 In March 2022, they delighted fans with their debut collaboration titled "Si Tu Me Busca," which achieved notable success, reaching No. 12 on Billboard's Latin Digital Song Sales chart dated April 16. In February 2023, the couple made an official announcement about their separation.
Here you can find a list of some famous relationships that fail in love:
Do Anuel AA and Yailin La Mas Viral Have a Child?
Anuel AA and Yailin La Mas Viral celebrated the joyful arrival of their baby girl, Cattleya, named after beautiful Latin American orchids. Yailin shared an adorable photo on social media, capturing the Puerto Rican rapper and Dominican artist holding their newborn at the hospital.
In a heartfelt message, Yailin expressed "From the moment you arrived, our lives were forever changed. You are a blessing, a gift from God who has filled us with love and hope." In February, Anuel publicly announced that he and his wife had decided to separate.
However, he reassured his fans during an Instagram Live session that he would remain devoted and responsible to his baby regardless of the circumstances. "I'm going to take care of her, and she's going to be mine," he added. "She's going to live like a queen because her dad is a king."
Yailin La Más Viral shared a post on Instagram with her baby:
View this post on Instagram