A popular TikToker was k*lled in a car accident on Monday that also k*lled her mother. Britney Murphy, 35, is better known as ThatGirl on social media.BritneyJoy has more than 400,000 fans on TikTok, and her skits and vlogs are known for being funny.
Brittany Joy Tiktok Death
Murphy and her 60-year-old mother, Sherie Smith, di*d in a car accident on their way to Houston, Texas's Emancipation Park to celebrate Juneteenth.
"There will never be a time when I won't miss my mother and my sister. They were my best friends. They were everything," Murphy's sister and Smith's daughter, Tiffany Smith Cofield, told ABC 13.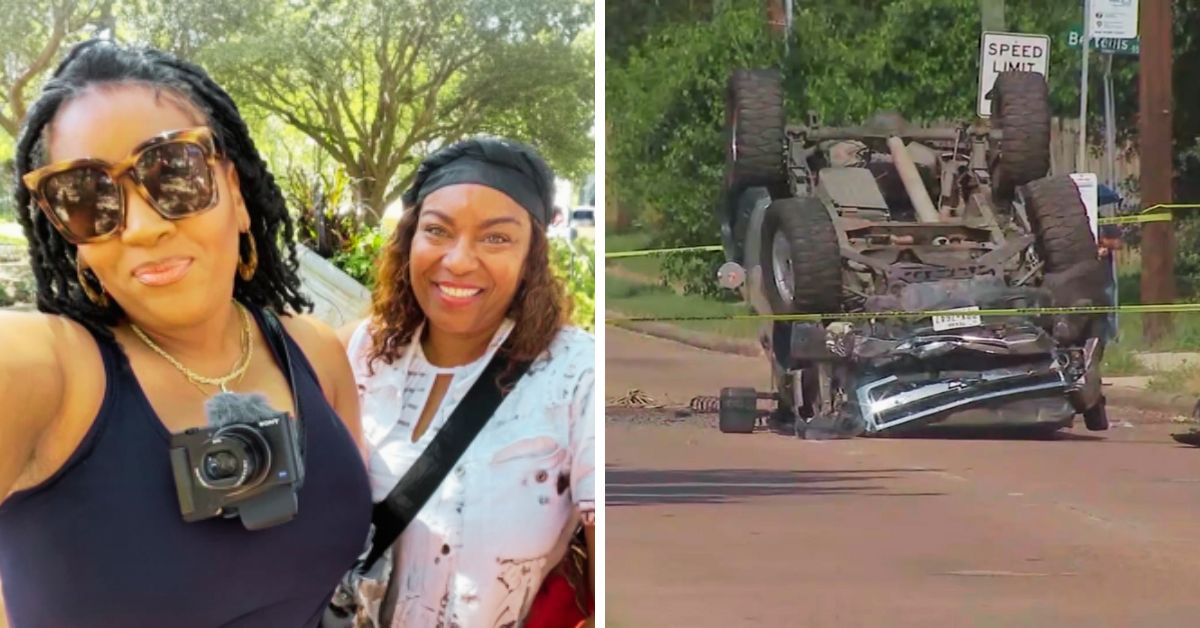 These Death News Have Been Making Headlines:
Cofield said that her sister and mother had just left her house to go to the party. She also said that she happened to see the crash on her way home.
"It looked like her car and everybody, when I was walking up, said a mom and daughter died and I knew they had left and knew the only mom and daughter would be my mom and sister," said Cofield.
Police in Houston said that Murphy was driving the car she and her mother were in when it was hit by a truck. There are no charges yet, and the investigation is still going on.
Cindy Noir's Heartfelt Tweet Remembers the TikTok Star ThatGirlBritneyJoy:
My heart goes out to BrittanyJoy and her family and friends. RIP to such a funny and joyous person. I've linked the GoFundMe below to support her family at this time. Love on your people a lil extra tonight❤️https://t.co/CgdCRWWv42 pic.twitter.com/tJ87u3VlTq

— Cindy Noir✨ (@thecindynoir) June 21, 2023
Cofield said that the family is not "adequately prepared" to bury both Murphy and Smith at the same time. This is why a GoFundMe page has been set up.
"This happened so suddenly and was truly something I could have never imagine. Losing my best friends," read the statement on the fundraising page.
At the time this was written, $55,000 of the $70,000 goal had been raised.
Murphy's @ThatGirlBritneyJoy page got a lot of attention on social media because of her unique sense of humor. In just four months, she went from having 4,000 followers to having over 400,000 followers.
"I was so proud of her," Cofield said.

Murphy's last TikTok was shared on the day she died, with the title "POV: YOU FORGOT ITS JUNETEENTH. NO WORK TODAY!"
In the video, Murphy is getting ready for work before she realizes that it's a holiday and she has the day off. She is seen sitting on the couch with a bottle of wine in her hand. People used to laugh along with Murphy's video, but now people are leaving apologies in the comments.
"I'm so..distraught…You were just here…omg rip baby," wrote one person.

"Rest in peace beautiful. Definitely one gone too soon. Please keep this family in prayer because she will surely be missed," wrote another person.

A third person wrote: "Thank you so much for sharing your gift with us."
Follow us on Twitter for the latest news, popular topics, and exclusive content you won't find anywhere else.