In today's world of social media and constant connection, people often become curious about the private lives of famous individuals. A well-known internet personality, Anthony Padilla has faced questions and rumors about his s*xual orientation.
This article aims to explore this topic and provide some insights. However, it's crucial to remember that someone's s*xual orientation is personal and should be respected, regardless of the conclusion.
Is Anthony Padilla Gay?
No, Anthony Padilla is not gay. He has openly stated this, explaining that being gay means feeling attracted to people of the same s*x or gender, and he does not experience those feelings. Padilla identifies as straight and has clarified his s*xual orientation.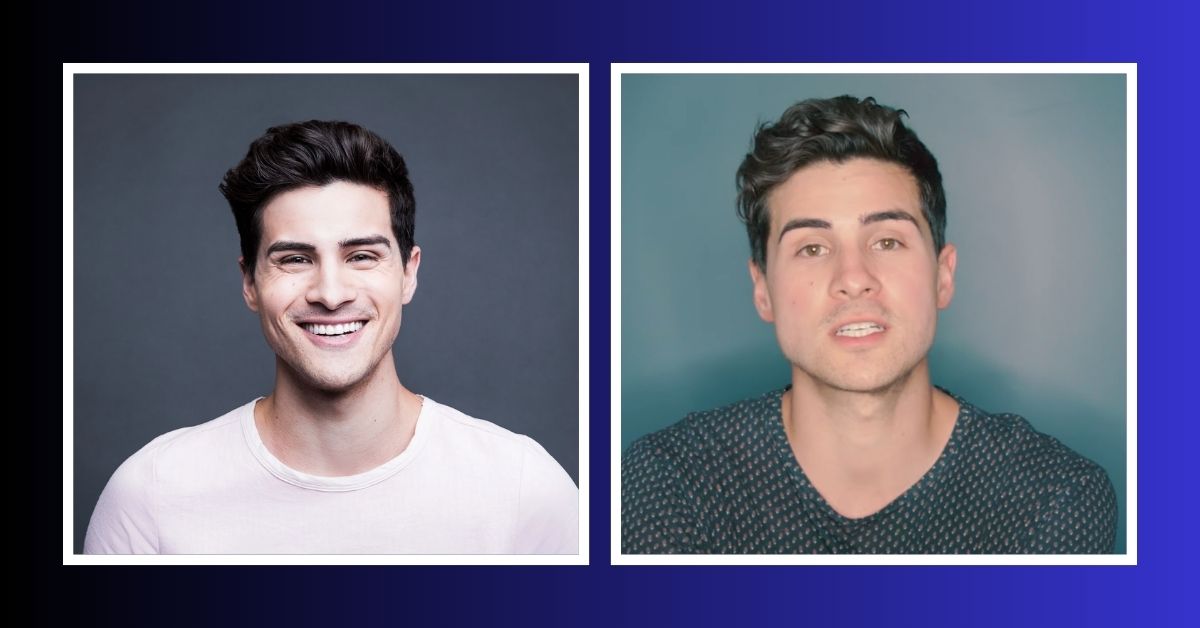 Anthony Padilla Explained About His S*xuality
Anthony Padilla has talked about how he often gets asked about his s*xuality in his vlogs. People, both online and in real life, frequently ask him if he is gay.
He shared a memory from when he was seven years old when he brought a new lunch box to school that he liked. It was purple and had a Mickey Mouse print on it.
A classmate asked him if he was gay, even though he didn't fully understand what that meant then. He knew it was negative, so he stopped bringing the purple lunch box to school.
Unfortunately, the questions about his s*xuality didn't stop there. He continues to receive the same question in the comments on his YouTube channel and from people he interacts with. He even had girlfriends who asked him if he was gay.
In one of his vlogs, Anthony Padilla said,
I've even had girlfriends who asked me if I was gay, because they've never seen a straight guy care about his hair or the way he dressed. Or wanna keep his room really clean. Or, you know, I walked a certain way or I danced a certain way."
Anthony Padilla expressed his weariness at receiving the same question repeatedly. He had grown tired of people dictating his clothing choices or behavior to avoid being labeled in a certain way.
Padilla emphasized his desire to be true to himself without worrying about others' judgments or opinions about his s*xuality.
The YouTuber also encouraged his audience to embrace their authenticity, not pretend to be someone they are not, and conform to societal norms.
Who is Anthony Padilla?
Anthony Padilla is an American YouTuber, interviewer, and actor. He became well-known for starting the YouTube channel called Smosh together with Ian Hecox.
They created and starred in funny videos on the track from 2005 to 2017 and since 2023. Apart from Smosh, Padilla is also recognized for hosting a series of interviews called "I Spent A Day With…" In these interviews, he talks to other YouTubers and famous people from the internet.
Padilla appeared in his first movie, Smosh: The Movie 2015. He also provided his voice for a character in The Angry Birds Movie, which came out in 2016, and its sequel in 2019.
Must check:
Is Anthony Padilla Currently in a Relationship?
Anthony Padilla is currently in a relationship with a YouTube star named Mykie, whose real name is Lauren Mychal. Mykie is a 32-year-old makeup artist from Philadelphia who creates spooky and artistic content on her channel called "Glam&Gore." Her channel has nearly 4 million subscribers.
Although they kept their relationship a secret for five months, Anthony and Mykie eventually decided to go public. On December 14, 2019, Padilla made their romance known to the world by posting a heartfelt message on Instagram, officially introducing Mykie as his girlfriend.
keeping a relationship this incredible a secret for so long has been a challenge. when someone sweeps you off your feet and reminds you why every moment in life is beautiful, you want to turn into a puddle of sap and shout it from a mountain top."

@mykie is the most wonderful human i've ever had the pleasure of knowing and i'm fortunate enough to call her my girlfriend – and beyond that, a partner and true teammate in life. her charisma and the warmth she radiates and her sheer talent and creative drive holyshit i finally get to introduce you to my favorite person on this entire planet. feelsgoodman."
The couple is very open and honest about their relationship. They have been together for three years and recently celebrated their third anniversary on September 10, 2022. Their love for each other is still going strong.
The couple is very open and honest about their relationship. They have been together for three years and recently celebrated their third anniversary on September 10, 2022. Their love for each other is still going strong.
Mykie posted on her third anniversary, expressing her thoughts and feelings about the occasion:

View this post on Instagram
Anthony Padilla Relationship History
Anthony had a highly publicized relationship with Kalel from 2013 to 2015. They even created a YouTube channel, sharing videos about their life as a couple.
Anthony proposed to Kalel, and their fans adored their vlogs showcasing their relationship goals. However, their breakup announcement caused a massive stir on the internet.
In 2015, Anthony dated Kristina Carillo-Bucaram, who is also a writer. Not much information is available about their relationship.
Afterward, he entered a romantic relationship with fellow YouTuber Miel Bredow from 2015 to 2019. Miel, who gained fame on Vine, documented her music career on her YouTube channel, Mielmonster.
Conclusion
In conclusion, Anthony Padilla has been candid about his s*xual orientation, identifying as straight. While questions about his s*xuality persist, he continues to address them honestly.
He is in a public relationship with Mykie, a fellow YouTube star known for her captivating makeup artistry. Padilla's influence extends beyond his personal life, as he remains an influential figure in the YouTube community, creating content and engaging in meaningful interviews.