Alix Earle's fans are eager to know about her present relationship status because they are interested in her love life. Alix Earle is a well-known person in the public eye. Her skills and successes have won the attention and admiration of many. Because of this, her fans want to know who has a special place in her heart.
As people try to find out the truth about her dating life, there is a lot of talk and rumors. Even though there isn't much solid information about Alix Earle's love life, fans, and followers are still eagerly awaiting any news about it. Stay tuned to find out what's going on with Alix Earle's dating life.
Who Is Alix Earle Dating?
According to recent speculations, Alix and Braxton are dating. Given that Braxton recently ended a relationship with Sophia Culpo (also known as the younger sister of model Olivia Culpo), this connection is more intriguing.
Additionally, some fans speculate that Braxton broke up with Sophia in order to pursue a relationship with Alix considering the timing of their split and the allegations surrounding them. According to a report forwarded to the celebrity gossip account Deuxmoi, there might have been some overlap between these two incidents.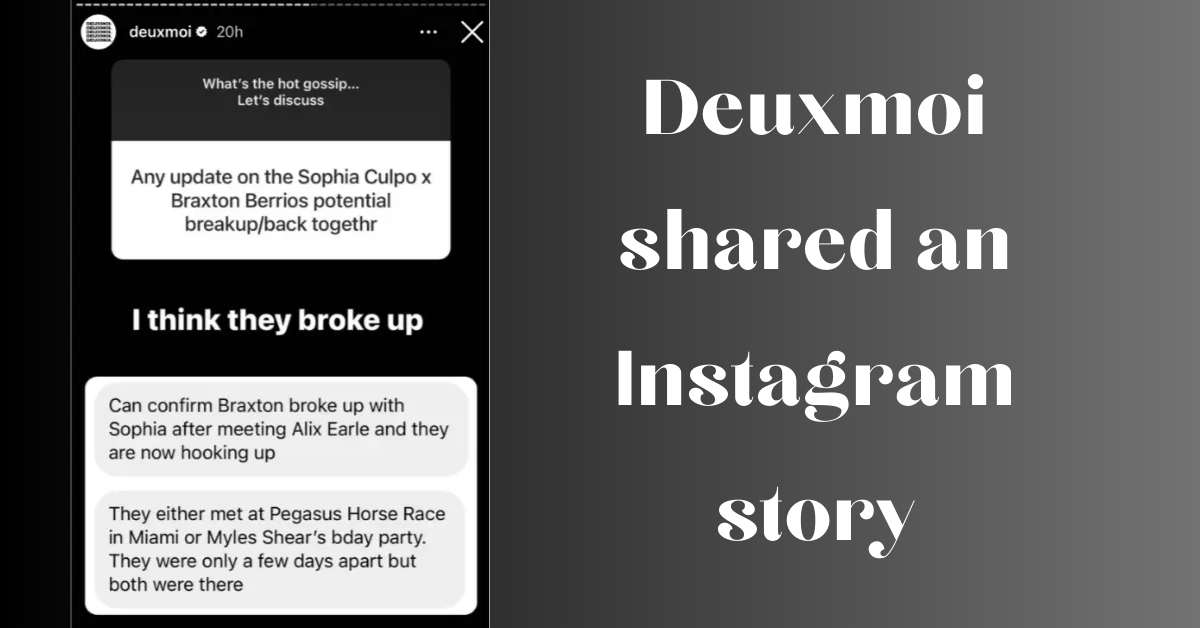 "Can confirm Braxton broke up with Sophia after meeting Alix Earle and they are now hooking up," read one tip.
The informant added that they supposedly ran into each other at a horse racing or a mutual's birthday celebration. Another tip, however, refutes that theory and asserts that Alix entered the scene only after Braxton and Sophia split up. The anonymous source writes, "Can confirm Sophia and Braxton broke up months ago and it was before Alix Earle.
The NFL player was spotted at Alix's graduation party alongside her friends and family, and Alix's friends even published images from the event on TikTok, which provided further evidence that Alix and Braxton are dating.
Additionally, you can explore the romantic lives of other celebrities here:
How Long Has Braxton Berrios Been in the NFL?
For four seasons, Braxton Berrios was a wide receiver for the University of Miami Hurricanes football team. In the sixth round of the 2018 NFL Draft, he was selected by the New England Patriots. He missed his debut season because of an unspecified injury. Prior to the start of the 2019 NFL season, he was released, but the New York Jets quickly claimed him.
He spent four seasons with the New York Jets, primarily on special teams. In the 65 games he spent with the Jets during that time, he started five of them. His best NFL season to date featured 43 receptions, 431 receiving yards, and four touchdowns in all. He signed a one-year contract with the Miami Dolphins this summer after becoming a free agency.