Tell Me Lies is a popular drama TV series in the US, created by Meaghan Oppenheimer. Fans are excitedly waiting for the second season of "Tell Me Lies" after the success of the first season. The show is based on the 2018 book of the same name by Carola Lovering. It premiered on HULU on September 7, 2022.
The executive producers of the series include Meaghan Oppenheimer, Emma Roberts, Karah Preiss, and others. If you're curious about when the second season will be released, the storyline, and the main cast, continue reading for more information about "Tell Me Lies" Season 2.
Check out some other new content we've published:
Tell Me Lies Season 2 Release Date
Since the filming for the second season of Tell Me Lies hasn't started yet, it's unlikely that fans will see Lucy and Stephen's drama on the screen until late 2023 at the earliest.
However, it's more realistic to expect the new season to air sometime in early 2024. The first season of the show took over a year to be available for streaming on Hulu after it was announced in August 2021, so season two is likely to follow a similar pattern.
Tell Me Lies on Hulu Twitter Page gives us a tantalizing clue about Season 2's comeback!
Tell Me Lies on Hulu Twitter page gives us a hint of  Tell Me Lies Season 2
see you for season 2. <3 #TellMeLies pic.twitter.com/oBZdetJoDc

— Tell Me Lies on Hulu (@tellmelieshulu) November 29, 2022
What Will Happen Next in Tell Me Lies Season 2?
The plot for Tell Me Lies Season 2 is set to intensify, picking up from the dramatic conclusion of the previous season. The story will continue to explore both past and present events, with a focus on revenge as a prominent theme.
Lucy, who witnessed Stephen leaving a party with Diana, is expected to react strongly, driven by the toxic dynamics she experienced in the first season. The upcoming season will delve into her pursuit of revenge.
The engagement between Stephen and Lucy's best friend, Lydia, which was revealed in the previous season, will be further explored. Additionally, the events leading up to and following Macy's death will be delved into in more depth.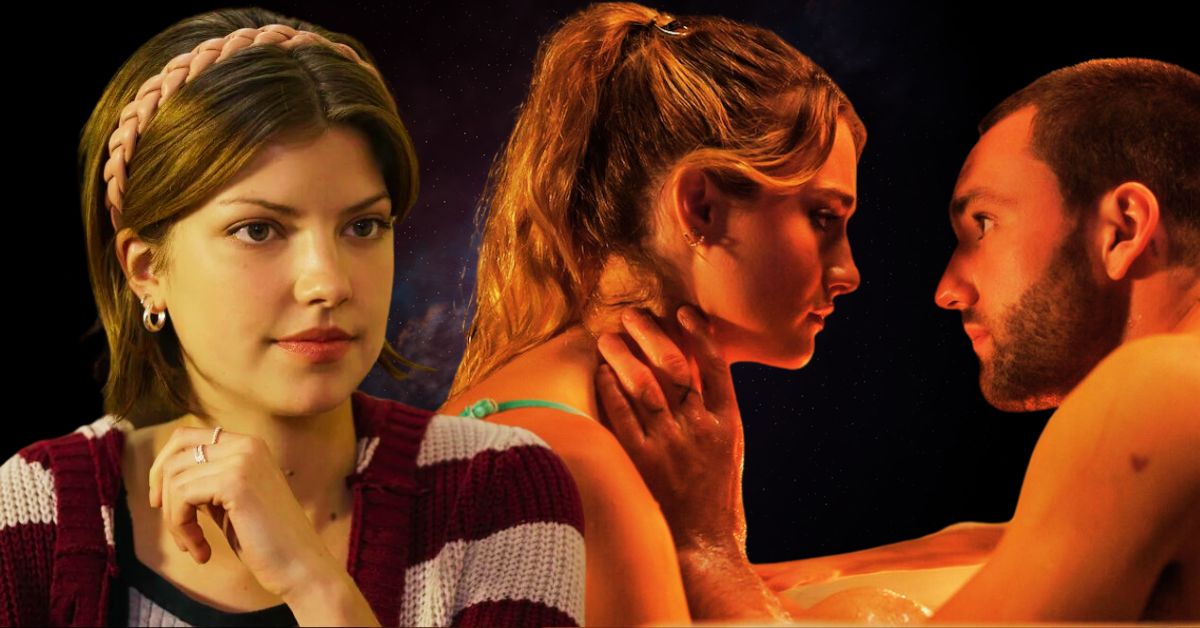 Drew, indirectly involved in Lucy's car accident, will grapple with depression, while Stephen appears remorseless for his direct involvement. The second season will build upon the foundation of toxic relationships in a college setting, delving deeper into the theme of revenge and the characters' responses to betrayal.
Viewers can anticipate witnessing Lucy's journey as she seeks revenge and explores different outlets for her emotions. The season will explore how each character pursues their desire for retribution, presenting an engaging and captivating narrative.
Tell Me Lies Season 2 Cast: Who's Coming Back?
In Tell Me Lies Season 2, Grace Van Patten and Jackson White will reprise their roles as Lucy and Stephen, the main couple in the drama. Most of the cast from the previous season is expected to return, including Natalie Linez as Lydia, who will have a bigger role now that she's engaged to Stephen.
The characters seen at the wedding and in college flashback scenes, such as Bree, Evan, Wrigley, and Pippa, are likely to make a comeback as well. The return of Benjamin Wadsworth as Drew is uncertain since he wasn't seen at the wedding and there were hints about his fate.
However, his character's absence needs an explanation, so there's a possibility of his return in some capacity. Alicia Crowder as Diana and Edmond Donovan as Max, who have connections to Lucy and Stephen, are also likely to come back, adding more drama to the upcoming season.
Is There A Trailer For Tell Me Lies Season 2?
Unfortunately, the trailer for Tell Me Lies Season 2 is currently not available. Once it is posted online, we will update this section and provide you access to watch the trailer. In the meantime, you can still watch the trailer for Season 1 below.
For the latest updates and news on upcoming seasons, don't forget to follow us on Twitter.