People just found out that Laura Clery and Stephen Hilton are splitting up. Now, their fans are trying to discover more about what went wrong. Laura and Stephen have been married for ten years, and they're pretty famous because they often work together to make stuff for social media.
Now that we know they're not staying together, many people are curious about why they're getting a divorce and if there were any clues that things weren't going so well in their relationship.
Why is Laura Clery Getting a Divorce?
Laura first said they wouldn't split up, but then she started a podcast named "Idiot." In the podcast, she talked about the problems in her marriage. She shared that Stephen wouldn't change his habits, like stopping his drug use.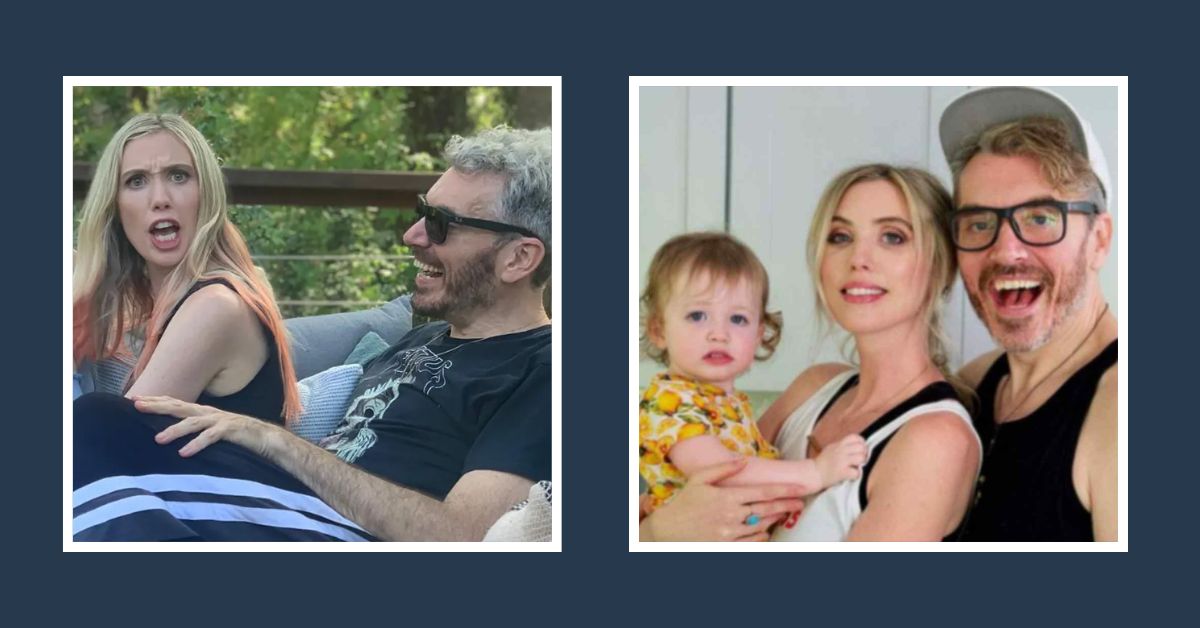 This was affecting their mental health and the health of their two kids. Their relationship was already going downhill, and Stephen's drug problem only worsened. This led to them deciding to end their marriage.
In her videos, Laura hinted at these issues. She talked about dealing with Stephen more like a workmate than a husband and setting clear lines between them. It seemed like she was preparing for their divorce.
Laura Clery put up a post on her Instagram and said: "We are getting a divorce."
View this post on Instagram
Stephen Hilton commented: "I'm glad we spoke about it. Like Laura says, we have changed as people – obviously you guys have seen I had a complete shift in perspective since 2020 which must be a lot to take in BUT we're still extremely close and & great parents who both love our kids more than anything in the world. I don't mind if you are hateful to me, it's part of my life now, but please be nice in the comments today for Laura."
Laura and Stephen Discussed Their Divorce in a Youtube Video
Laura and Stephen talked about their divorce in a YouTube video, which was also posted as a podcast episode. The conversation lasted 45 minutes. Early in the chat, they mentioned their differing political views.
Read more: Jeremy White Divorce: Unveiling the Truth Behind the Split!
Stephen has recently been sharing solid right-wing opinions. But Laura says she's not his mom and can't control what he posts, no matter how she feels.
Laura clarifies, "We're just co-parents and friends, and I want it to stay that way." She mentions that she doesn't watch his videos because she doesn't want to know his political opinions.
Stephen's videos, which lean heavily right and include harsh opinions about the Biden family and transgender folks, are pretty controversial. But in their talk, Stephen says these views weren't the main reason they decided to break up.
The couple has drifted away from each other, and they talk about it in the video, mentioning instances when they could have spent time together but didn't. However, what's sure is that Stephen and Laura have taken a break from each other and returned to their relationship with a sense of shared respect.
The Impact of the Divorce on Their Family
The couple, who tied the knot in 2012, share two children. In a recent video, Laura disclosed that Stephen's condition had worsened again, significantly impacting their family.
"Well, the cat is out of the bag, or should I say the house, Stephen," she remarked, signaling the gravity of the situation.
The family also has a pet dog named Tammy, adding another layer to the complexity of their domestic life as they navigate this difficult period.
Read more: Zach Bryan Divorce: The Untold Story of His Divorce and Breakup
The Public Persona of Laura Clery and Stephen Hilton
Laura and Stephen have had successful careers in their respective fields despite their struggles. With approximately 25 million followers on her social media accounts, Laura has significantly impacted platforms such as Facebook, TikTok, Instagram, and YouTube.
Her net worth is estimated at around $3 million. She also had a stint in acting, playing the character Laura in the NBC drama "Hungry" from 2013 to 2014​​.
On the other hand, Stephen is a well-known singer from Los Angeles who has signed a deal with General Music. The couple, both animal lovers, have also been known to help animals nationwide.