Get ready for the long-awaited return of the exciting science fiction show that kept people on the edge of their seats. After the first season ended on a cliffhanger, fans have been eagerly waiting to hear when the exciting journey will continue. The release date for Season 2 of Invasion has been announced, ending the long wait.
Fans are very excited about this. Get ready to be sucked back into the epic story of an alien attack and the strength of humanity. Mark your calendars and get ready for another exciting season of "Invasion" with tension, action, and twists you didn't see coming.
Invasion Season 2 Release Date
The Season 2 debut of the acclaimed sci-fi series Invasion, created by Simon Kinberg and David Weil, has been scheduled for Wednesday, August 23 on Apple TV+. On Apple TV+, the show will make its premiere with the first episode of its 10-episode second season. Thereafter, one new episode will air each Wednesday through October 25.
Film Updates shared a post on Twitter: "INVASION' Season 2 premieres on Apple TV+ in August."
'INVASION' Season 2 premieres on Apple TV+ in August.
pic.twitter.com/Ytc7K16QqE

— Film Updates (@FilmUpdates) June 30, 2023
Invasion is an expansive, character-driven science fiction drama series that follows an extraterrestrial invasion from various points of view all over the Earth. It was created by Kinberg and Weill and executive produced by Boat Rocker. A few months later, Season 2 opens up with the aliens intensifying their attacks in a full-scale war against mankind.
Here you can also check more sci-fi movies like this:
Invasion Creator Teases a "Bigger" Season 2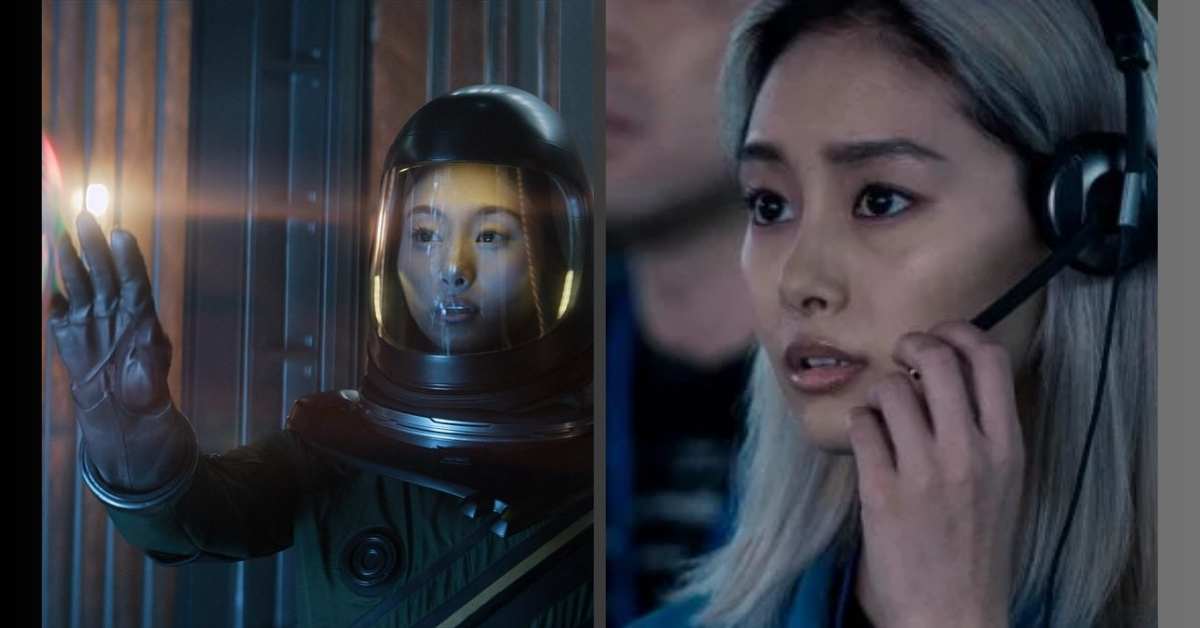 In a formal statement, Invasion executive producer and co-creator Simon Kinberg expressed his enthusiasm for Season 2 and hinted at a grander scale for the upcoming episodes:
"I couldn't be more excited about the return of 'Invasion' on Apple TV+. It's a bigger, more intense season that drops our viewers into a wide-scale, global battle from the start. At its core, the show is about the power of the human spirit and the emotional connections that hold us together especially when facing incredible obstacles."
We'll have to wait a few months to really comprehend what he means, but it's difficult to picture a series that was so enormous in scope from the beginning as even bigger. The famous science fiction film The Martian, as well as the X-Men and Deadpool films, were all created by Kinberg. Together with David Weil (Citadel), he co-wrote Invasion.
Golshifteh Farahani, Shioli Kutsuna, Shamier Anderson, India Brown as Hetty Feather, Billy Barratt as Crater, Azhy Robertson as A Marriage Story, Paddy Holland as Lockwood & Co., and Tara Moayedi all appear in the cast of Invasion. Enver Gjokaj (Marvel's Agents of S.H.I.E.L.D. ), Nedra Marie Taylor (Orange is the New Black), and Naian González Norvind (Amsterdam) have joined the cast as new actors.
On August 23, Season 2 of Invasion will begin on Apple TV+ with one episode. Thereafter, nine additional episodes will be released each week until October 25. The official synopsis can be found here:
"Invasion" is a sweeping, character-driven science fiction drama series that follows an alien invasion through different perspectives around the world. The action-packed second season of "Invasion" picks up just months later with the aliens escalating their attacks in an all-out war against the humans.
Invasion Season 1 Trailer