Trina is the stage name of rapper, entrepreneur, and television personality Katrina Laverne Taylor of the United States. She is among the most influential and successful female rappers ever, having released six studio albums, three EPs, and numerous singles and mixtapes.
She has also appeared on various reality shows, such as Love & Hip Hop: Miami, The Bad Girls Club, and Braxton Family Values. Here is a brief overview of her life and career.
Where Did Katrina Laverne Taylor Grow Up?
Katrina Laverne Taylor was born in Miami, Florida, on December 3, 1978. She is of Dominican and Bahamian descent. Her parents divorced when she was a child, and she was raised by her mother, Vanessa Taylor, in the Liberty City neighborhood of Miami.
She has a brother, Wilbrent Bain Jr., who was killed in a shooting in 2013. Her mother died of cancer in 2019. Trina was a majorette while she was a Miami Northwestern Senior High School student. She graduated in 1992 and initially pursued a career in real estate.
When Did Katrina Laverne Taylor Start Her Profession?
Music Career
Trina's music career began in 1998 when she caught the attention of Miami rapper Trick Daddy, who invited her to appear on his single "Nann Nigga". The song became a hit and launched Trina's rap career. She signed a deal with Slip-n-Slide Records and Atlantic Records and released her debut album Da Baddest Bitch in 2000.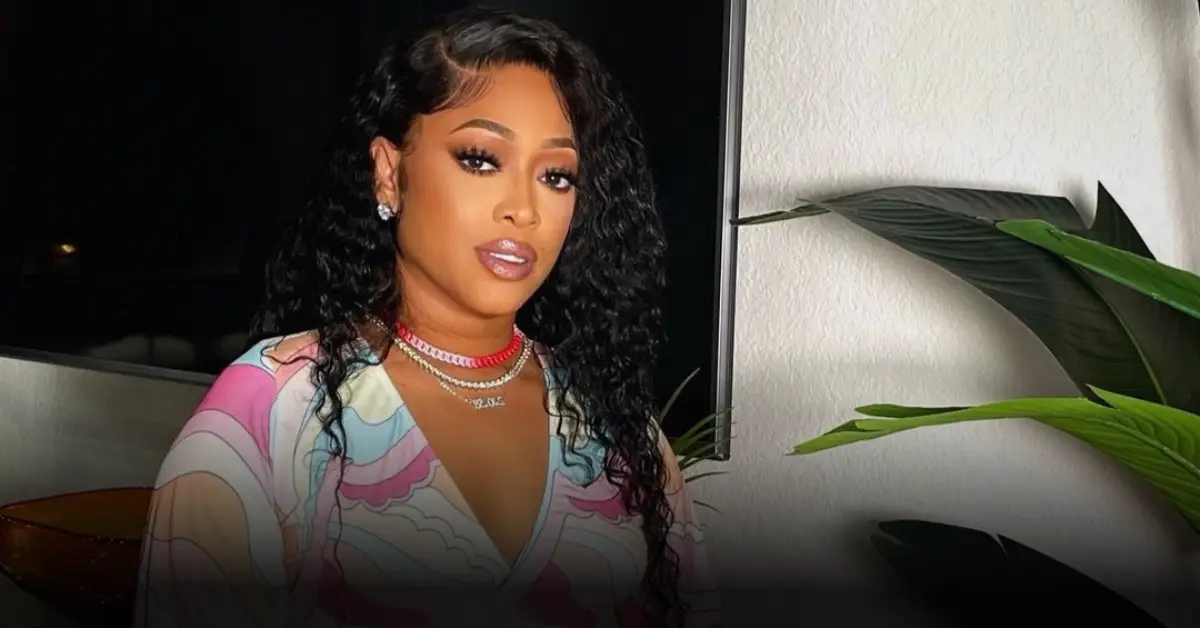 The album was certified gold by the RIAA and spawned the singles "Da Baddest Bitch" and "Pull Over". Trina's second album Diamond Princess was released in 2002 and featured collaborations with Missy Elliott, Ludacris, Eve, and Fabolous. The album peaked at number 14 on the Billboard 200 and produced the singles "Told Y'all," "No Panties," and "B R Right."
In 2005, Trina released her third album, Glamorest Life, which debuted at number 11 on the Billboard 200. The album included the hit single "Here We Go" featuring Kelly Rowland, which reached number 17 on the Billboard Hot 100 and became Trina's first platinum single.
Trina's fourth album, Still Da Baddest, was released in 2008 and debuted at number six on the Billboard 200, making it her highest-charting album. "Single Again," "I Got a Thang for You," and "Look Back at Me" were among the album's singles.
Trina's fifth album Amazin' was released in 2010 and debuted at number 13 on the Billboard 200. The album included the singles "That's My Attitude," "Million Dollar Girl," "Always," and "White Girl."
Trina's sixth album, The One, was released in 2019 after several delays and label changes. The album featured guest appearances from Lil Wayne, Nicki Minaj, K. Michelle, Dave East, Plies, Boosie Badazz, and more. The album spawned the singles "Damn," "If It Ain't Me," "Get Money," and "BAPS."
With more to come, SupaCindy and Trina have new music available. Now available: "No Love Shemix":-
SupaCindy and Trina have new music out and more to come. "No Love Shemix" Out now!! 🔥👸🏾
#99Jamzmiami pic.twitter.com/HLZoUDgOQ6

— 99JAMZ (@99JAMZ) June 6, 2023
Trina has also released three EPs: Dynasty 6 (2016), Blue Magic (2018), and Full Court Press Vol. 1 (2020). She has also released several mixtapes, such as Da Baddest Bitch Reloaded (2006), Rockstarr Royalty (2007), Amazin' (The Mixtape) (2010), Diamonds Are Forever (2011), Back 2 Business (2012), Hard Core (2014), Fuck Love (2015), Dynasty Series (2016), Trina Presents: RMG Compilation (2017), The One (Deluxe) (2020), Receipts (2021), and more.
Trina has been nominated for several awards for her music, such as BET Awards, MTV Video Music Awards, Soul Train Music Awards, Source Awards, ASCAP Awards, BMI Awards, Ozone Awards, Urban Music Awards, VH1 Hip Hop Honors Awards, etc. She has won two ASCAP Awards for her songwriting.
Check out some other new content we've published:
Television Career
Trina has worked on television as a presenter and reality star. She has been involved in several shows, including:
With Friends Like These (2005), a sitcom pilot that was not picked up.

Miss Rap Supreme (2008), a reality competition show where she served as a judge.

Tiny & Toya (2009-2010), a reality show where she made guest appearances.

The Bad Girls Club (2010), a reality show where she performed at the season finale.

Braxton Family Values (2011-2012), a reality show where she made guest appearances.

RapFix Live (2012-2014) was a live webcast show where she was a co-host.

Love & Hip Hop: Atlanta (2013), a reality show where she made a cameo appearance.

The Rickey Smiley Show (2013) a sitcom where she played a fictionalized version of herself.

Tiny Tonight (2013) was a talk show where she was a co-host.

Sisterhood of Hip Hop (2014) is a reality show where she was a mentor.

Love & Hip Hop: Miami (2018-present) is a reality show where she is one of the main cast members.

Girls Cruise (2019), a reality show where she joined Lil' Kim and other female celebrities on a cruise vacation.

Nick Cannon Presents Wild 'N Out (2020), a comedy improv show where she was a guest star.
Katrina Laverne Taylor's Personal Life
From 2005 until 2007, Trina and the artist Lil Wayne had on-and-off relationships. In an appearance with Wendy Williams on October 5, 2005, she formally announced that she and Wayne planned to wed. Lil Wayne later helped Trina conceive. However, the pregnancy ended in miscarriage. Trina has "Wayne" tattooed on her wrist, while Lil Wayne has "Trina" written on his ring finger.
The tattoos are identical. From 2007 until 2010, Trina was dating NBA star, Kenyon Martin. On his neck, he had a tattoo of her lips. From 2012 through 2014, rapper French Montana dated Trina. The couple engaged in September 2021 after Trina started dating Raymond Taylor in 2017.