Darren Watkins Jr., recognized widely as IShowSpeed or Speed, is an American internet personality, YouTuber, and streamer. Renowned for engaging live streams, he captivates audiences with various video games, including Roblox, Fortnite, and FIFA.
IShowSpeed Net Worth & Career Earnings
In the early stages of his YouTube career, IShowSpeed was merely uploading for fun as he wasn't receiving enough views to earn any income.
However, things changed in 2020 when his channel grew, with estimates suggesting he was making a few thousand dollars. The explosion of popularity in 2021 saw IShowSpeed earning upward of $200,000 per month through his channel and social media accounts.
He has received sponsorships from several notable companies, and Epic Games, the company behind Fortnite, highlighted his gameplay. All these revenue sources have contributed to IShowSpeed amassing an estimated net worth of $3.5 million.
| | |
| --- | --- |
| Full Name | Darren Watkins Jr |
| Nickname | IShowSpeed |
| Net Worth | $3.5 million  |
| Gender | Male |
| Date of Birth | January 21, 2005 |
| Place of Birth | Cincinnati, Ohio |
| Age | 18 years old  |
| Height | 5 feet 8 inches |
| Nationality | American |
| Profession | YouTuber, Singer, Rapper |
IShowSpeed Early Years
Darren Watkins Jr. was born on January 21, 2005, in Cincinnati, Ohio, where he grew up. He launched his YouTube channel at 11 years old, but it wasn't until a couple of years later that he posted his first video.
This video showed him playing NBA2k18 in late 2017, after which he began to upload more regularly while also live streaming. His channel didn't gain significant traction until the summer of 2020 when his subscriber count began to climb, with more than 150 new subscribers added weekly.
IShowSpeed Career Success
By the end of 2020, IShowSpeed had over 10,000 subscribers on YouTube. This number soared in the subsequent months, reaching 1 million by June 2021.
Just 13 months later, his subscriber count increased tenfold, hitting the rare 10 million subscriber mark in the same month he reached 30 million total views.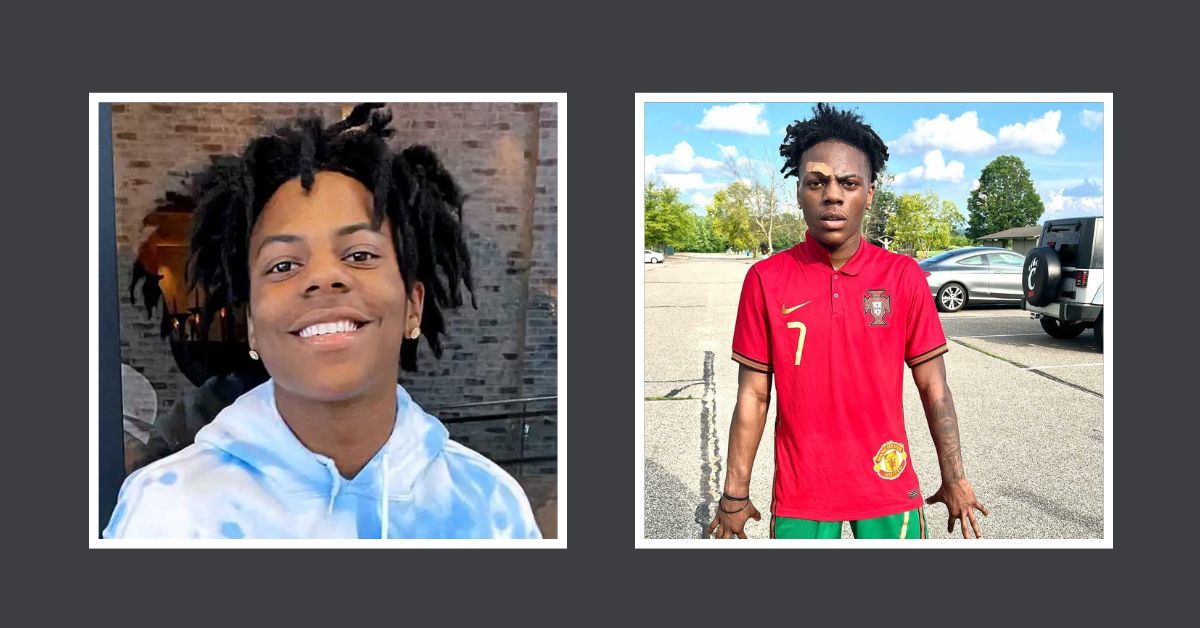 Branching out from YouTube, IShowSpeed created a Twitch account where he had success with live streaming. However, controversy on an Adin Ross live dating stream led to his ban from the platform.
Despite this setback, he remains a prominent social media personality with millions of YouTube, Snapchat, and TikTok subscribers. IShowSpeed released several rap singles during his YouTube career and collaborated with famous characters like KSI and Kai Cenat.
IShowSpeed Personal Life
IShowSpeed and his two siblings were raised by his parents in Cincinnati, where he spent significant time playing video games. While he has never been married and does not have children, he is in a committed relationship.
In 2021, IShowSpeed revealed that his girlfriend is Ermony Renee, a fellow Cincinnati native who attended high school in the same city as Watkins before enrolling at the University of Cincinnati.
He maintains an active presence on social media, regularly updating his official YouTube Channel and Instagram account.
Read more: Jo Lindner Net Worth: Exploring His Impressive Income!
How Does IShowSpeed Spend His Money?
As one of the world's wealthiest YouTubers, IShowSpeed has already begun exploring the lifestyle that comes with such wealth. After obtaining his driver's license, he started shopping around for the most expensive cars in the world. In line with this, he bought himself a Lamborghini, estimated at $500,000.
IShowSpeed Awards & Achievements
IShowSpeed has amassed several notable awards and achievements in his young streaming career, including hitting subscriber milestones.
YouTube sends awards to those that hit specific landmarks, with IShowSpeed achieving most of these milestones in a matter of months.
Here are some of the more notable awards and achievements from IShowSpeed's career:
Nominated at the 2022 Streamy Awards for Streamer of the Year and Breakout Streamer.
He received his Silver Creator Award from YouTube for reaching 100,000 subscribers in April 2021.
He received the Gold Creator Award for 1 million subscribers two months later.
He earned YouTube's highest achievement in July 2022 for 10 million subscribers, receiving the Diamond Creator Award.
In November 2022, IShowSpeed reached 1 billion total video views on YouTube.
Despite his youth, IShowSpeed continues to accrue subscribers and has plenty of time to accumulate more awards. He is also working on a music career that he hopes will take off and earn him more recognition.
Read more: Morgan York Net Worth 2023: How Rich is the American Novelist?
IShowSpeed Facts
IShowSpeed started his YouTube channel at just 11 years old in 2016. In 2021, he saw a massive surge in popularity and garnered over 1 million followers.
As of 2023, he has over 18 million subscribers on YouTube with over 1,000 uploads. One of his most successful ventures was releasing his music video for the song "Shake," which clocked over 150 million views shortly after its debut.
Stay updated and empowered with LEEDaily.com! We bring you the latest news, technology, and innovation for a greener and brighter future.