Jen Hatmaker is a renowned author and motivational speaker who has left an indelible mark on the Christian community. Known for her inspiring words and influential works, Hatmaker has been a beacon of light for many. However, in 2020, Hatmaker made headlines for a very different reason – her divorce from her husband, Brandon Hatmaker.
Jen Hatmaker Divorce
Jen and Brandon Hatmaker announced their divorce in September 2020. The news shocked the Christian community and Hatmaker's large follower base, primarily because the couple had been married for 26 years and were considered influential in the Christian world.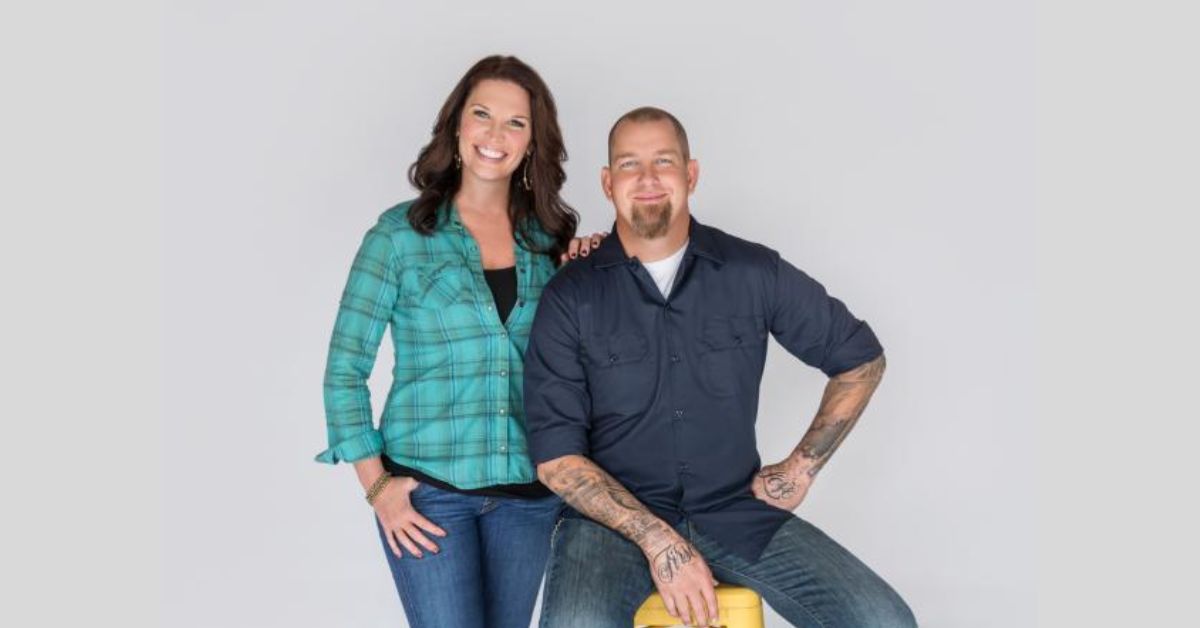 In a heartfelt Instagram post, Hatmaker shared the news of her divorce, stating, "We are in a moment with no handbook and without a single clue how to navigate this privately, much less publicly," she wrote. "I don't know how to hide grief, so I haven't, and I am grateful for your absolute decency these last few weeks. I don't know how to say this, and I still cannot believe I am even saying it, but Brandon and I are getting divorced".
Here's the Instagram post:
View this post on Instagram
Check out: Jeremy White Divorce: Unveiling the Truth Behind the Split!
Why Did Jen Hatmaker Divorce?
The news of the Hatmakers' divorce led to rampant speculation, with some fans suggesting that infidelity on Brandon's part might have been the cause. However, these rumors have not been confirmed.
The couple has remained largely silent about their split, maintaining that the details are theirs alone and not for public consumption.
After the divorce, Hatmaker stopped attending church services but affirmed that she would "never get over Jesus." This statement signaled continuity in her Christian faith despite the upheavals in her personal life.
Jen Hatmaker Life Post-Divorce
Post-divorce, both Jen and Brandon Hatmaker have moved on with their lives. Brandon Hatmaker married Tina Green, a fellow Texan, in December 2022. The couple is involved in developing a homestead community.
On the other hand, Jen Hatmaker started a long-distance relationship with actor and activist Tyler Merritt. Her social media platforms often discuss the nuances of navigating a bi-racial relationship and an ongoing series on ad*lt s*x education.
Check out: Jeannie Mai Divorce: Why Did They Separate?
Does Jen Hatmaker Have Kids?
Jen Hatmaker and Brandon have five children: Gavin, Caleb, Sydney, Ben, and Remy. Their biological children are Gavin, Caleb, and Sydney, while Ben and Remy were adopted from Ethiopia. In 2018, Jen openly discussed the experience of raising Black children as a white mother.
Acknowledging her own racial biases, similar to Robert de Niro and Connie Britton in raising their adopted son Eyob Britton, Jen raised Remy and Ben with the aspiration that they would grow up to be advocates for people of color. Her ultimate hope is for them to live in a world where racial equality is not just a goal but a tangible reality.
On Instagram, Jen Hatmaker posts lovely pictures featuring her children:
View this post on Instagram
Thank you for choosing Leedaily.com as your trusted source for news and updates. We'll continue to bring you the stories that matter most.