During the Crunchyroll Industry Panel at Anime Expo 2023, the eagerly anticipated Solo Leveling anime unveiled a new trailer. A-1 Pictures has taken charge of this series's animation, with its premiere set for the upcoming winter season.
Solo Leveling New Trailer Reveals
The new trailer showcases a variety of scenes from the anime, giving fans a taste of the high-quality animation and character designs. It provides glimpses of the intense battles, the monstrous creatures, and the protagonist Sung Jin-Woo's journey from being the "weakest hunter" to the "world's strongest."
Solo Leveling Release Date and Where to Watch
Crunchyroll is set to stream the highly anticipated Solo Leveling anime as soon as it premieres in Winter 2024.
AnimeTV takes to Twitter, sharing an exciting update on the highly anticipated release date of Solo Leveling:
【New Trailer】
Solo Leveling Anime
Scheduled for Next Winter!

(Animation Production: A-1 Pictures)#AX2023
✨More: https://t.co/pJK8j40zxE
pic.twitter.com/G6PRdlQL0T

— AnimeTV チェーン (@animetv_jp) July 3, 2023
Solo Leveling Trailer Reveals the Cast
| Character | Actor/Actress |
| --- | --- |
| Sung Jinwoo | Taito Ban |
| Yoo Jinho | Genta Nakamura |
| Cha Hae-in | Reina Ueda |
| Choi Jong-in | Daisuke Hirakawa |
| Baek Yoonho | Hiroki Touchi |
| Go Gunhee | Banjo Ginga |
| Woo Jinchul | Makoto Furukawa |
Solo Leveling Web Novel
The Solo Leveling anime is a captivating adaptation of Chugong's web novel, which commenced serialization in 2016 and concluded in 2018 after 270 enthralling chapters.
Read more: Hulu Unleash Undead Unluck Anime this October: Second Trailer Teases Blood-Curdling Action
Spanning 14 volumes, the web novel has been licensed in English by Webnovel, albeit under the title "Only I Level Up." The webtoon adaptation, illustrated by Jang-Sung-Rak (also known as DUBU) from Redice Studio, concluded in December 2021.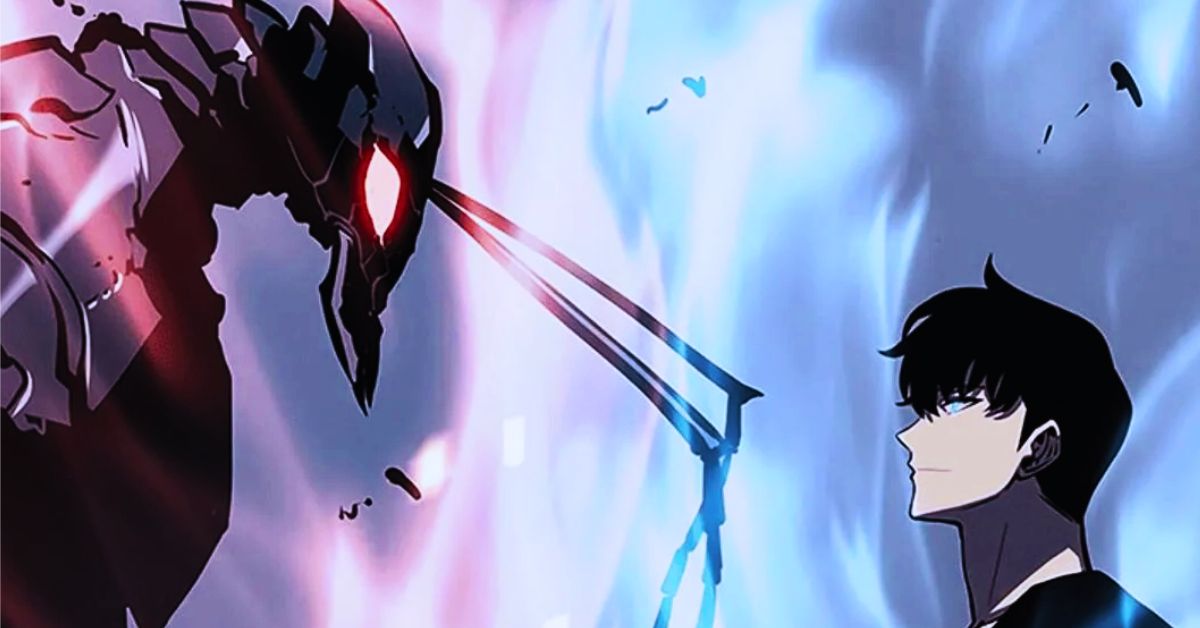 H-goon contributed to the adaptation of this work, which initially debuted on KakaoPage in Korea and now boasts two seasons. English readers can also enjoy Solo Leveling through Webnovel, Tappytoon, and PocketComics platforms.
Yen Press has acquired the license for the webtoon and has already published a paperback volume earlier this year. Excitingly, a game based on Solo Leveling is currently in development, and a drama adaptation is also in the works.
Read more: Netflix to Release 'Pluto' Anime Adaptation by Naoki Urasawa and Takashi Nagasaki!
Solo Leveling Plot
The synopsis continues:
"In this world of tough customers, the low-ranked hunter Jinwoo Sung is known as 'the weakest hunter of all mankind.' One day, Jinwoo gets fatally injured when he runs into high-rank double dungeons hidden within a low-rank dungeon. Just then, a mysterious quest window appears in front of him. On the verge of death, Jinwoo decides to accept the quest and starts leveling up… while the others aren't."
Stay informed with the latest news and updates from around the world on LeeDaily.com.