Lil Baby is a rapper and songwriter from the United States. He is well-known for blockbuster songs such as "Drip Too Hard," "Yes, Indeed," with Drake, and "Do We Have A Problem?" with Nicki Minaj.
Dominique Armani Jones is Lil Baby's real name. On December 13, 1994, he was born in Atlanta, Georgia, the United States. Lil Baby is 27 years old as of October 2023. Get to know all details about whether Lil Baby is married or not below:
Who Are Lil Baby's Parents and Siblings?
Lil Baby's father abandoned the family when he was two years old, leaving his mother to raise Lil Baby and his siblings alone. Lil Baby remarked that his father motivated him to strive to be a better person. He went on to say that he didn't want his children to go through what he did.
After his father abandoned the family, Lil Baby's mother, Lashawn Jones, raised him and his two sisters alone. Lashawn Jones joined Lil Baby at the 63rd Grammy Awards in 2021.
The two older sisters of Lil Baby. One of his sisters is called Deja Jones. However, not much is currently known about her. Lil Baby's other sister's identity is unknown because she stays anonymous.
Is Lil Baby Married or Has a Girlfriend?
Lil Baby is not married and has no wife as of 2023. But he has a long, on-again, off-again romance with Instagram model Jayda Cheaves. Rapper Saweetie and Lil Baby were rumored to have dἀted.
History of Lil Baby's Relationships
In 2021, Lil Baby was rumored to have dἀted Saweetie. In 2019, he dἀted Ayesha Howard. In 2016, he began dἀting Jayda Cheaves. The two were in an on-again, off-again relationship for nearly five years.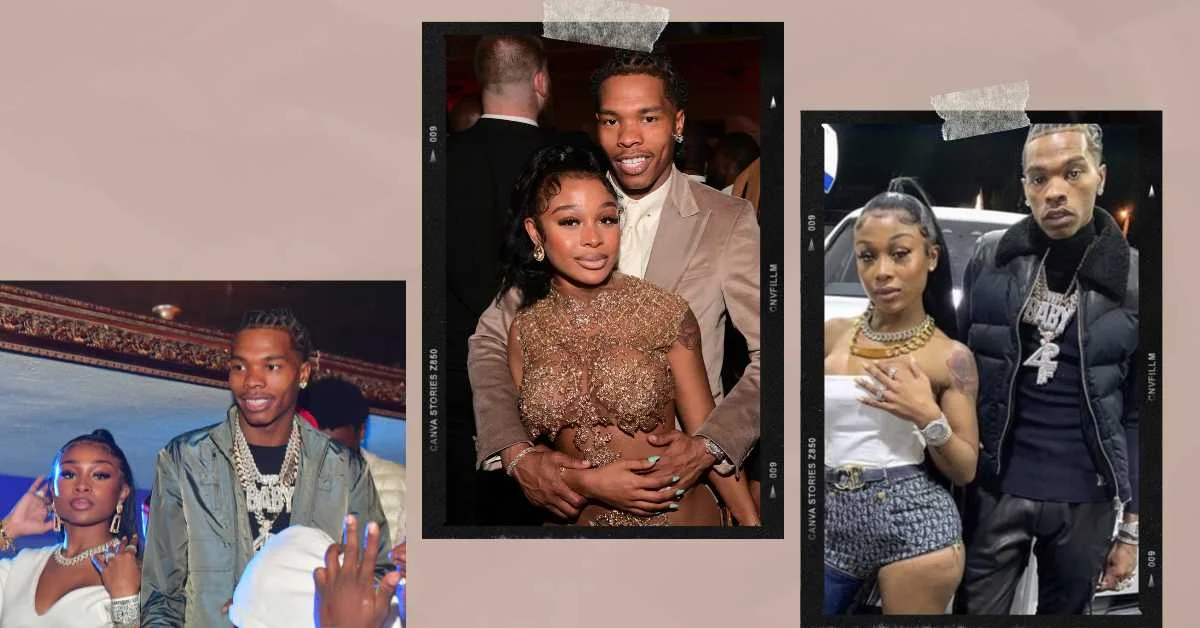 Discover the fascinating details of other celebrities' spouses that will captivate your interest!
Lil Baby's Relationship With Saweetie
Saweetie (born Diamonté Quiava Valentin Harper) is a rapper and actor from the United States. She was born in the United States on July 2, 1993, in Santa Clara, California. She is 29 years old right now. Saweetie is of Chinese and Filipino heritage.
Lil Baby and Saweetie sparked dἀting rumors after Saweetie tweeted a photo of herself sitting on the lap of an unknown man. The man was thought to be Lil Baby. It was then reported that Lil Baby took Saweetie shopping and supposedly spent $100,000 on her.
Have a look at the tweet we have provided to you for more confirmation-
Lil Baby seemingly refers to the photo Saweetie posted of him without permission on his track "Not Finished" off his latest album pic.twitter.com/Ui8iDXwxpr

— Glock Topickz (@Glock_Topickz) October 14, 2022
Lil Baby's Relationship With Ayesha Howard
Ayesha Howard (Little Ms Golden) is a burgeoning musician. Her single "Leaving You," featuring Tory Lanez, will be released in October 2020. The record, however, was not marketed as featuring Tory Lanez because Lanez was embroiled in a scandal involving the shooting of Megan Thee Stallion at the time.
The duration of Ayesha Howard's relationship with Lil Baby is unknown. However, they welcomed their baby, Jason, in 2015, putting their relationship before Lil Baby's climb to stardom. Fans suspected in July 2021 that Lil Baby and Ayesha Howard were back together after he and Jayda Cheaves ended their relationship.
Lil Baby's Relationship With Jayda Cheaves
Jayda Cheaves (also known as Jayda Wayda or Jayda Ayanna) is a model, actor,  social media influencer, author, and entrepreneur from the United States. She is the owner of the premium apparel label "Waydamin." Jayda Cheaves is well known as Lil Baby's ex-girlfriend and baby mama.
Since 2016, Jayda Cheaves and Lil Baby have been dἀting on and off. Cheaves says she met Lil Baby through her sister, Jazmine Ameerah Cheaves. However, she only became friends with Lil Baby after moving to Atlanta, where he lived.
If you're interested in reading about the lives of other notable people, you can follow along with us on LeeDaily.com. Feel free to ask us any questions about the content of this post. We're here to help!