Robert Tunstall was the real name of the rapper Casino Jizzle. He was well-known for his musical ability. However, he became enormously successful as he began to take music seriously. City Girls, 4×4 Real, and We Da Opps are his most famous songs.
The singer-songwriter was most recognized for his humorous lyrics and charisma. He is one of Memphis' most streamed independent musicians. He has over 10 million Apple Music streams and over 18,000 monthly Spotify listeners.
Rap lovers in Memphis, Tennessee, mourn the loss of beloved hometown rapper Casino Jizzle. His mother revealed on social media that he had dἰed. Following his untimely pἀssing, fans have flooded the internet with condolence comments, with many wondering how the singer dἰed. Official sources had not confirmed the cause of deἀth. On the other hand, His mother claimed that he was fatally sh0t.
Casino Jizzle was only 27 years old when he dἰed. Twitter user @KollegeKidd tweeted a video of what appears to be the crime scene on their official account. Several police trucks were parked outside a house. Must watch the video clip that we have provided to you below-
Memphis Artist Casino Jizzle Reportedly Passes Away In His Hometown 🙏🏾 pic.twitter.com/frT38kSIBk

— Kollege Kidd (@KollegeKidd) July 5, 2023
This is not the first time the rapper has been a victim of gμn vἰolence. The emerging celebrity was sh0t at a Chuck E. Cheese restaurant in Cordova in 2019. He was badly injured and sent to the hospital. His deἀth is still under investigation. Fans are waiting for information from law enforcement.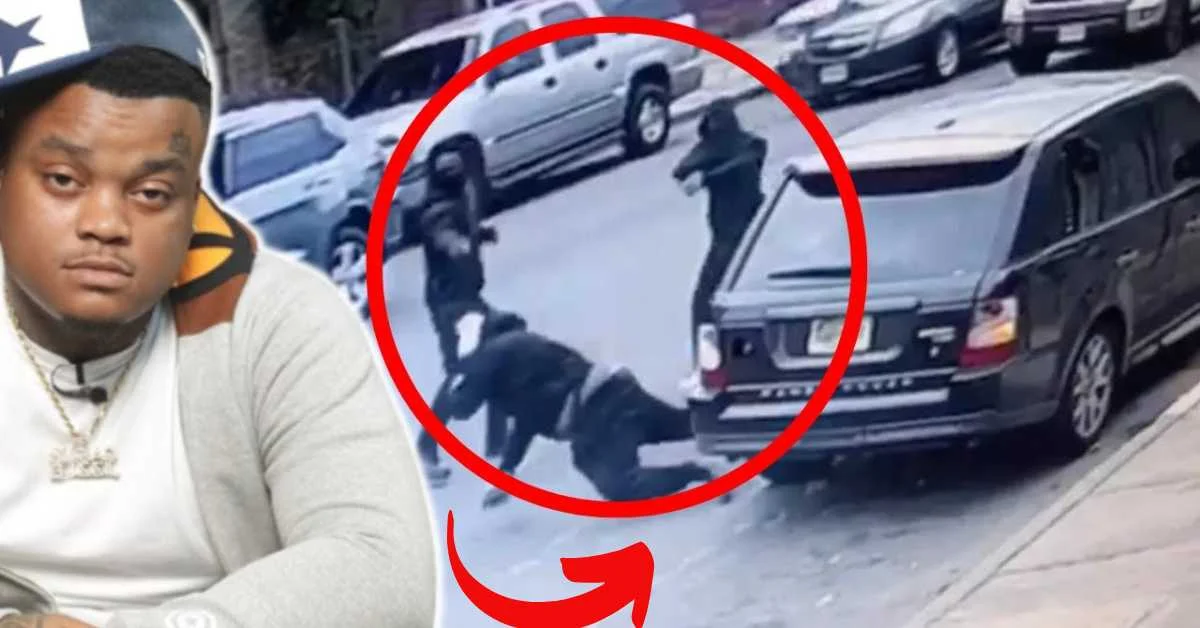 If you're interested in reading about the recent deἀth of other stars, check out the below posts:
Paying Tribute to Casino Jizzle Following His Pἀssing
When internet users heard the announcement, they were shocked. Many people found it hard to accept that the amateur artist had dἰed at such a young age. The singer's family and loved ones received condolence messages from the singer's fans. They continued to talk about his earlier recordings. A few online comments stated the following:
Damn RIP Casino Jizzle 💔 this song had us in a chokehold Senior Year pic.twitter.com/dFu9Xm3Ij8

— Jay Boog 📈 (@jaycboog) July 5, 2023
LONG LIVE CASINO JIZZLE 😔

— Ry Ry 🛩💸💙🏁💫 (@FreakyRy) July 5, 2023
Dam R.i.p Casino Jizzle…he was reportedly shot today…damn i remember him from this song he did with Asian doll…… pic.twitter.com/UidtTuFfwP

— Doll (@NoExposingMe) July 5, 2023
Rip Casino Jizzle pic.twitter.com/EjI8mxNwjV

— Whitney Miller (@For_my_Foe) July 5, 2023
Damn bruh Casino Jizzle was killed in Memphis today. I remember a few yrs ago he was n the hospital after being shot.

— Steelmatic (@Oso1Hundred) July 5, 2023
They saying Casino Jizzle just got killed 😳

— BIG MEK 🐝 (@meka_badazz88) July 5, 2023
bro they killed casino jizzle??? oh hell naw memphis wildin pic.twitter.com/M1Zmy9Erdr

— 𝐕 (@crisgotfanz) July 5, 2023
Damn not casino jizzle 🤦🏾‍♂️🤦🏾‍♂️ city be on one

— Key 🪬🗝 (@keydeshun) July 5, 2023
The rapper and his team took to his official Instagram account hours before his deἀth and requested fans to listen to his song Typa Ni*ga till his album was out. Look at the last Instagram post shared by the rapper Casino Jizzle.
View this post on Instagram
Tunstall also had over 67K Instagram followers at the time of writing this article. His main YouTube channel, where he publishes his music videos, has 47.6K subscribers. Tunstall has released his 19-track album DUH.
As soon as the news of his pἀssing spread online, fans swamped his Instagram comment area with condolence comments.
You can follow our Twitter account and read our other most recent pieces, in which we covered the most current updates on the news on other celebrities' demἰse, causes of deἀth, autopsy reports, obituaries, and more.