Alex Rider Season 3 Release Date Status: Exciting news for fans of the spy thriller series Alex Rider! After a long wait since its renewal in August 2022, season 3 is finally in production in the UK and Malta.
Inspired by Anthony Horowitz's popular Alex Rider books, this upcoming season will continue the tension and suspense from the previous two seasons.
Based on Horowitz's 2004 release, "Scorpia," season 3 will follow the teenage protagonist on an intense mission to uncover a notorious crime network that has become his greatest adversary. As the stakes rise, the mission becomes increasingly personal for Alex Rider. Will he succeed in his quest?
Alongside familiar faces, such as Otto Farrant in the lead role, season 3 will introduce new cast members from acclaimed shows like The Bridge, The Crown, and Bridgerton.
If you're eager to stay updated on all things Alex Rider, keep reading for everything you need to know about the highly anticipated season 3.
You Won't Be Able to Stop Watching These Addictive Seasons:
Alex Rider Season 3 Release Date Status
The release date for season 3 of Alex Rider has not been officially announced yet. Fans have been eagerly waiting since season 2, which was released in December 2021. COVID-19 related delays have contributed to the extended wait.
However, there is good news as season 3 is currently in production in the UK and Malta. Recent reports mentioned the filming taking place in Gloucester city centre. While we don't have a specific release date yet, we can hope for a potential release later this year or in early 2024.
Alex Rider, Your fave spy IS back for season 3:
You've been asking. We've been waiting to tell you. Your fave spy IS back for season 3. Get ready, agents 🦂 pic.twitter.com/VaujCngcb4

— Alex Rider TV (@AlexRiderTV) January 19, 2023
Alex Rider Season 3: New Faces, New Challenges, and a Battle Against Scorpia
The show, based on the popular book series by Horowitz, follows the story of Alex Rider, a teenage spy. Alex's journey began when he discovered that his uncle, who he had believed to be a banker, was actually a British secret agent.
Since he was a child, he has been unknowingly trained for the dangerous world of espionage. In past seasons, we've seen him fight new enemies and take on tough tasks.
In season 3, the stakes get even higher as Alex takes on his most personal mission yet: to destroy the criminal network known as Scorpia once and for all. Scorpia has become his greatest enemy, and with the introduction of new characters, it seems that Alex will face even more formidable adversaries. Will he succeed in his mission this time?
While season 3 is the only confirmed future outing, the author Horowitz has expressed his hopes for the series to continue based on the remaining 12 books. With such potential, the show could have a long and exciting run, offering fans more thrilling seasons to come.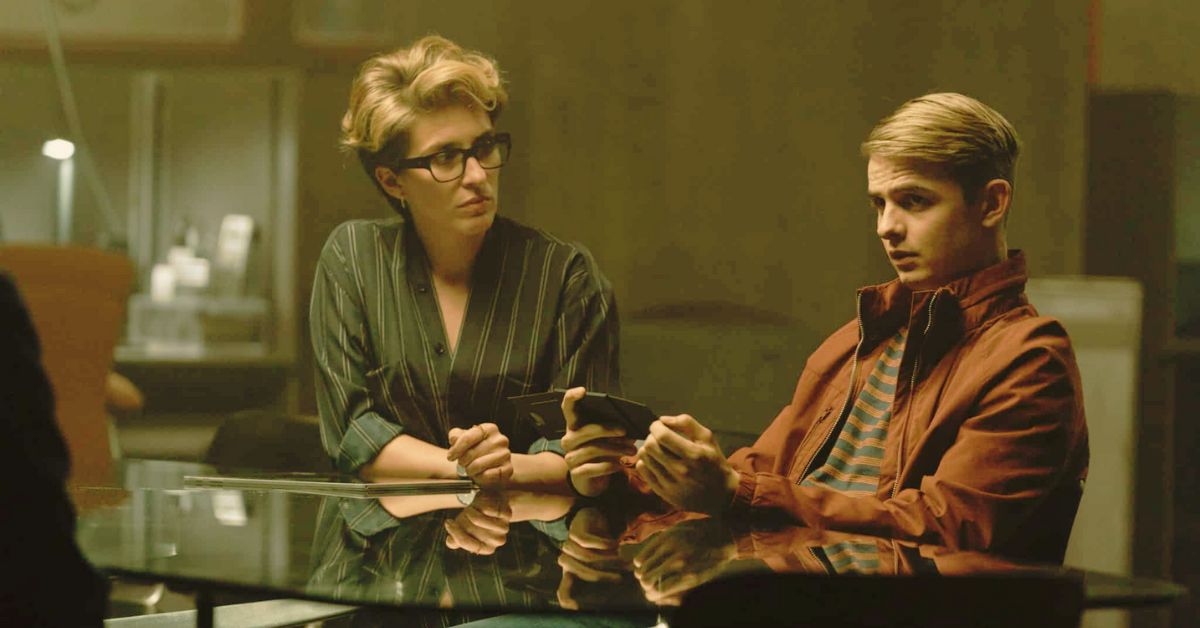 Exciting news about the Alex Rider season 3 Cast
Otto Farrant will be reprising his role as Alex Rider, much to the delight of fans. Joining him are familiar faces such as Stephen Dillane as Alan Blunt, Vicky McClure as Mrs Jones, Brenock O'Connor as Tom Harris, Ronkẹ Adékọluẹ́jọ́ as Jack Starbright, and Marli Siu as Kyra Vashenko-Chao.
Additionally, the third season introduces new cast members who are set to bring fresh dynamics to the show. Sofia Helin takes on the role of Julia Rothman, an enigmatic and wealthy widow who secretly works as a highly secretive agent for Scorpia.
Shelley Conn joins as Laura Kellner, a determined politician with her own flaws who challenges the Department of Special Operations.
Kevin McNally portrays Max Grendel, a shrewd and composed senior council for Scorpia disguised as a kind European gentleman. Jason Wong rounds out the new cast as Nile, a devoted and dangerous Scorpia assassin.
With this talented ensemble, season 3 promises to deliver an even more thrilling and captivating storyline for fans of the series.
Is There a Trailer for Alex Rider Season 3?
Although production is now confirmed to be underway, the trailer is yet to be released. Keep an eye out for updates, as the trailer for season 3 is expected to arrive soon. However, in the meantime, you can revisit the excitement of season 2 by watching its trailer below.
Follow us on Twitter to find out all the latest news and updates about the upcoming seasons.