In the realm of Taylor Swift's musical universe, love stories are woven with intricate melodies and heartfelt lyrics, resonating with fans around the globe. With the release of "When Emma Falls in Love" (Taylor's Version), a captivating track that breathes new life into a beloved narrative, listeners find themselves immersed in the enchanting tale of Emma.
Emma's journey unfolds through Swift's masterful storytelling, taking us on a transformative exploration of love, self-discovery, and the power of embracing vulnerability.
Since the album's tracklist — which contains all of the original Speak Now songs and six new "from the vault" songs — was first announced, fans have focused on the suspiciously titled "When Emma Falls in Love."
Is the song about the Jane Austen classic Emma? Is it about Swift's longtime friend Emma Stone? Maybe Emma Watson from Harry Potter fame? Or how about a random or imaginary Emma?
In this article, we embark on a unique and enchanting adventure to unravel who Emma is in the "When Emma Falls in Love" song by taylor swift from her album speak now (Taylor's Version) and the profound impact she has on the listeners who fall under her spell.
Who is Emma in "When Emma Falls in Love"?
It's only possible to ascertain if Swift admits who it's about. However, after carefully going over the lyrics to the sweet track, We can say with some Swiftian certainty that "When Emma Falls in Love" is not only likely about Emma Stone — whom Swift first met at the Young Hollywood Awards in 2008 — but is also more of an ode to a friend than the title suggests. Let's get started.
Swift says in the song's start, "When Emma falls in love, she calls up her mom, jokes about the ways that this one could go wrong." The line follows, "She waits and takes her time, 'cause little miss sunshine always thinks it's gonna rain."
This could be interpreted in various ways as a reference to Stone. First, the Oscar winner has a well-known close relationship with her mother, having taken her as a date to different award presentations and openly supporting her mother during her battle with breast cancer in 2008.
Then there's the "little miss sunshine" line. One of the most memorable sequences in Stone's film Easy A features her joyfully singing along to a greeting card playing Natasha Bedingfield's hit "Pocketful of Sunshine."
It should also be mentioned that Stone and Swift have taken turns publicly displaying their support for each other at events over the years, including the premiere of Easy A in 2010.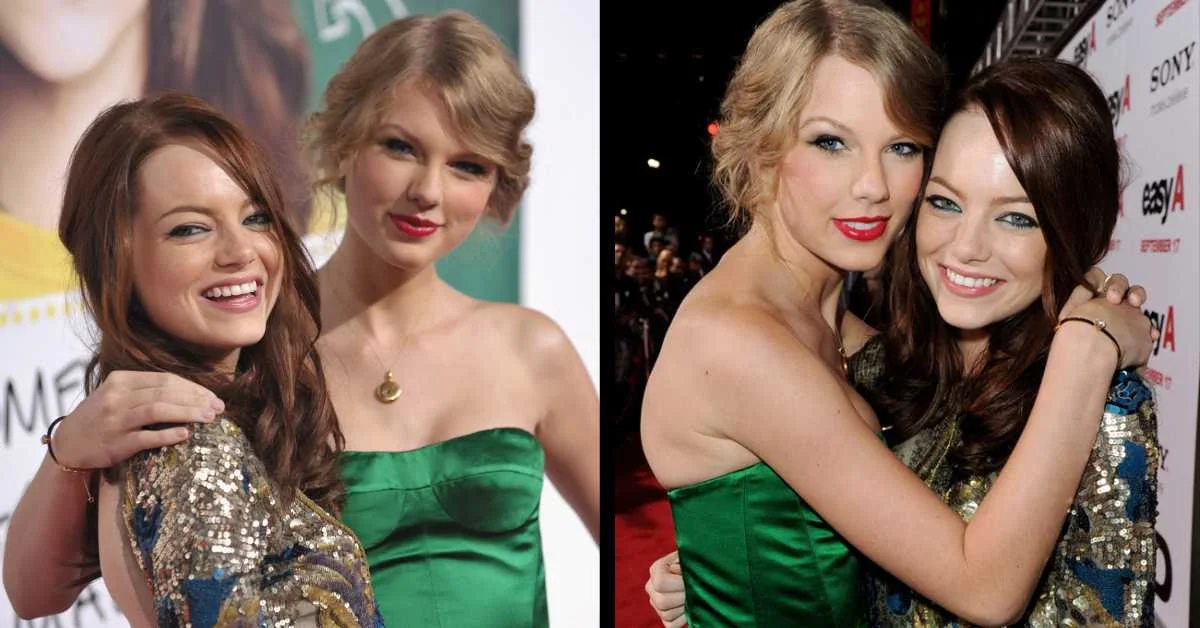 The timing of it all is another factor. The songs on the first Speak Now album, which Swift wrote entirely by herself between 2008 and 2010, were released in 2010, which also happened to be the apex of Swift and Stone's public appearances. Even though Stone famously lived in Los Angeles at the time, they were frequently seen hanging out in New York and attending events together.
Taylor Swift has recently been the subject of several hot topics. Please see the links provided below:
The lyric "She's so New York when she's in L.A." from the song "When Emma Falls in Love" demonstrates this. At one point, Swift also sings, "When Emma Falls in Love, she disappears, and we all just laugh after seeing it all these years," which seems to apply more to friends than a passing acquaintance.
It may not be entirely possible to prove if it is ultimately about Stone, but it also doesn't seem to be the point. Swift referenced Speak Now in the original album's liner notes as
"Say it to them. Or say it to yourself in the mirror. Say it in a letter you'll never send or in a book millions might read someday. I think you deserve to look back on your life without a chorus of resounding voices saying 'I could've, but it's too late now.'"
She continued-
"There is a time for silence. There is a time waiting your turn. But if you know how you feel, and you so clearly know what you need to say, you'll know it… I don't think you should wait. I think you should speak now."
In that sense, "When Emma Falls in Love" matches the album's concept nicely when seen as a song about a friend writing a letter to a friend she greatly admires rather than merely a girl named Emma falling in and out of love.
Have a look at the tweet we have provided you below-
"when emma falls in love, i know that boy will never be the same" #SpeakNowTaylorsVersion pic.twitter.com/oSwWngF1ra

— c 💌 (@celestialswiftt) July 7, 2023
Yes, the song describes the ups and downs of Emma's relationships, but underneath it, all are sweet compliments about Emma, such as "she's the kind of book that you can't put down" and "she won't lose herself in love the way that I did, 'cause she'll call you out, she'll put you in your place."
Swift herself claims in the final lyric that she has gained knowledge through Emma's struggles and successes with love: "When Emma falls in love… I'm learning," she sings. Swift ends the chorus and the song by confessing "the truth": "Sometimes I wish I was her." This serves to emphasize further how much she admires her friend. We are still determining another example that better captures the spirit of Speak Now than something so pointed.
To keep up with our coverage of the world's most famous personalities, visit LeeDaily.com. If you have any further inquiries regarding this post, please feel free to get in touch with us. We're here to provide a helping hand.