'OutDaughtered' Stars Danielle and Adam Busby have spoken out about the particular parenting difficulties brought on by Danielle's struggle with an autoimmune disease.
When promoting the season 9 debut of OutDaughtered on Monday, July 10, Danielle, 39, told Us Weekly–
"She used to not be able to get upstairs without feeling like I was gonna pass out. That's just not a norm for me. I was always athletic and kind of fit and we've always taken care of ourselves. So for my body to go so down, it just was alarming."
Danielle became aware of a problem after giving birth to her and Adam's quintuplets, Ava, Olivia, Hazel, Riley, and Parker, in 2015. Blayke, the couple's 12-year-old daughter, is also a family member.
Danielle had previously struggled with infertility, originally attempting to conceive through IVF before Blayke arrived in 2011. She later chose Femara, a prescription that boosts fertility in women with polycystic ovarian syndrome (PCOS), which resulted in her first pregnancy.
Danielle went back on Femara when they decided to expand their family again, and she fell pregnant with the quintuplets.
Danielle said-
"After I had [them], my body never kind of recovered because it was nonstop movement. I was living a life of adrenaline for years. So when my body started to slow down and they were in school and kindergarten — and well, first grade really — my body wasn't used to this. And so I went into this shock."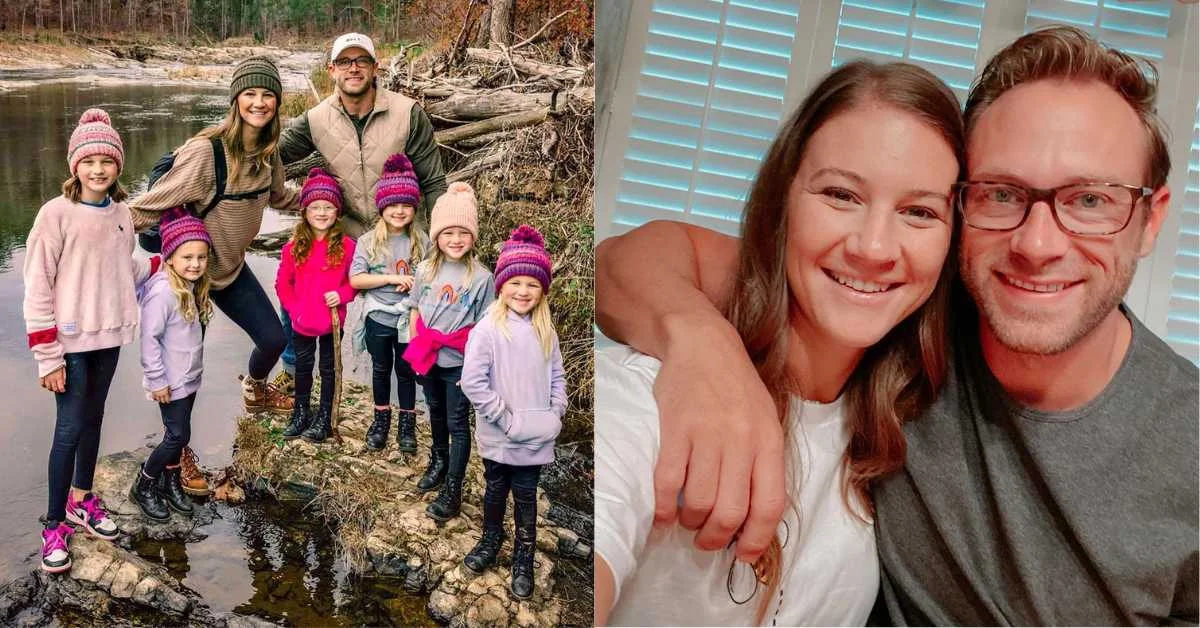 If you are interested in reading about the health of other celebrities. We have provided links to the following:
Due to Danielle's tense and inflamed muscles, her doctor "diagnosed" her with "migraines" and prescribed "fibromyalgia" treatment. However, Danielle said that her condition is still under discovery because she experiences both good and bad days.
She continued-
"It's hard sometimes to even explain what I'm feeling or how my body is reacting to something even in the view of Adam because he's like, 'You look fine, you [were] fine yesterday.' It's annoying, it's frustrating and there's days where I didn't do anything extreme or off-set or something and [I] just will get up and I can't move my hands and my feet and so … it's an up and down journey."
Adam, 41, revealed that while it is "definitely tough" to watch his wife battle her illness, he chooses to be "supportive" and make every effort to meet Danielle's demands.
He explained-
"That's [the] thing with an autoimmune disorder. You don't know what it is and you don't know when it's gonna flare up and there's all these, like, unknowns. Like, one day she could be perfectly fine or … all of a sudden the next day she can hardly get out of bed."
Despite her highs and lows, Danielle adamantly said that she hadn't experienced a migraine as of Monday in "probably six months."
OutDaughtered returns after a two-year absence, adding to the Busby family's joy. The family has been on the TLC show since its first season in 2016.
Adam explained his return to the reality show-
"We just picked up right where we left off. It felt like old times and it was cool just to see, like, the crew members that returned this past season, just because they're like family to us."
You can follow us on LeeDaily.com and read our other most recent posts to learn more about the health, illness, and other issues affecting other celebrities.