Jimmy Weldon, a jovial actor, kids TV host, and ventriloquist who began voicing the endangered duck Yakky Doodle in Hanna-Barbera cartoons in the early 1960s, has passed away. He was 99. Weldon was an emeritus chaplain at American Legion Post 43 in Hollywood when he passed away on Thursday in Paso Robles, California.
In New York, Los Angeles, and communities in the San Joaquin Valley, Weldon hosted TV shows for children while using the puppet Webster Webfoot, a duck he made in the 1940s. The Texan also made guest appearances on episodes of The Waltons, S.W.A.T., Dragnet, B.J. and the Bear, The Rockford Files, Dallas, Diff'rent Strokes, It's a Living, and Alfred Hitchcock Presents.
On regular episodes of The Yogi Bear Show in 1961–1962, Weldon provided the voice of Yakky Doodle, a yellow duckling with green wings who is constantly rescued out of danger by his best buddy, a protective bulldog named Chopper.
Ivy Laverne Shinn was born in Dale, Texas, on September 23, 1923, the youngest of three sons. His father had a Texaco convenience store. He met a man who did a fantastic Donald Duck impression while he was working as a paperboy, and after a lot of practice, he won a radio competition singing as the Disney icon.
Weldon worked with Gen. George Patton to liberate the Buchenwald concentration camp during World War II. He went to the Royal Academy of Dramatic Art in London after the service.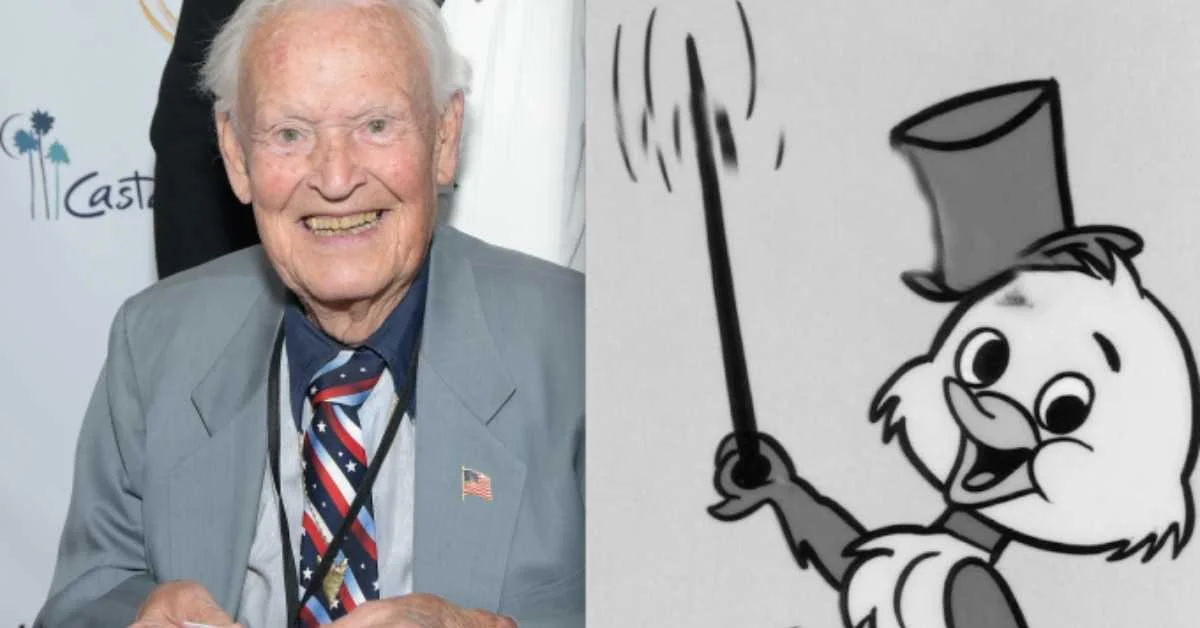 Weldon worked as a disc jockey and announcer for KWCO in Chickasha, Oklahoma, beginning in 1946. While spinning records, he would have conversations with Webster, a man who resembled Donald Duck. Many times, listeners would call in and beg to speak with his sidekick rather than him.
When he was allowed to host The Webster Webfoot Show at WFAA-TV in Dallas, he required a puppet to go with the duck voice. As a result, he finally became a very excellent ventriloquist. Then he and Webster made an appearance on NBC's Kate Smith's show.
You can also read about the other two famous celebrities who passed away recently:
Weldon arrived in Los Angeles with the assistance of singing cowboy Jimmy Wakely, and MCA signed him. Ralph Edwards hired him to anchor the Saturday morning NBC game show Funny Boners, a youngsters version of Edwards' Truth or Consequences after he aired a program for boys and girls on KLAC-TV (now KCOP).
Have a look at the tweet we have provided to you below-
Jimmy Weldon, Ventriloquist and Voice of the Cartoon Duck Yakky Doodle, Dies at 99 https://t.co/1JvoBMlRBR

— The Hollywood Reporter (@THR) July 11, 2023
Weldon recounted in a beautiful 2019 interview that Clarence Nash, the original voice of Donald Duck, was not happy to have Weldon in Los Angeles as a competition in those days.
Later, on Hi Mom on NBC's WRCA-TV (now WNBC) in New York City, Weldon, and Webster filled in for renowned ventriloquist Shari Lewis and her puppets. He also hosted children's programs in California in Fresno, Salinas, and Bakersfield. He then went back to voice numerous other characters for Hanna-Barbera in the 1980s.
A more recent speech by the patriotic Weldon had as its goal "to instill in American youth a sense of civic, nonpartisan pride and a better understanding of our common heritage." In addition to consistently performing I Am the Flag, an homage to Old Glory, he also released his autobiography, Go Get 'Em Tiger: Becoming the Person You Want to Be, in 2019.
Weldon married Englishwoman Muriel Jones from 1947 until her death in 1988. If you want to read out more details relating to Jimmy Weldon you can tell us in the comment section. To read more articles like this you can join us on our Twitter account.