Fans have been wondering why Taylor Swift and Taylor Lautner broke up since their relationship ended. Taylor Swift, a singer-songwriter who has won a Grammy, and Taylor Lautner, an actor best known for his part in the Twilight series, got a lot of attention for their high-profile relationship.
But their love story ended quickly, leaving many people wondering what happened. Even though they haven't said much about why they broke up, rumors and theories have been going around. As fans continue to think about it, the real reason why the two Taylors broke up is still a source of wonder and guesswork.
Why Did Taylor Swift and Taylor Lautner Break Up?
Swift made the decision to end her relationship with Taylor Lautner because she could not give it the same level of dedication that the actor could. They came to the conclusion that their friendship was best for them. 2009 saw the beginning of Lautner and Swift's relationship, which they decided to end in December.
Distractify shared a post on Twitter:
Inside Scoop on Why Taylor Swift and Taylor Lautner Broke Up https://t.co/11RBNhAf5z

— Distractify (@Distractify) July 11, 2023
Swift has frequently highlighted how Lautner has been a motivating figure in her life. Back in December, the singer's album was also influenced by their romance. "He liked her more than she liked him. He went everywhere he could to see her, but she didn't travel much to see him,", a source told Us Weekly at the time. "They decided that they were better off as friends."
She continued,
"I'm 33 years old, I don't care about anything that happened to me when I was 19 except the songs I wrote and the memories we made together. So what I'm trying to tell you is that I am not putting this album out so you should feel the need to defend me on the internet against someone you think I wrote a song about 14 million years ago when I was 19."
Swifties are prepared to consider John Mayer and the harm he has caused to their favorite musician, even if Lautner seems to avoid all of this thanks to his upbeat personality. You can also explore the connection between Taylor Swift and John Mayer here.
Taylor Swift Wrote a Song About Taylor Lautner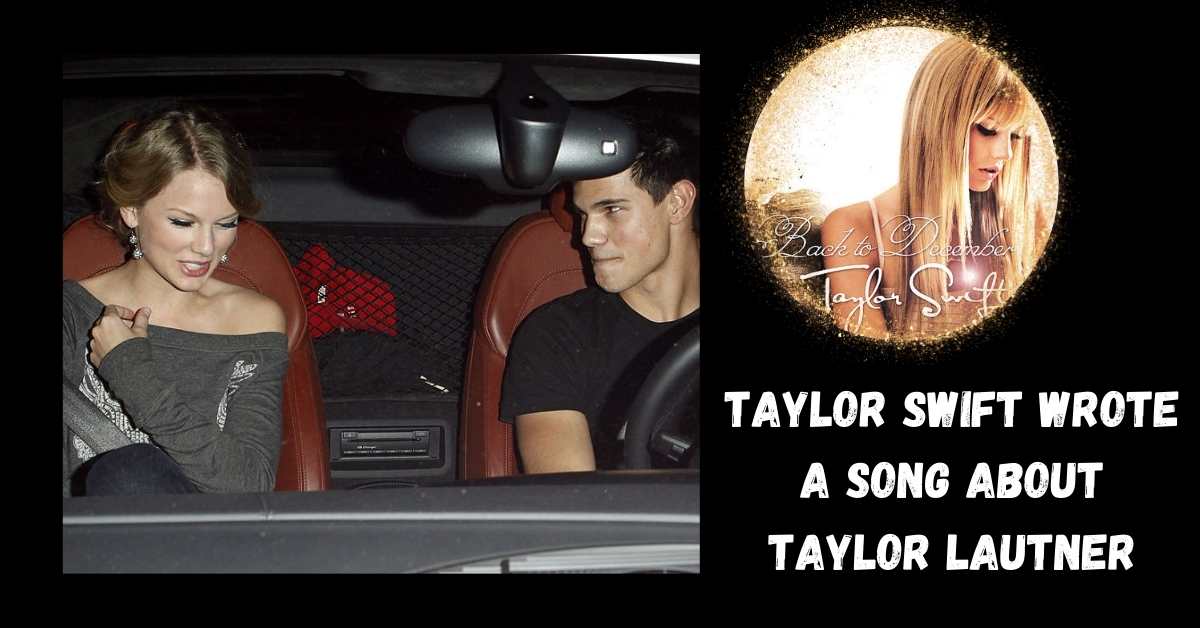 She addressed this in the song "Back to December" and even explained to USA Today why she penned those particular words, so apparently the leader of the Swifties felt bad and seemed to confirm that these accusations were accurate.
"Nearly word for word. I don't want to hurt anybody, so I needed to write a song and have a talk about it. When the song was released, Swift told USA Today, "You've got to make things better if you mistakenly do that.
The successful singer-songwriter added to MTV News, "I've never felt the need to apologize in a song before. But in the last two years, I've experienced a lot – a lot of different kinds of learning lessons. And sometimes you learn a lesson too late and at that point, you need to apologize because you were careless."