Hayley Atwell finally put an end to the reports that she and her "Mission: Impossible" co-star Tom Cruise were dating, which had been going on for years.
The actress told the "Independent" on Saturday that she thinks of him and director Chris McQuarrie as "sort of two uncles" and not as a romantic interest.
Atwell, who is 41 years old, said over the weekend that the "weird [romance] rumors" made her feel "dirty" and "grubby."
She explained, "It's not what I'm about. … Why are things being assumed or projected onto me about my relationship with my work colleague and boss?"
Atwell, who got engaged to composer Ned Wolfgang Kelly in April, called the reports "upsetting" and "invasive" because "it's involving people in my actual life, my personal life, who have to be on the receiving end of that."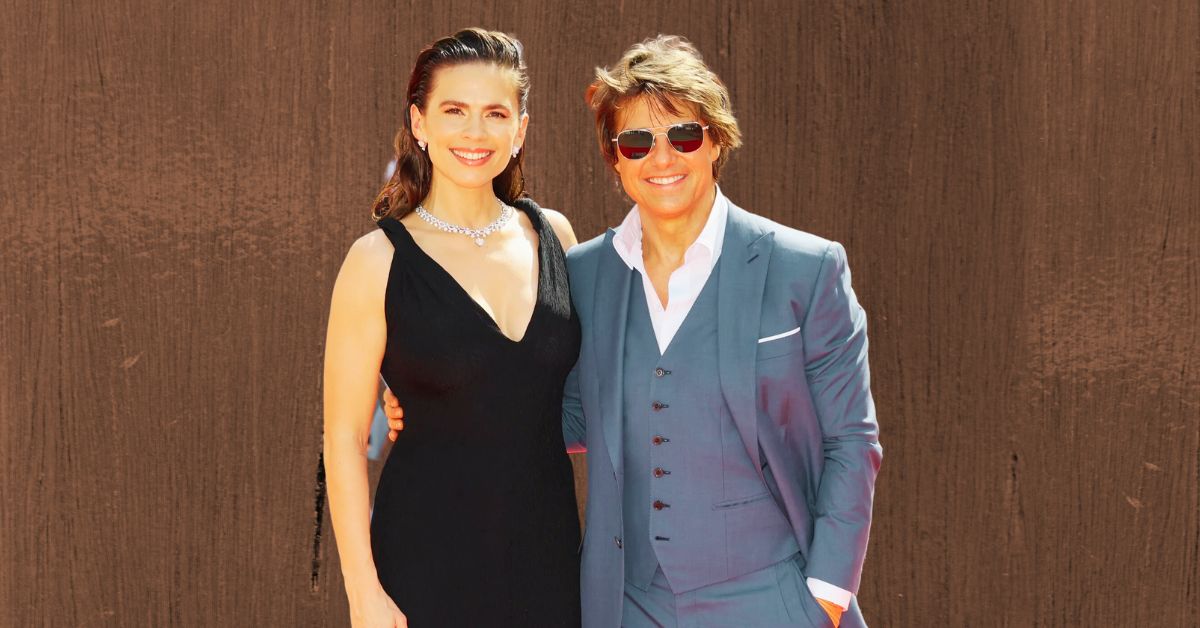 The "Agent Carter" star was lucky that she turned to Cruise, who told her to ignore the news.
"When I've talked to him about it, he'd be like, 'You know exactly who you are. You know what you're about. And that is the only thing that matters. It doesn't matter what people think of you, if you are in integrity with yourself, if you know what your value system is,'" Atwell recalled.
These Articles Have Made a Lot of Noise Recently:
She and the 61-year-old actor first sparked dating rumors in late 2020, when a source told The Sun that they "hit it off from day one" while shooting "Mission: Impossible — Dead Reckoning Part One."
Even though there was talk about them, they kept a low profile. However, when they went to the Wimbledon finals together in July of the next year, it made people talk about them again.
As they pushed "Mission: Impossible Dead Reckoning Part Two" over the last few months, rumors started up again.
Atwell told Entertainment Tonight in June that the "Top Gun" actor surprised her grandma with a ride in a helicopter on Christmas Eve and a tour of London.
"I didn't tell her it was coming because I knew she wouldn't—there's no way she would get in a helicopter," she told the outlet last month.
Mission: Impossible' star Hayley Atwell addresses Tom Cruise dating rumors:
'Mission: Impossible' star Hayley Atwell addresses Tom Cruise dating rumors https://t.co/hzq7PuDUkI

— Page Six (@PageSix) July 10, 2023
Atwell said that her grandmother had the "most wonderful time" with the "charming" and "kind" Cruise.
Atwell got engaged on an April trip to Venice two months before. Cruise, for his part, has recently sparked reports that he is dating Shakira.
In May, the "Rain Man" star was seen hanging out with the "Hips Don't Lie" singer at the Formula 1 Grand Prix in Miami. At the time, a source told Page Six that Cruise was "extremely interested in pursuing her."
Cruise and his ex-wife Katie Holmes, to whom he was married from 2006 to 2012, have a 17-year-old daughter named Suri. While he was married to Nicole Kidman, he also took in her daughter Isabella, now 30, and son Connor, now 28.
Follow us on Twitter for more updates and stories like Hayley Atwell addressing the dating rumors with her "Mission: Impossible" co-star Tom Cruise.