We adore a mysteriously versatile pop diva. Lana Del Rey checked another box on Thursday, July 20, when she was spotted working a shift (in uniform) at a Waffle House in Alabama.
The New York-born singer/songwriter has been spotted in many Alabama communities this week, including Florence, where she was spotted inside a renowned restaurant chain, pleasing fans with pictures and good vibes.
Karina Cisneros Juarez, a Muscle Shoals resident, met Del Rey and even took a photo with her. "To say I am ecstatic is an understatement!!!" Juarez announced on her Facebook page. "I have been a huuuge fan of Lana Del Rey for over a decade, so meeting her today was truly insane."
Del Rey even signed a copy of her upcoming book "Violet Bent Backwards Over the Grass."
"She was there, wearing a uniform and everything," Juarez told AL.com. "It was a bit surreal. I just told her how much I loved her music and her work in general. She was super lovely, and incredibly nice."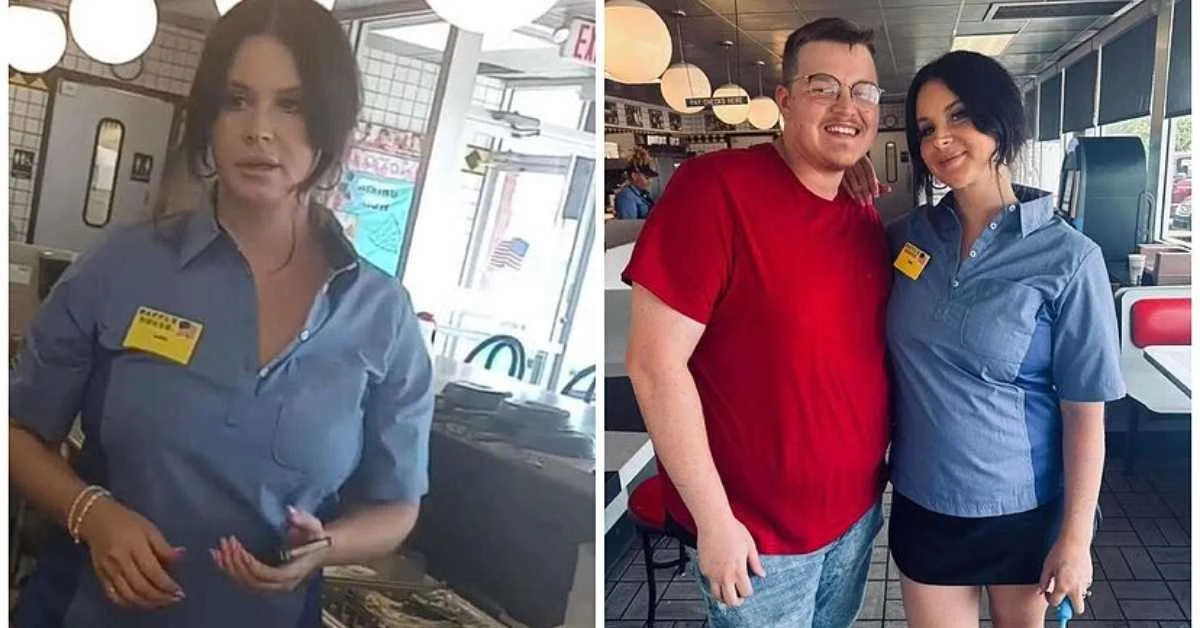 "Casual day in Florence meeting Lana Del Rey," fan Macy Ladner wrote on Facebook, besides a photo of herself inside the restaurant with Del Rey.
You can check more about Lana Del Rey in our previous articles given below:
"It was great! She was so down to earth and real with us," Ladner said. "Talked with me and my friend about our jobs as teachers, about how she's working on a new recording."
A Twitter user named @honeymounz also posted photographs and video of Del Rey working behind the Waffle House counter, refilling a cup of coffee and serving a client. They even included a close-up of the singer's nametag, which reads "LANA."
She's so unserious 😭 pic.twitter.com/rtTjUKeF59

— honeymoun (@honeymounz) July 20, 2023
On Tuesday night, July 18, Del Rey was also seen signing makeup artist Savana Vinson's left arm on North Court Street in downtown Florence, Alabama. Vinson posted a video and other cool photographs from her brief interaction with Del Rey, who appeared poised and smiling in images shared by Vinson and other fans.
Her singles include "Summertime Sadness" (almost 1 billion Spotify streams), "Video Games" (over 700 million streams), "West Coast" (about 500 million streams), and many others. Her career includes her self-titled debut, "Born to Die" in 2012, "Ultraiolence" in 2014, and "Blue Banisters" in 2021. Del Rey has almost 14 million YouTube subscribers, 11 million Facebook fans, and 5 million Instagram followers. She is also nominated for six Grammys.