If you're a fan of America's Got Talent, you may have come across the sensational trio known as Chapel Hart. Comprising three talented women – Danica Hart, Trea Swindle, and Devynn Hart – Chapel Hart took the stage by storm with their remarkable performances and impressive vocals.
Although they didn't take home the top prize on the show, they won the hearts of thousands of fans and received high praise from music legend Dolly Parton.
Chapel Hart Net Worth
Chapel Hart's estimated net worth is around $100,000. However, details about their individual assets and salaries remain undisclosed, leaving the actual figure open to speculation.
Despite the lack of specific financial information, it's evident that Chapel Hart's rising popularity and successful music releases have contributed to their growing net worth.
As they continue to make waves in the music industry and connect with their fans, Chapel Hart's financial success is expected to soar in the coming years.
Early Life and Musical Journey
Chapel Hart's roots lie in Mississippi, where the three members – sisters Danica and Devynn, along with their cousin Trea – grew up in a large family with 108 grandchildren.
Their shared passion for music began at a young age in their hometown of Poplarville. Inspired by their community, they named their band after a special place in their lives – Harts Chapel.
The trio's musical journey started with a music video for a song called "Country Paradise," written by Trea. This headstart laid the foundation for their future success.
Initially, Danica and Trea formed a duo and performed cover songs in New Orleans. Later, Devynn joined the group, completing the trio we know today.
Last chance to catch your FAAAVORITE trio this month!!! 💥💫 Gas up the car or book your flights and come hangout!!! #mississippi #tennessee #chapelhart
View this post on Instagram
America's Got Talent Journey
Although Chapel Hart had been pursuing music for a while, their big break came when they auditioned for America's Got Talent. Their debut performance on the show, where they sang their original song "You Can Have Him, Jolene," was nothing short of iconic.
The judges were so impressed that they awarded the trio the Golden Buzzer, automatically qualifying them for the competition rounds.
This milestone performance earned them significant recognition. Their album "The Girls Are Back in Town" topped the iTunes charts, and music legend Dolly Parton personally praised their performance on Twitter. Chapel Hart's journey on the show was historic, but they eventually faced elimination in the season finale.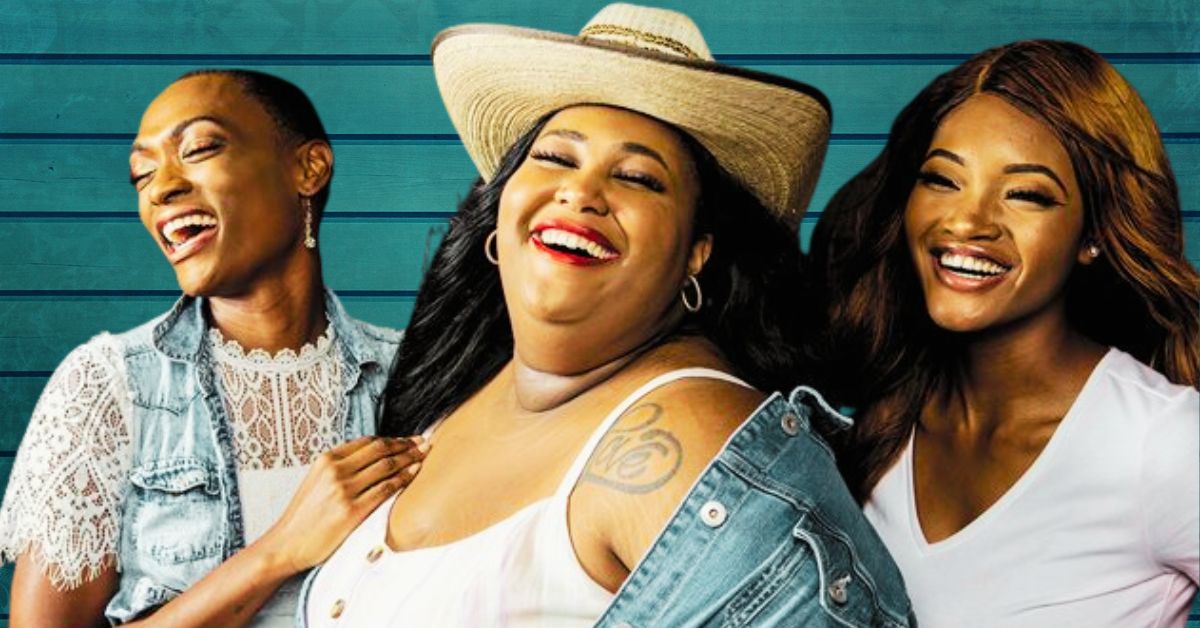 Check out the net worth of these famous personalities:
Musical Career
Chapel Hart's musical career was already on an upward trajectory before America's Got Talent. They started as a cover band and later transitioned to creating their own original songs. In 2016, under the name "Hyperphlyy," Trea and Danica released their first album, "Made for Me." A few years later, Devynn joined the duo, and they released their second album, "Out the Mud."
The trio eventually rebranded as Chapel Hart and collaborated with record producer Jeff Glixman. With Glixman becoming their manager, they released their first single, "Jesus & Alcohol," in 2020. This was followed by the single "I Will Follow" in 2021, and they released the full album "The Girls Are Back in Town" in the same year.
Their unique music style earned them recognition as an up-and-coming female country band by CMT for their country music initiative, "Next Women of Country."
Follow our twitter account for all the latest news, right at your fingertips!