Rocky Wirtz, a well-known American businessman, was the principal owner and chairman of the Chicago Blackhawks, a professional ice hockey team in the NHL.
He also served as the president of the team's parent company, the Wirtz Corporation, based in Chicago. Rocky took over ownership of the team from his father, Bill, after his father's death in 2007.
Under Rocky's leadership, the Chicago Blackhawks had great success, making it to the playoffs 10 times and reaching five Western Conference Finals.
The team won three Stanley Cup titles during his time as owner, bringing the prestigious Cup to Chicago in 2010, 2013, and 2015.
Unfortunately, Rocky Wirtz passed away at the age of 70 on Tuesday, July 25, 2023, at NorthShore Evanston Hospital in Evanston, Illinois.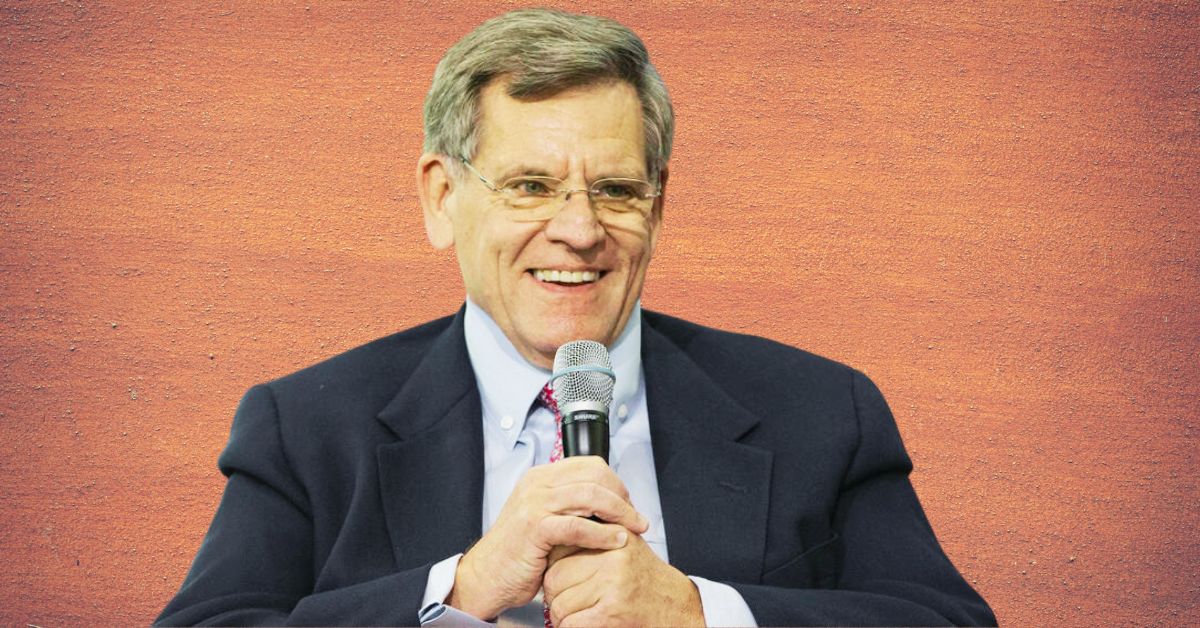 New Content Revealing the Causes of Death:
Rocky Wirtz Cause of Death
Rocky Wirtz, who was 70 years old, passed away on Tuesday, July 25, 2023, at NorthShore Evanston Hospital in Evanston, Illinois. The exact cause of his death has not been revealed to the public yet.
His son, Danny Wirtz, who is the CEO of the Blackhawks, expressed the family's grief and shared that Rocky was not only a dedicated businessman but also a loving father, husband, brother, uncle, and grandfather to six grandchildren.
"Our hearts are very heavy today. Our dad was a passionate businessman committed to making Chicago a great place to live, work and visit, but his true love was for his family and close friends."
"He was a loving father, a devoted husband to Marilyn, a brother, a nephew, an uncle and a doting grandfather to his six remarkable grandchildren. His passing leaves a huge hole in the hearts of many and we will miss him terribly"
Rocky Wirtz's sudden death has sent shock waves through the sports world. Gary Bettman, the commissioner of the NHL, was very sad about Wirtz's death. He praised his commitment to his family, the Blackhawks, and his business successes.
A statement from Danny Wirtz, Blackhawks CEO and son of Rocky Wirtz. pic.twitter.com/6klkrpc0NV

— Chicago Blackhawks (@NHLBlackhawks) July 26, 2023
Heartfelt Tribute to Rocky Wirtz
Bettman said in a statement, "The National Hockey League family is deeply saddened by the sudden passing of W. Rockwell 'Rocky' Wirtz," "Devoted to family and the Chicago Blackhawks, Rocky was a native son of Chicago and an accomplished businessman. Rocky took over control of the Blackhawks in 2007 and almost immediately restored the passion and following of this storied, Original Six franchise."
Under his guidance, the Blackhawks made a comeback and won three Stanley Cups, which made Chicago fans love him.
Colleagues and friends, such as Jerry Reinsdorf, Chairman of the Chicago Bulls and White Sox, George McCaskey, Chairman of the Chicago Bears, and Tom Ricketts, Chairman of the Chicago Cubs, all praised Wirtz's great work and generosity.
"Everyone liked Rocky," Reinsdorf said. "He was smart, passionate, generous, personable and friendly. He cared deeply about the Blackhawks, the people who worked for the team and at the United Center, Blackhawks fans and the city of Chicago."
Governor JB Pritzker and Mayor Brandon Johnson both said he was a real champion and a giant in Illinois.