Brianna Chickenfry, a rising social media star known for her witty humor and engaging content, has captivated the hearts of millions. As fans and followers continue to delve into the personal lives of their favorite influencers, one question that remains on everyone's lips is: Who is Brianna Chickenfry dating?
In this article, we'll explore the intriguing world of Brianna's love life, diving into what we know and uncovering the mysteries surrounding her romantic relationships.
Who is Brianna Chicken Fry?
Brianna Chickenfry, whose real name is Brianna LaPaglia, is a social media influencer known for her presence on TikTok. Originally from Massachusetts, she quickly gained fame on TikTok through her humorous and relatable videos. Her content often revolves around topics like dating, going out, and dealing with hangovers.
What sets her apart is her "hangover videos," where she humorously portrays herself in different situations after a night out. These videos resonated with viewers and helped her gain a large following.
Brianna Chickenfry Instagram Post:
View this post on Instagram
Brianna's talent and unique style caught the attention of Barstool Sports, a digital media company, who offered her an internship and later a full-time job. She launched her own podcast called "PlanBri Uncut," where she candidly shares her experiences and insights on life in her early 20s, including stories about partying and relationships.
Before her success on social media and with Barstool Sports, Brianna was a college student majoring in public health. However, she decided to drop out in September 2020 to focus on her social media career and opportunities with Barstool Sports.
Brianna Chickenfry's journey from a college student creating TikTok videos to becoming a social media star and a full-time employee at Barstool Sports showcases the influence of platforms like TikTok in shaping careers in the digital media industry.
Her relatable and funny content continues to entertain and engage audiences, and she remains a prominent presence in the social media space.
| | |
| --- | --- |
| Full Name | Brianna LaPaglia |
| Social Media Presence | TikTok star with engaging and humorous content |
| Notable Content | "Hangover videos" resonating with viewers |
| Career Milestones | Internship and full-time job with Barstool Sports |
| Podcast | Host of "PlanBri Uncut," candidly sharing her experiences and insights |
| Education Background | Dropped out of college to focus on social media career |
| Current Dating Status | No specific information, rumors of a relationship with Joey, but unconfirmed |
| Past Relationship | Romantically involved with Nik Pelligrino in 2018, but broke up after a few months |
Who is Brianna Chicken Fry Current Dating?
As of now, there is no specific information about Brianna Chickenfry's current dating status. However, there have been some rumors that she might have been in a relationship with a boy named Joey in early 2023, although Brianna herself has not confirmed this.
In the past, Brianna was romantically involved with Nik Pelligrino, an ex-basketball player, in 2018. They started dating after being friends, but unfortunately, their relationship didn't last long, and they broke up after just a few months.
Brianna openly discussed their breakup on her podcast, where she shared that they tried to work things out, but it didn't succeed. Since her split with Nik, Brianna has been single and has chosen to focus on her career as a social media influencer and content creator.
She has been delighting her fans with funny and relatable videos on TikTok, where she has gained a lot of popularity. Her entertaining content has helped her become a prominent figure in the digital media world.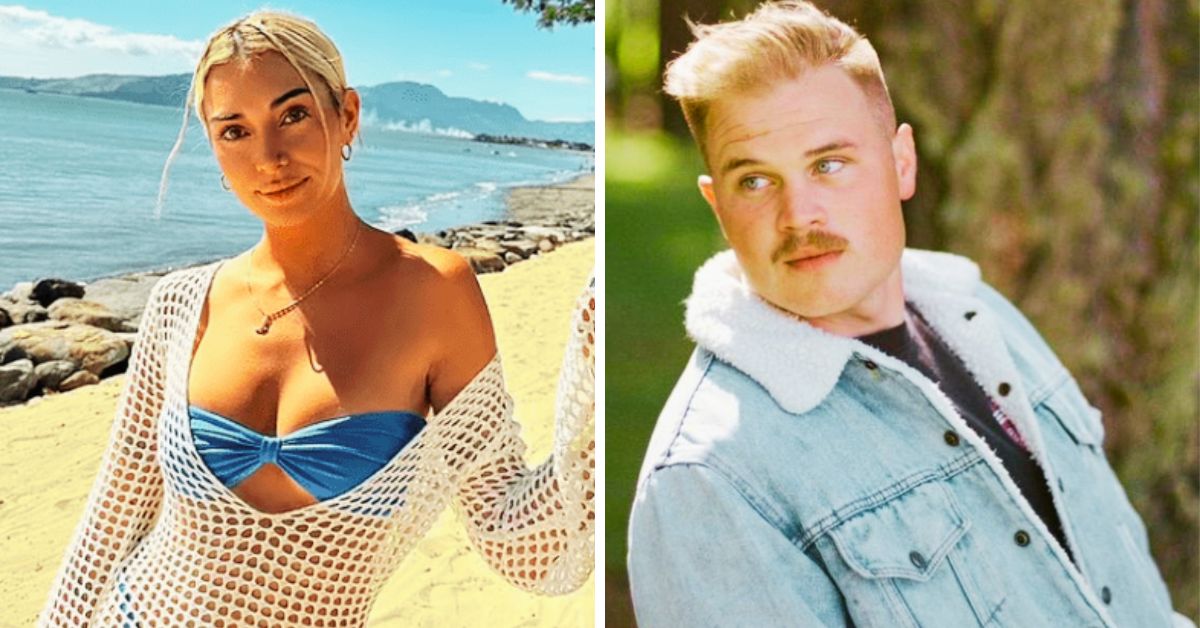 Check out the latest article on Celebrities Dating below:
Brianna Chickenfry's TikTok Journey and Rise to Fame
Brianna Chickenfry became a social media sensation, especially on TikTok, thanks to her incredible content and appealing looks. In March 2019, she started sharing lip-sync and funny videos on TikTok, and it didn't take long for her videos to go viral, catapulting her to fame.
Her popularity caught the attention of Barstool Sports, a media company focused on sports and pop culture, which offered her an internship. With her rising fanbase and engaging content, Brianna eventually became a permanent employee at the company.
Her fame skyrocketed even more when she began sharing videos of herself dealing with hangovers while offering tips on friendships, relationships, partying, and other aspects of life. Her massive following on TikTok led to increased popularity on other social media platforms like Instagram and Twitter.
Brianna's growing fan base also opened doors for her to host her own podcast called "PlanBri Uncut," where she shares her thoughts and personal journey. Her podcast success led to appearances on other podcasts like 'Because We Got High' and 'BFFS podcasts,' further expanding her reach.
Moreover, Brianna took on the role of a blog writer for Barstool Sports, adding to her versatility as a content creator. With the help of these associations, she even launched her own merchandise, which has become hugely popular among her dedicated fans.
Overall, Brianna Chickenfry's TikTok journey has been nothing short of remarkable, taking her from a regular user to a social media star with a thriving career in the digital media industry.
Her engaging content and relatable persona continue to charm audiences across various platforms, solidifying her status as a prominent figure in the online community.
Follow us on Twitter for more updates on Brianna Chickenfry and other celebrities!