Meet Justin Sane's beautiful wife, who loves him very much. She stands by Justin's side as a constant source of support and strength. Her heart is as kind as her soul is lively.
She charms everyone she meets with her friendliness and kindness. She is a strong supporter of social justice and equality, which goes well with Justin's interests and goals.
They work together to make the world a better place, so they make a strong team. Her unwavering commitment to their shared goal makes her an inspiration to everyone and shows what love and teamwork are all about.
Justin Sane Wife
Dana W.N. Sane is married to Justin Sane. Singer Justin Sane hails from the United States. On February 21, 1973, he entered this world in Pittsburgh, Pennsylvania, in the United States.
Real Name:
Justin Cathal Geever
Profession:
American Singer
Birth Place:
Pittsburgh, Pennsylvania, United States
Date Of Birth:
21 February 1973
Age:
50 years old
Height:
In Centimeter – 183 cm
In Feet and Inches – 6'0"
Weight:
In Kilograms – 96 Kg
In Pounds – 216 lbs
Wife Name:
Dana W.N. Sane
Justin Sane Biography
Justin Sane is an American musician, singer, songwriter, and activist whose real name is Justin Cathal Geever. He was born in Pittsburgh, Pennsylvania, on February 21, 1973.
Justin Sane has been at the forefront of the politically charged punk rock band Anti-Flag's forceful and socially conscious songs as a co-founder, lead vocalist, and guitarist. He founded Anti-Flag in 1988 with other band members, and the group rapidly became well-known for their upbeat live performances and thought-provoking lyrics that tackle topics like war, corporate greed, and social injustice.
Justin Sane has been a fervent supporter of numerous causes throughout his time with Anti-Flag, using music as a tool to further activism and constructive change. His lyrics frequently address significant social and political issues, which resonates with people who value his message of resistance and unification.
Beyond his musical accomplishments, Justin Sane is an active member of the community and an activist. He has openly backed the anti-war, pro-animal rights, and human rights causes, using his platform to inspire others to stand up for what they believe in.
Justin Sane's influence as a performer and activist has gone much beyond the stage. As a musician and a social justice activist, he has gained respect and appreciation for his commitment to using music as a platform for action and advocacy. Justin Sane continues to motivate people to work toward a more fair and just world through his art and deeds.
Here you can also check more celebrities' marriage information:
Justin Sane Career
With buddy Pat Thetic, Sane founded Anti-Flag in 1988. Die for the Government, their debut album was released in 1996. Due to interpersonal conflicts, Andy Flag departed the band later that year.
In 1997 and 1998, the band went through a number of lineup changes before settling on a permanent lineup that included Sane as the lead guitarist and vocalist, Thetic as the drummer, Chris Head as the guitarist and backup vocalist, and Chris "#2" Barker as the bassist and second vocalist.
The group's second album, Their System Doesn't Work For You, was released in 1998. Anti-Flag established their own record label, A-F Records, in 1999 and put out their third album, A New Kind of Army.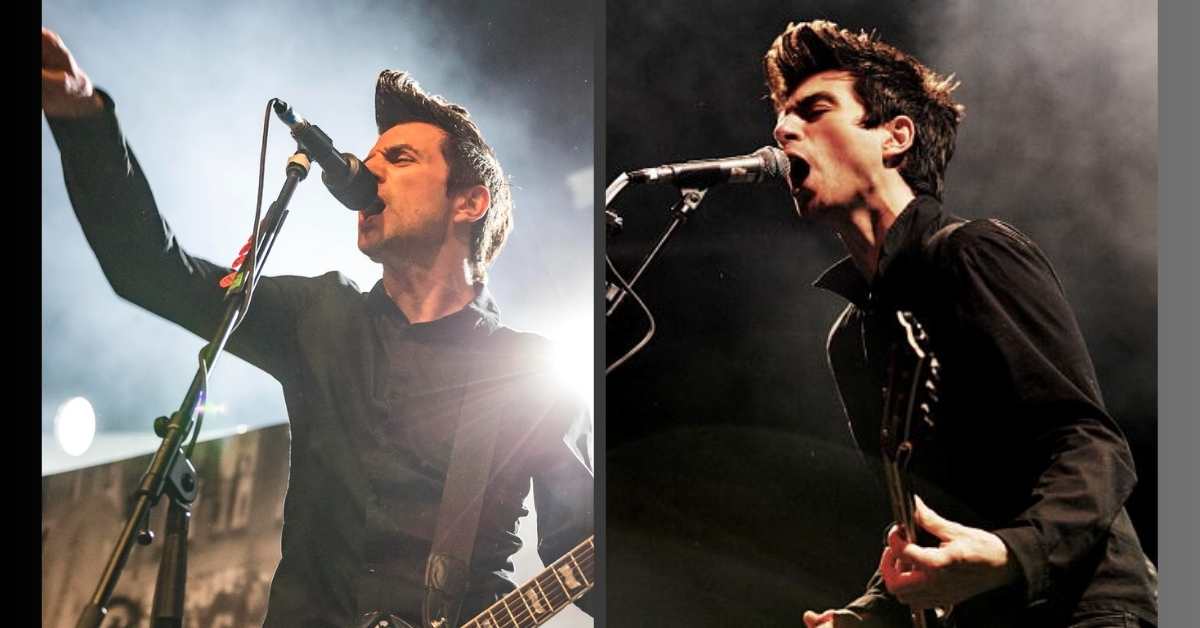 Following conversations with "Fat Mike" Burkett, the label's proprietor, they agreed to join Fat Wreck Chords in 2001. Underground Network was the first album the group released after switching to Fat Wreck Chords.
Early in 2002, Mobilize—a recording made soon after the September 11 attacks—was made available. Seven months later, Anti-Flag and Bouncing Souls released a split CD. The Terror State, which was created by Rage Against the Machine's Tom Morello, was published in 2003.
Death of a Nation, the debut DVD from Anti-Flag, was released in 2004. On the DVD are live performances, three music videos, a band interview, tour behind-the-scenes material, and three montages that the band put together.
For Blood and Empire by Anti-Flag was published by RCA Records in 2006. In 2008, The Bright Lights of America was published. Sane relocated to East End, London, in May 2008, however, he later went back to Pittsburgh.
Sane shattered his collar bone after he awkwardly fell in the audience during a concert at the LCR in Norwich on March 4, 2009, in an attempt to break up a fight that had broken out.
Due to this, Anti-Flag decided to postpone both their scheduled European headline tour and the remaining leg of their tour with Rise Against. On the 2009 Rise Against/Anti-Flag/Flobots UK tour, a 2-track split record with Rise Against was initially given out with any merchandise purchase.
Sane denied the allegations and labeled them "categorically false" in a message posted on his newly activated personal Instagram account on July 26.
Sane also provided an explanation for why he had waited so long to make a response, saying he needed time to "absorb the initial shock." His Anti-Flag bandmates announced their decision to break up in a separate statement.