DeMarcus Ware, a really famous football player, got a special honor on Saturday. He became a part of the Pro Football Hall of Fame. He was joined by other great players like Ronde Barber, Don Coryell, Chuck Howley, Joe Klecko, Darrelle Revis, Ken Riley, Joe Thomas, and Zack Thomas in a special event in Ohio.
Even though Ware is now in the Hall of Fame, people are interested in knowing more about his life outside of football, like his ex-wife Taniqua Smith.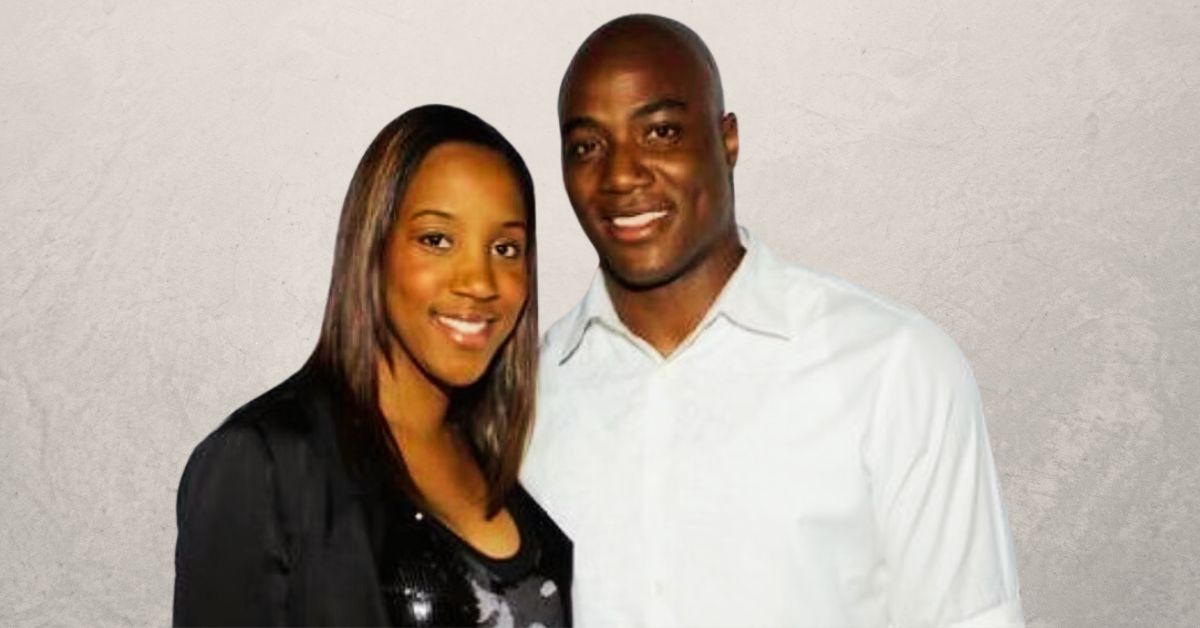 Check out the the ex wife of these famous personalities:
Who is DeMarcus Ware Ex Wife, Taniqua Smith?
Taniqua Smith is  DeMarcus Ware Ex wife. Taniqua was born on August 8, 1981. She met DeMarcus when they both went to Auburn High School in Alabama. They got to know each other and started dating.
Taniqua worked at a deli and would secretly give DeMarcus snacks like cookies, Snickers chocolates, and sandwiches to help him stay strong for his football career.
They got married in a courthouse in Alabama in March 2005, just before DeMarcus was chosen by the Dallas Cowboys in the NFL draft. Taniqua joined the Air Force after finishing school.
They faced some tough times trying to have children. They had a miscarriage in 2006 and lost their son Omar soon after birth.
They tried again, but in 2008, they learned that their third baby had passed away before being born. In 2008, they adopted a girl named Marley. Then, in 2010, they became parents to their son DeMarcus Jr.
However, DeMarcus and Taniqua got divorced in 2012 after being married for seven years. They still get along well for the sake of their kids.
Who is DeMarcus Ware's Current wife?
DeMarcus Ware's current wife is Angela Ware. After his divorce from his previous marriage, DeMarcus found love once again and tied the knot with Angela. Their union has brought a new chapter of happiness to his life, and they have since welcomed a son named Michael.
Angela stands as a supportive partner by his side, embracing the joys and challenges that life brings, as DeMarcus continues to make his mark in both his personal life and his enduring legacy in the world of professional sports.
DeMarcus got married again in April 2021 and now has a son named Michael with his new wife Angela.
DeMarcus with his wife Angela and children
View this post on Instagram
DeMarcus Ware's Impactful Years in the NFL
DeMarcus Ware was a really good football player in the NFL. He played for the Dallas Cowboys and then the Denver Broncos. In his 12 years playing, he did a lot of great things.
He made 654 tackles, which means he stopped the other team from moving forward. He also got 138.5 sacks, which means he tackled the quarterback behind the line. He caused 35 forced fumbles and caught three interceptions.
He was chosen for the Pro Bowl nine times, which is like a special game for the best players. He was also in the All-Pro First-Team four times, which means he was one of the very best in the league. He even won a Super Bowl with the Broncos in 2016, which is a huge championship game.
Stay up-to-date with all the latest celebrity news by following us on Twitter!