Rebel Wilson was hurt when a fake gun was used to hit her on a movie set. Wilson, who is 43 years old, wrote about the "stunt accident" that left her with stitches in her nose on social media.
"I've actually been healing, quite amazing. The stitches have dissolved out from my on-set accident last week," Wilson wrote on her Instagram Story.
Rebel Wilson's On-Set Accident
The Australian actress said that she hurt herself while shooting "Bride Hard," an independent movie, in Savannah, Georgia.
"I got hit in the face with the butt of a gun. It was a complete accident and such a shock," Wilson continued. "Luckily, I'm healing very well, so I wanted to say thank you for everybody's well-wishes. I hopefully will be totally fine."
Rebel Wilson Suffers "Stunt Accident" Amid Filming 'Bride Hard' & Requires Stitches https://t.co/IElfzcDLO9

— Deadline Hollywood (@DEADLINE) August 6, 2023
Wilson said it was "really fun" to be in an action movie, but she also said, "It can be a bit dangerous at times." The new mom of one showed her 11.3 million Instagram fans a close-up of her bloody and bruised nose after getting stitches.
These articles have been making headlines:
After the Hollywood writers' strike, the "Pitch Perfect" singer posted a video update. Wilson can keep working even though there is a strike, because the people making "Bride Hard" came to an interim deal and the movie is independently made.
After she played "Fat Amy" in the "Pitch Perfect" movies, the actor from "Senior Year" became well-known.
Even though she was successful, she had trouble with the part. At the time, she said that her "Pitch Perfect" contract didn't let her lose or gain "more than 10 pounds."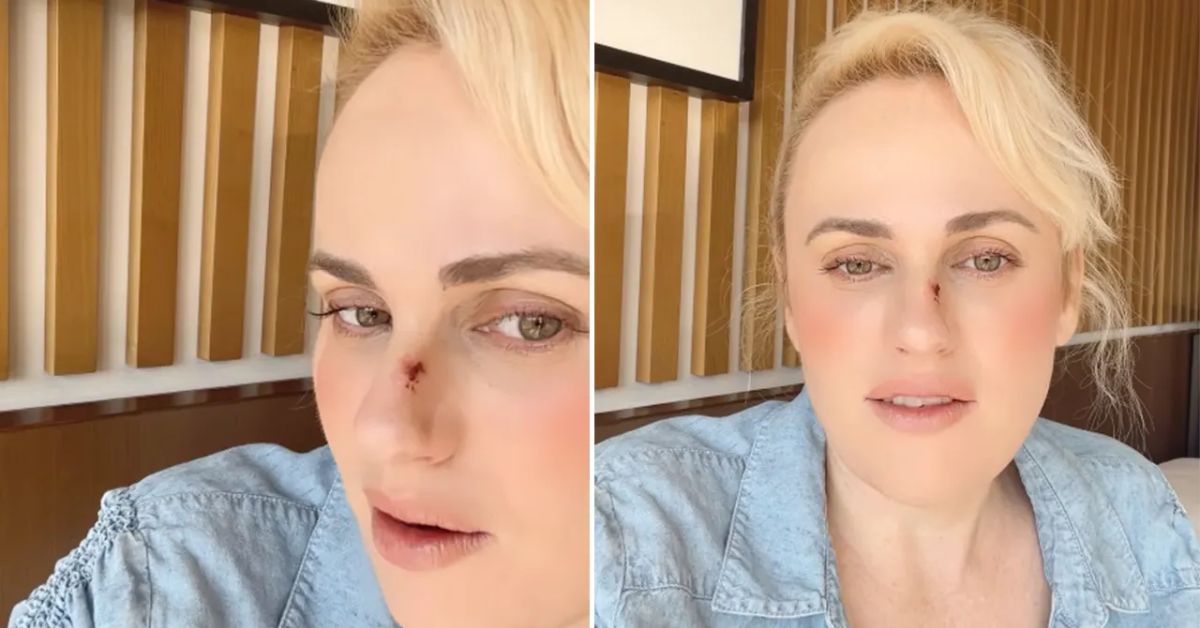 She talked about losing weight in February on the "Call Her Daddy" show. "I did wait until 'Pitch Perfect' seemed like it was over," she said.
"I couldn't lose a massive amount of weight because I was in the contracts for that movie. You can't lose, I think it was not more than 10 pounds or gain more than 10 pounds, you kind of have to stay at the weight. It's in your contract."
Wilson's character in the movie, "Fat Amy," gave herself the name, and Wilson said it was always in the plot. The actress said she didn't take offense at the character and that she loved playing her "because she is just so confident and ballsy."
Wilson told the truth about her health journey, which began in 2020, and how she lost 80 pounds at the time. In November 2022, daughter Royce was born to her through a surrogate. Her partner is Ramona Agruma. In February 2023, the two of them revealed that they were getting married.
Stay tuned for more updates on Rebel Wilson and other celebrity news by following us on Twitter.