Harry Styles looks to be seeing actress Taylor Russell after splitting from ex Olivia Wilde. The couple emerged to confirm their relationship with a public appearance at the premiere of her play, "The Effect," at London's National Theatre in August 2023.
The couple was seen smiling and making fun together, and they even appeared to be holding hands. Here is all the information you need to know about the person who won Styles' heart.
Who is Taylor Russell?
Taylor Russell McKenzie was born on July 18, 1994, and is an award-winning actress. She was born in the Deep Cove neighborhood of North Vancouver, British Columbia.
She was, however, reared across Canada, from Vancouver to Toronto to Montreal. Russell was born to a white mother and a Jamaican father, although she was reared primarily by her mother's side of the family.
Taylor has two siblings: Mason, a brother, and Zyan, a sister. She intended to be a ballet dancer as a child, then a painter, before settling on a career in acting.
Taylor made her acting debut in the CW's Emily Owens M.D. in 2012. She has appeared in several films over the course of her career, including Escape Room, Waves, and Hot Air.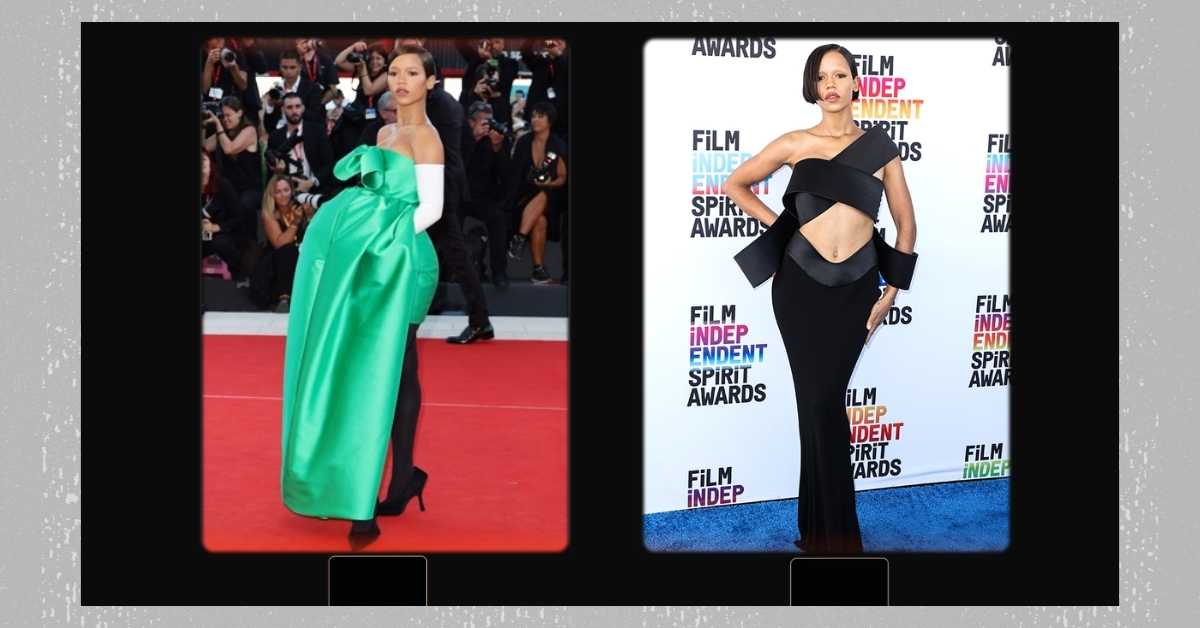 Taylor had a recurring role as Judy Robinson on Netflix's Lost in Space from 2018 to 2021. The actress from Escape Room gets her first directing credit for the documentary short The Heart Still Hums in 2020.  Taylor co-starred with Timothée Chalamet in the romantic horror thriller Bones and All in 2022.
Russell is an actress best known for her roles in indie films such as "Waves" and "Bones and All." She recently walked away from the film set and onto the stage to play Connie in a UK production of "The Effect."
You can also take a look at Jules Leblanc and Madelaine Petsch's boyfriend's details we have got in below links:
How Long Have Styles and Russell Been Together?
They were photographed leaving a museum in London in June, holding hands, before attending his concert in Vienna. They were also seen together in the city before to the show, and Pop Crave uploaded a video of them near the Plague Column on Twitter.
Harry Styles and Taylor Russell spotted together in Vienna. pic.twitter.com/g9e7ui4NzH

— Pop Crave (@PopCrave) July 9, 2023
A woman who resembled Russell was also photographed with Styles at Barcelona-El Prat airport, and they were later sighted at Soho House Barcelona.
How Did Russell and Styles Meet Each Other?
It's difficult to say because they both work in media and have plenty of possibilities to cross paths. They were both at the Venice Film Festival last year, where Styles was promoting his film Don't Worry Darling, which he co-directed with his ex-girlfriend Olivia Wilde.
They also appear to share a passion for fashion, with Styles claiming that he "loves that Taylor is a brand ambassador for luxury label Loewe and is set to take to the stage in London next week."
Have Russell and Styles Been Pictured Together?
Yes, the two stars sparked dating rumors in early August when photos emerged of them quite near to one other at the premiere of Russell's new play The Effect. The photos were taken by TMZ and can be seen here.
According to TMZ, Styles kept a low profile so Russell could have her moment. While Styles and Russell did not demonstrate any PDA after the performance, they remained close.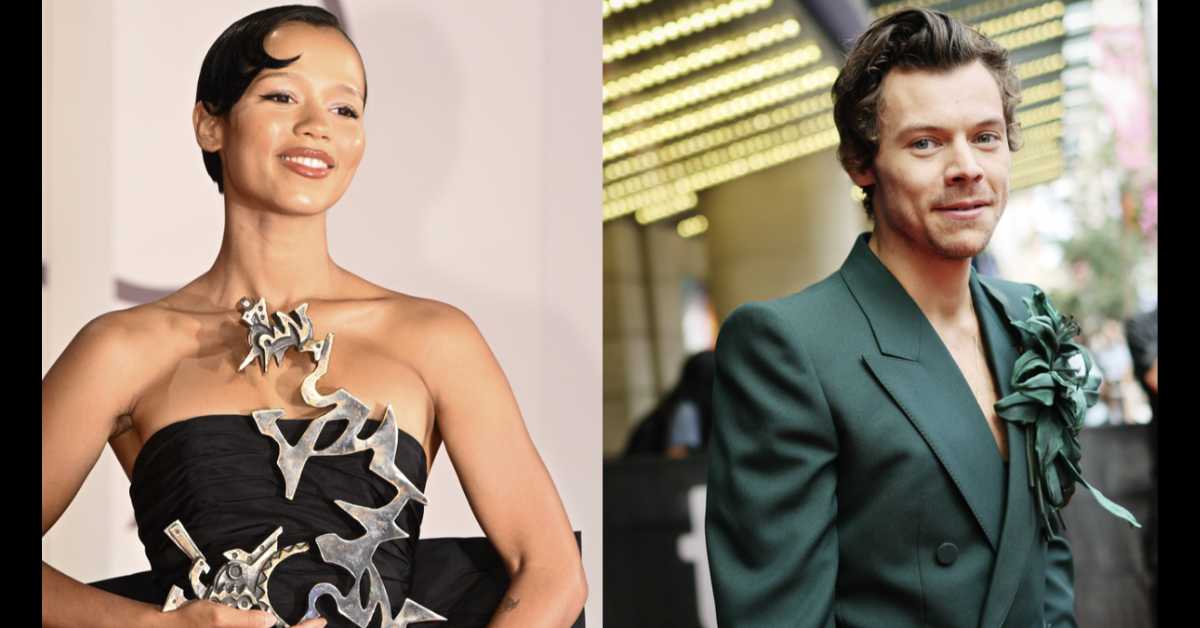 Styles and Russell left the gathering separately with Styles leaving first. On the other hand, Russell was afterward observed getting into Styles' automobile after exiting the venue by the stage door.
Discover a captivating world of celebrity intrigue by joining us on Twitter. Immerse yourself in the latest updates, where you'll uncover the most intimate details of their marriages, relationship statuses, and other