JBL Charge 6 Release Date: If you're a fan of JBL speakers, you're probably familiar with the fantastic JBL Charge 5. It's become quite a hit for various occasions, from lively backyard BBQs to cozy dorm rooms.
Now, many of us are wondering when its successor, the JBL Charge 6, will make its grand entrance. Let's dive into what we know so far about this eagerly anticipated Bluetooth speaker.
When Will the JBL Charge 6 Be Released?
If you're eagerly waiting for the JBL Charge 6, you might be wondering when it's going to hit the market. Let's take a look at the timeline based on previous releases.
The JBL Charge series has been evolving over time. Here are some past release dates for reference:
JBL Charge 5 Wi-Fi: May 11, 2023 (For the European market)
JBL Charge 5: January 7, 2021
JBL Charge 4: August 30, 2018
JBL Charge 3: May 2, 2016
JBL Charge 2 Plus: May 22, 2015
JBL Charge 2: September 4, 2014
JBL Charge: April 2013
As of now, JBL hasn't officially announced or given any hints about the JBL Charge 6. However, looking at the patterns from previous releases, the time between each generation's launch has been getting longer. That means there's a chance we might see the Charge 6 introduced in September at IFA 2023.
JBL tends to reveal new products at IFA Berlin. In the past, they've unveiled items like the Tour Pro 2 and JBL Bar 1000 last year, and the Charge 4 back in 2018, all at IFA. So, if the Charge 6 doesn't make its debut at IFA 2023, we might have to hold on until the next year, 2024.
JBL Charge 6: What to Expect in Terms of Specs and Features
Are you curious about what the JBL Charge 6 will bring to the table? Let's break down what you can look forward to based on what we've seen from previous models.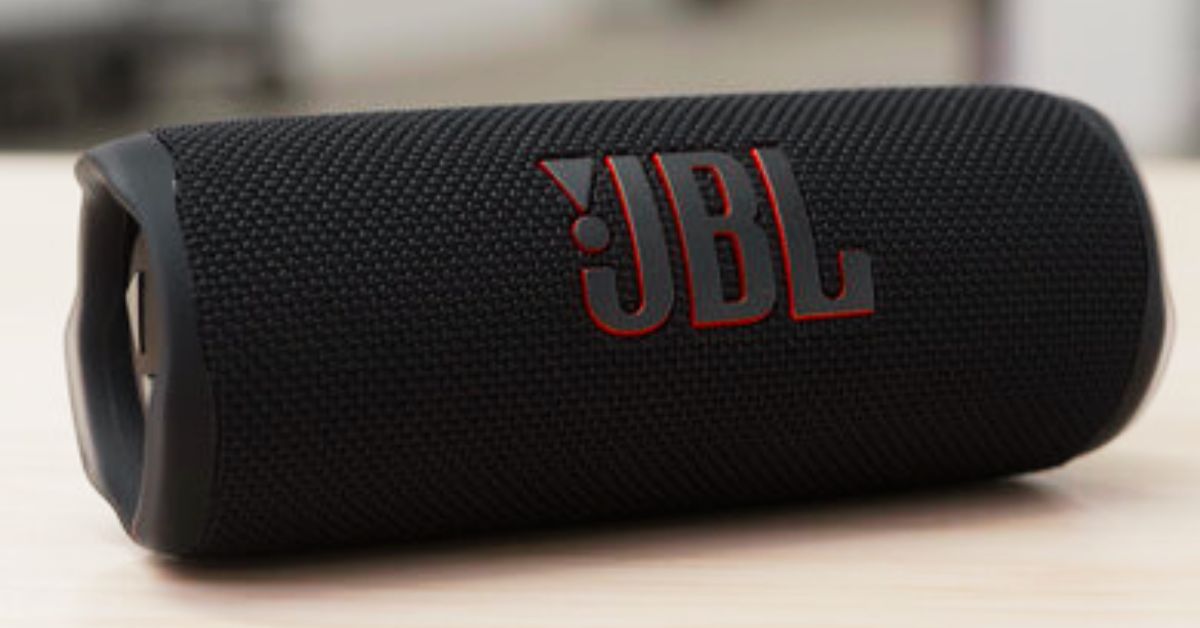 Design and Features
The JBL Charge 6 will likely keep the familiar cylindrical shape that we've seen in earlier versions. It's expected to have cool features like passive radiators at both ends, just like before.
The outside will likely have that same stylish fabric wrap that earlier Charge speakers had, and it'll come in different colors. You can expect choices like White, Pink, Teal, Red, Gray, Blue, Black, and Camouflage.
The Charge 6 will continue to offer a power bank function, which means you can use it to charge up other devices. Charging will be done through a USB-C port, just like with the Charge 5.
Buttons on the speaker should be similar to what you're used to. You'll be able to control the volume, switch tracks, and pair with Bluetooth. Like its predecessor, the Charge 6 should be tough enough to handle dust and water with its IP67 rating. Plus, just like the Charge 5, it'll float in water, so you won't lose it if it goes for a swim.
It's unlikely the Charge 6 will have a headphone port, but you can expect the return of the USB-C charging port and a USB-A (or maybe USB-C) output to charge other devices. When it comes to battery life, the Charge 6 should give you at least 20 hours of playtime, and it'll take around four hours to fully charge up.
Using the JBL Portable app on your Android or iOS device, you'll have control over the sound. You can make your own custom equalizer settings and get updates for the speaker's software. The app also helps you manage PartyBoost, so you can link up to 100 compatible speakers for an even bigger sound.
And if you've got two speakers, you can switch on Stereo Mode for a more immersive experience. Speakers that work with PartyBoost include Boombox 3, Charge 5, Flip 5, Pulse 4, and Xtreme 3.
Sound Quality
When it comes to sound, the JBL Charge 6 is expected to be as loud and impressive as its predecessors. You can count on a strong audio output from the dynamic drivers and tweeters. Like before, JBL's use of passive bass radiators helps enhance the bass response for a satisfying listening experience.
So, if you're excited about the JBL Charge 6, get ready for a stylish design, powerful sound, and some handy features to enhance your music on the go!
How Much Will the JBL Charge 6 Cost?
Curious about the price of the upcoming JBL Charge 6? Let's take a look at what it might be.
Previous Charges' Prices
JBL has a series of Charge speakers, each with its own price tag. For example, the Charge 5 costs $179.95, the Charge 4 is also $179.95, and the Charge 3 was priced at $149.95. As you can see, there's a pattern.
What About Charge 6?
Based on this pattern, the JBL Charge 6 will probably have a similar price to the Charge 5. So, it's likely to be around $179.95. If JBL decides to change things up a bit, the price might be a little higher, maybe around $199.95.
JBL usually sticks to its pricing unless there's something really big that's different. For example, when they upgraded from the Charge 3 to the Charge 4, they added a USB-C charging port instead of the usual micro-USB. That's when they made a slight price increase.
What Does It Mean?
So, if you're thinking about getting the JBL Charge 6, you can expect it to be around $179.95, unless there are some major changes. Keep an eye out for any updates on the price, and get ready to enjoy some awesome sound!
Remember, the Charge speakers are known for their quality, so you're likely getting a good deal no matter the exact price. Get ready to pump up the volume and have a blast with your new JBL Charge 6!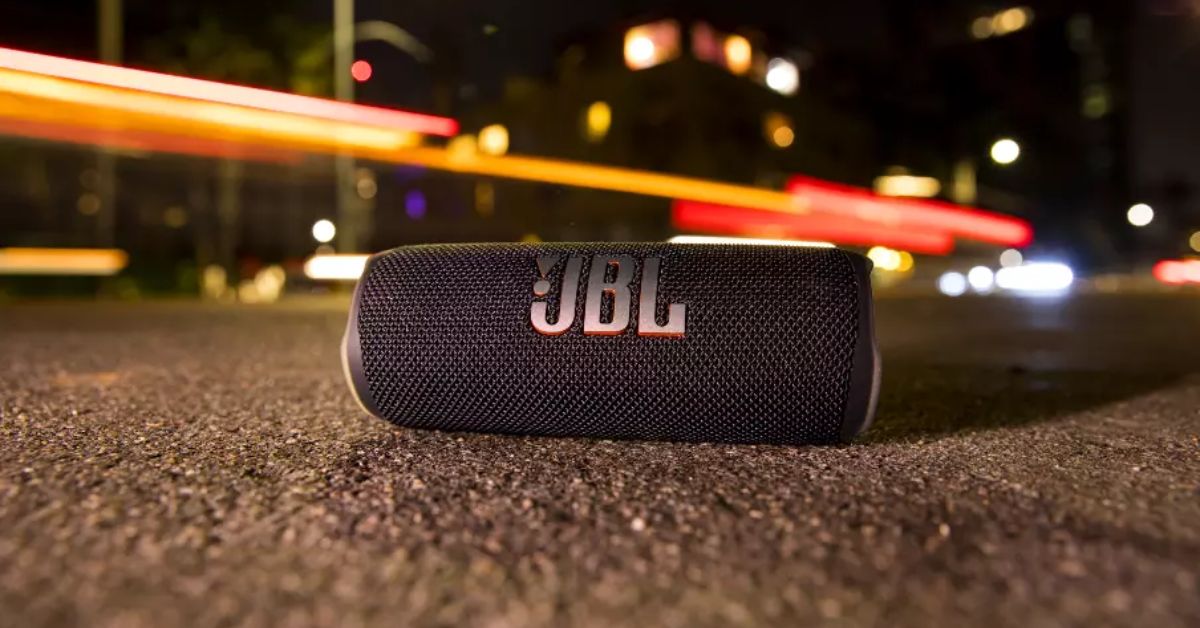 Should You Wait for the JBL Charge 6?
Thinking about getting a new speaker? The JBL Charge series is known for its big sound and portability. But if you're eyeing the upcoming JBL Charge 6, here are a few things to consider.
When Will It Come Out?
The new JBL Charge 6 could make its debut at IFA 2023, which starts on September 1, 2023. So, if you're curious about the latest version, it might be a good idea to wait until after that event. If JBL doesn't announce the Charge 6 during or after IFA, then you might want to think about getting the Charge 5 instead.
Is Charge 5 Still Worth It?
The Charge 5 is a great Bluetooth speaker for less than $200. Even if the Charge 6 comes out, the Charge 5 is likely to still be a solid choice. The new version might have some improvements, but it might not make the Charge 5 outdated. Before you decide, it's worth considering other options too.
Explore Other Choices
JBL has other speakers too. If you're looking for something smaller, the JBL Flip 6 is a good pick. It's more compact and still offers great features. And don't forget, there are other brands to consider. The UE Megaboom 3 is a competitor to the Charge 5 and offers similar qualities.
For a budget-friendly option, the Anker Soundcore Motion Plus is worth checking out. Anker is known for quality products, and the Motion Plus even has some special features like aptX support and a microphone.
So, should you wait for the JBL Charge 6? It's up to you. Waiting could get you the latest and greatest, but the Charge 5 and other alternatives might still give you an awesome sound experience. Take your time, explore your options, and make the choice that fits your music-loving style!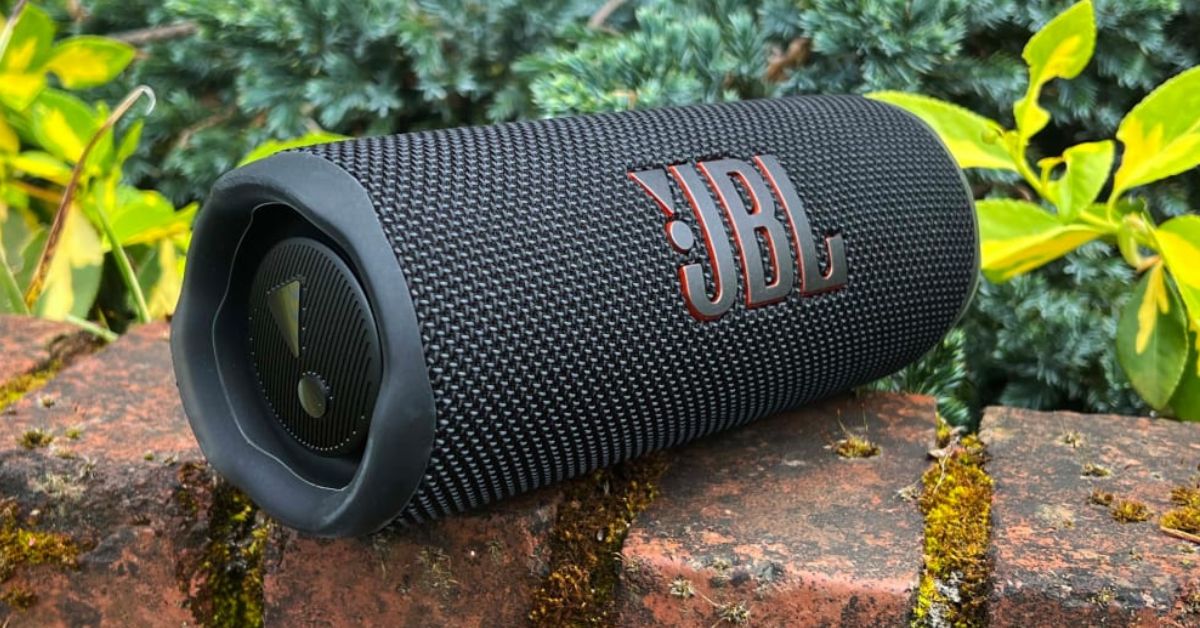 JBL Charge 6: What We're Hoping For
The JBL Charge series has been a hit, especially the Charge 5, but there are some things we'd love to see in the upcoming JBL Charge 6 to make it even better.
Bring Back the Microphones
In the Charge 4, JBL removed the built-in microphones, which let you use the speaker as a phone and talk to your phone's smart assistant through it. We really hope they bring these back in the Charge 6.
It would make the speaker more versatile and convenient. Imagine being able to take calls or ask your smart assistant for help, all directly from your speaker. Plus, having microphones could also help the speaker adjust its sound based on where you are.
Don't Forget the Aux Input
The Charge 5 surprised us by not having a 3.5mm aux input. It's something that a lot of people still use, especially when they don't have Bluetooth available. We're crossing our fingers that JBL brings this feature back in the Charge 6. It would set it apart from other speakers and make it more flexible for different devices.
Speedy Charging
Sure, the Charge 6 will probably have a fantastic battery life, maybe even 20 hours or more. But how about adding fast charging too? Waiting for hours to fully charge your speaker can be a drag, especially when you're in a hurry. A quick-charge option would be a game-changer, letting you juice up your speaker in a jiffy.
Introducing Auracast
Bluetooth technology keeps getting better, and the Charge 6 might come with the latest Bluetooth 5.3 features. This could mean something cool – Bluetooth Auracast functionality. It's like JBL's PartyBoost feature, but even better.
With Auracast, the Charge 6 could receive sound from devices that support it, creating an epic sound experience. You and your friends could bring different speakers, even from other brands, and make them all play together for a mega party.
As we wait for the JBL Charge 6 to hit the scene, we're keeping our fingers crossed that these features make it into the final product. JBL has a reputation for making amazing speakers, and we're excited to see how they'll take the Charge series to the next level.
Follow us on twitter to stay updated with the latest news, releases, and exciting updates from the world of JBL and beyond.