Vacation Friends 2 Release Date: There's one more chance to enjoy a vacation before summer is over, and it's with Lil Rel Howery, John Cena, and other stars in Vacation Friends 2, the sequel to the comedy from 2021.
Unlike movies like No Hard Feelings, Joy Ride, and Strays that are meant for adults and can only be watched in theaters during summer 2023, Vacation Friends 2 will be available for streaming right in your home. All the details about Vacation Friends 2 are here for you to read.
You Won't Be Able to Stop Watching These Addictive Seasons:
Vacation Friends 2 Release Date
Vacation Friends 2 is coming out on Friday, August 25, which is exactly two years after the first movie came out. You can watch it right away on Hulu if you're in the US or on Disney Plus if you're in the UK.
Vacation Friends 2 is coming out on Friday, August 25, 20223:
20th Century Studios has announced that Vacation Friends 2 (fka Honeymoon Friends) — the sequel to its hit 2021 buddy comedy Vacation Friends starring Lil Rel Howery, Yvonne Orji, Meredith Hagner and John Cena — will premiere on Hulu on August 25th https://t.co/ebuXLcG214

— Deadline Hollywood (@DEADLINE) April 25, 2023
Check out what other new things are coming to Hulu and Disney Plus this month, and get ready for more vacation fun!
Vacation Friends 2 Storyline
Here's what happens in Vacation Friends 2:
The story continues a few months after the events of the first Vacation Friends movie. Marcus and Emily, who are now married, decide to invite their wild and carefree friends Ron and Kyla on a vacation. Ron and Kyla, also newly married and with a baby, join in when Marcus gets a free trip to a Caribbean resort.
The script for the movie was written by a team of writers, including John Francis Daley, Jonathan Goldstein, Tim Mullen, Tom Mullen, and Clay Tarver. Get ready for more laughter and adventure with this hilarious sequel!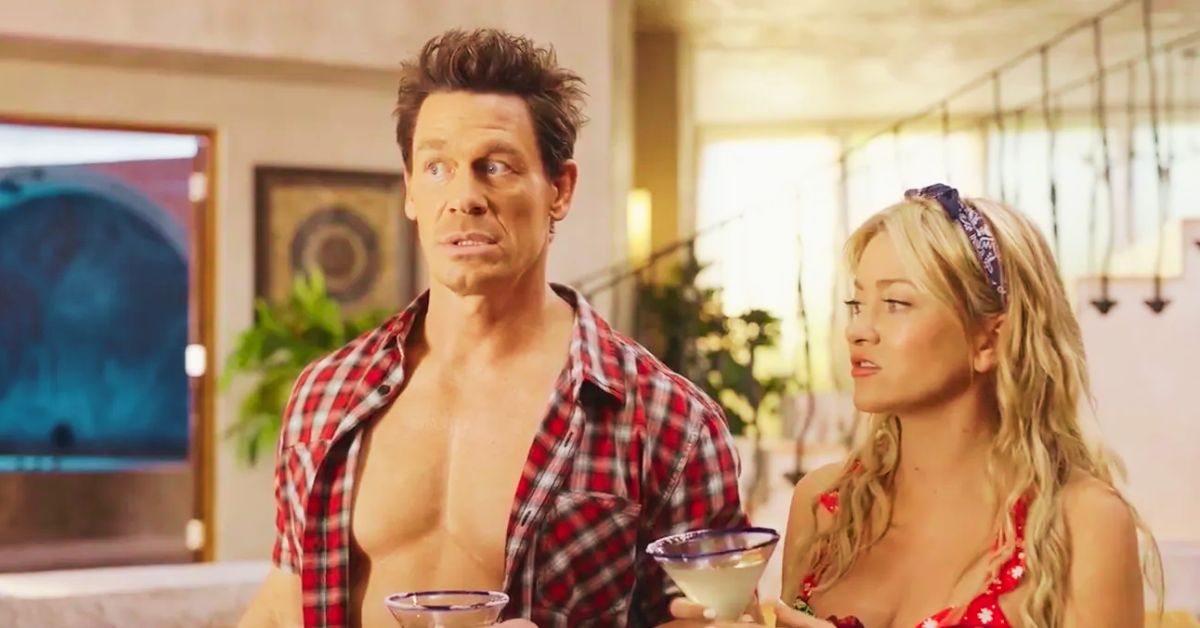 Vacation Friends 2 Actors
The familiar faces from the first movie are back for the sequel. Lil Rel Howery (known from Get Out and Free Guy) plays Marcus, while Yvonne Orji (from Insecure and The Blackening) stars as Emily. John Cena (famous for Fast X and Peacemaker) returns as Ron, and Meredith Hagner (seen in Joy Ride and Search Party) reprises her role as Kyla.
This time, they'll be joined by new actors for more fun. Ronny Chieng (from Joy Ride and M3GAN), Jamie Hector (known for We Own This City and Bosch), Carlos Santos (featured in Primo and The Valet), Julee Cerda (from The Mighty Ducks: Game Changer and Blindspot), and Steve Buscemi (familiar from Boardwalk Empire and Fargo) will join the vacation adventure. Get ready for a hilarious ensemble cast in Vacation Friends 2!
Vacation Friends 2 Trailer
Check out the trailer for Vacation Friends 2 below.
How to Watch Vacation Friends 2?
If you want to watch Vacation Friends 2 as soon as it comes out, you'll need a streaming subscription. In the US, you can watch it on Hulu, which you can get on its own or as part of Hulu with Live TV and the Disney Bundle. If you're in the UK, you'll need a subscription to Disney Plus to enjoy this comedy.
Stay connected with us on Twitter to get the latest updates on Vacation Friends 2 and more exciting comedy sequels.