You might not understand how Dave Portnoy made his fortune. Still, it's tough to deny that he built a rich sports media empire, Barstool Sports, which he sold in a series of deals, with the sale of the digital sports powerhouse finishing in 2022.
So, how did "El Presidente" progress from a blogger to a wealthy entrepreneur and sports media celebrity? We'll cover all you need to know about Dave Portnoy's net worth, career, investments, and scandals in this guide.
Who is Dave Portnoy?
Dave Portnoy is a sports media personality, entrepreneur, and online celebrity who began blogging and posting sports betting recommendations in 2003. David Scott Portnoy was born on March 22, 1977, in Swampscott, Massachusetts, to parents Michael and Linda.
Dave's interest in athletics began as a child. He was a baseball and football player at Swampscott High School. Dave afterward attended the University of Michigan, where he earned a degree in education. His first job out of college was with Yankee Group in Boston, where he worked for four years before leaving to start Barstool Sports in 2003.
Barstool Sports began as a four-page printed sports newspaper based in Boston that shared fantasy sports forecasts, sports reportage, and gaming ads. Dave and his boyhood buddies penned the newspaper stories, frequently working more than ten hours a day.
Dave distributed Barstool Sports by hand on Boston street corners and subway platforms prior to transferring the publication to the Internet in 2007. His newspaper's target readership was young guys, and he reached them through a lack of political correctness and "bro culture" jargon. His first Barstool Sports advertisers were illegally operating offshore betting websites in the United States.
Visit the following links to learn about other celebrities' earnings:
What is Dave Portnoy's Net Worth?
Dave Portnoy, the prominent founder of Barstool Sports and an influential figure in the media landscape, boasted an estimated net worth is $100 million. However, it's important to note that net worth figures can fluctuate due to various factors such as investments, business ventures, and market conditions.
Portnoy's diverse ventures, including his role at Barstool Sports, his foray into trading and investment through "Davey Day Trader Global," and other entrepreneurial pursuits, have significantly contributed to his financial success. For the most current and accurate information on Dave Portnoy's net worth, I recommend consulting up-to-date financial sources.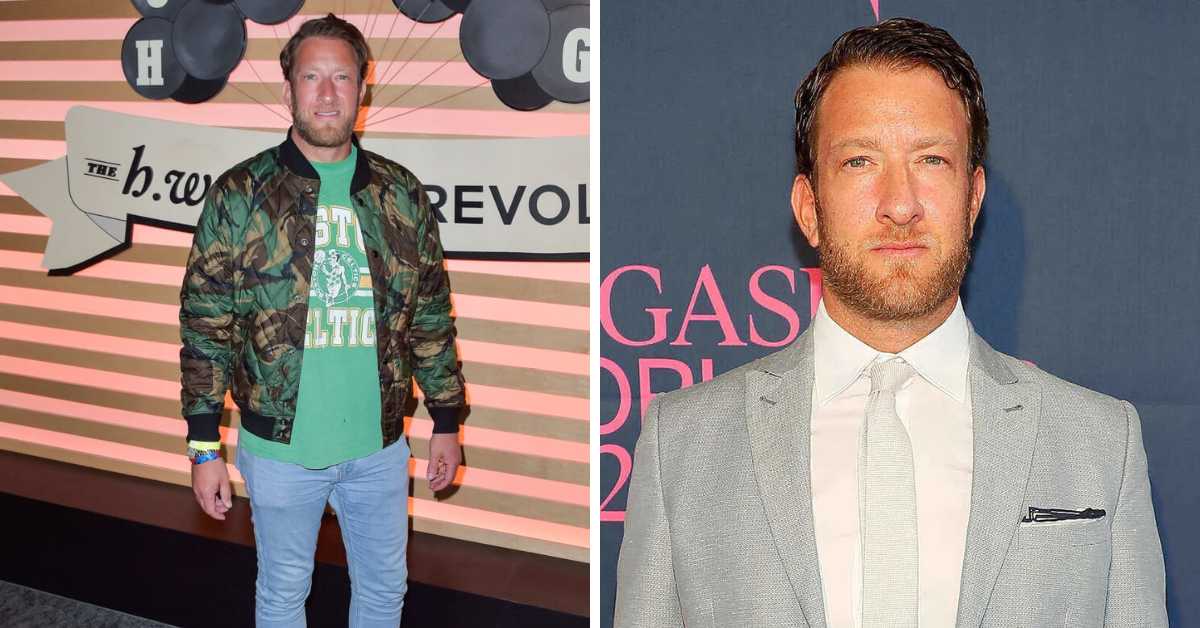 Barstool Sports Goes Digital
The journal began slowly but quickly gaining traction when Dave began featuring images of bikini-clad women on the front page. Barstool Sports grew in popularity once he switched it to a blogging platform, eventually becoming a full-fledged digital sports media empire. Barstool Sports now attracts up to one million visitors every month.
Dave developed an alter ego, "El Presidente," an honest, filter-free character with an unabashed attitude that resonated with young men over the years. He became known for his blog writings, which frequently included obscene and insulting remarks about women. To his credit, Dave had identified his target market and understood how to engage and benefit from them.
How Did Dave Portnoy Make His Money?
Do you want to know how a shady individual like Dave Portnoy amassed such huge wealth? His current net worth is the product of multiple sources of income.
Let us explore more:
Barstool Sports Empire
The sale of Barstool Sports accounts for the majority of Dave's $100 million net wealth. From 2016 through 2023, he sold the company in a series of transactions. He is now the site's chief content officer, in charge of podcasts and blogs.
In 2016, Dave sought outside financing and sold a 51% ownership in the company to The Chernin Group (TCG), a California-based private equity investment firm, for roughly $10-$15 million.
In 2020, Dave sold a 36% share to Penn National Gaming, a racetrack and casino operator in the United States, for $163 million in cash and stock.
Penn National Gaming Group announced the completion of the Barstool Sports transaction on February 17, 2023, paying $388 million for the remaining portion.
Pizza Review Internet Series
Portnoy began the "One Bite with Davey Pageviews" pizza review series on the Barstool Sports YouTube channel in 2017. For the series, Dave orders a huge cheese pizza from pizzerias all over the world under a different persona. He then takes one bite and rates the pizza from 0 to 10 in an online video review.
Products and Branded Merchandise
Dave has created various goods through Barstool Sports, including a Barstool Sports Vodka brand and a frozen pizza line at Walmart. Fans can also purchase Barstool Sports goods through an online store.
Investments and Day Trading
Dave Portnoy's net worth is boosted by his investment approach. He is said to invest in stocks, real estate, cryptocurrency, and Bitcoin. Dave stated in a 2022 interview that he still owns cryptocurrency and Bitcoin, but that the majority of his net fortune is related to Penn Entertainment, the firm that acquired Barstool Sports.
Penn is his primary investment. "The other stuff is all fun and games." Dave is also recognized as a high-risk day trader who is willing to place large wagers on equities.
In 2020, he adopted the moniker "Davey Day Trader," and began live-streaming his day trading experiences on a YouTube channel. One week in 2022, he allegedly made "like a million dollars" trading Lululemon options. Although he has lost up to $700,000 on his meme stocks, he can afford it.
You can check out more celebrities' earnings at the following links:
Investments of Dave Portnoy
Here's a roundup of Dave Portnoy's investments:
Stocks
Sports Teams
Cryptocurrencies
Real Estate
Coffee
Liquor Brands
Fantasy Sports
Barstool Sports Merchandise