In a poignant loss for the music industry, Clarence Avant, widely known as the "Godfather of Black Music," passed away at the age of 92. The revered music executive, label owner, and mentor left an indelible mark on the world of entertainment.
According to Nicole Avant, Ted Sarandos, and Alex Avant, the label owner and music business mentor died on Sunday 13 August at his home in Los Angeles. Although the exact cause of his death remains private, Avant's legacy and contributions will forever echo in the corridors of the music realm.
Clarence Avant: The Godfather's Journey
Avant's journey to becoming the "Godfather of Black Music" was marked by perseverance and determination. Born on February 25, 1931, he overcame various obstacles on his path to success. His innate ability to connect with people, coupled with shrewd business acumen, earned him a reputation as a dealmaker who could navigate the complexities of the entertainment world effortlessly.
A Label Owner with a Vision
One of Avant's most notable achievements was his role as a label owner. He founded Sussex Records in the late 1960s, and under his guidance, the label became a platform for groundbreaking artists. Sussex Records introduced the world to talents like Bill Withers, whose soulful melodies captured hearts across the globe. Avant's knack for recognizing unique voices was pivotal in reshaping the music landscape.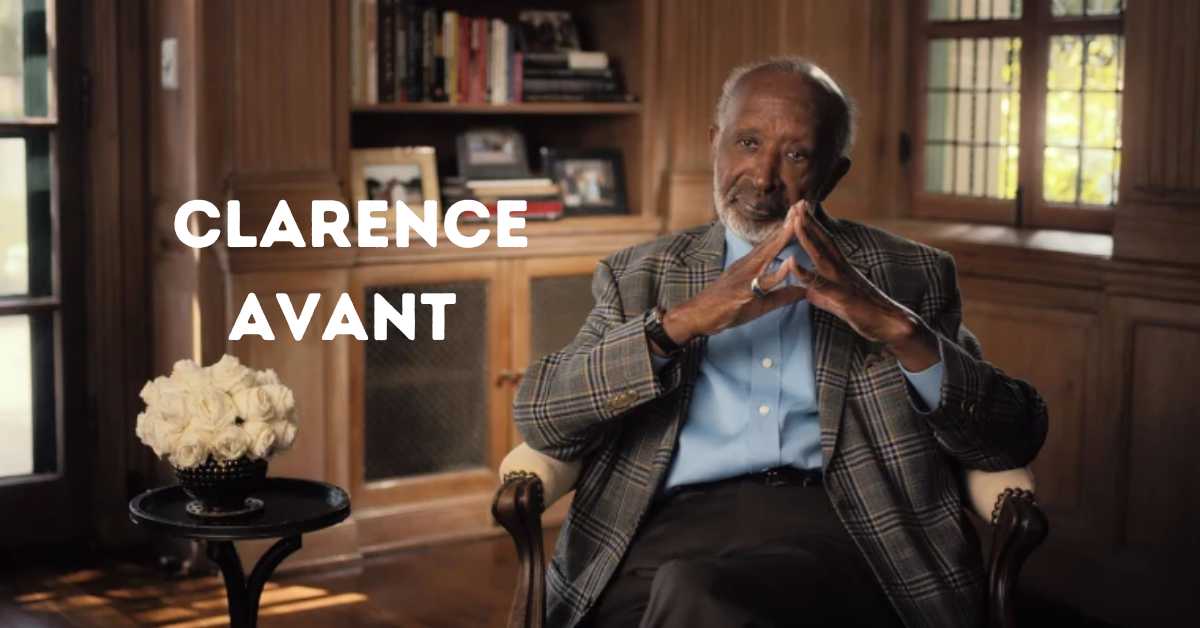 Championing Equality and Opportunity
Avant's advocacy for equality and diversity in the music industry set him apart as a true visionary. At a time when racial disparities were rampant, he actively fought for the rights and recognition of Black artists. Avant's efforts paved the way for a more inclusive industry, where artists of all backgrounds could shine on their merits.
A Mentorship Beyond Music
Beyond his role as a label owner and executive, Avant's mentorship left an indelible mark. His guidance wasn't limited to music; he offered insights into various aspects of the entertainment business. Avant's wisdom and counsel were sought after by aspiring artists, producers, and executives alike, making him an invaluable figure in shaping the careers of many.
You can also look at the obituaries of some other famous people who died lately, which we list below:
Clarence Avant: A Lasting Legacy
Avant, the oldest of eight children, was born in Climax, North Carolina, and migrated to New Jersey as a kid, where he got his start in the music business operating a club in Newark. He swiftly advanced to managing the acts of Little Willie John, Sarah Vaughan, Wynton Kelly, and others.
Avant was pushing pioneering partnerships for Black musicians during the late 1960s, such as brokering a huge relationship between Venture Records and MGM. In 1969, he founded Sussex Records, and in 1971, he founded Avant Garde Broadcasting.
We are saddened to share that Clarence Avant, the "Godfather of Black music," has passed away at age 92. We will always remember the Grammy-winning executive's contributions to the culture. 🙏🏾🕊️ pic.twitter.com/ZxdPR4a1wt

— TV One (@tvonetv) August 14, 2023
Avant had a knack for bringing people together and closing deals. Over the years, he has worked with and mentored many great names in the music industry, including Quincy Jones, David Geffen, Jay-Z, Pharrell Williams, Whitney Houston (1963-2012), Lionel Richie, and many more. Jones stated in 2016 that Avant was "the silent architect of so many deals it would make your head spin."
"The Black Godfather," a Netflix documentary released in 2019, focused on Avant's life, career, and behind-the-scenes impact on the music industry. Avant was honored with a star on the Hollywood Walk of Fame, as well as the President's Merit Award as a Grammy Icon and membership into the Rock and Roll Hall of Fame.
Tributes to Clarence Avant
Former President Barack Obama and his wife, Michelle Obama, issued a statement as well:
Michelle and I will always be grateful for Clarence's friendship and wise counsel. Our thoughts are with his family and everyone whose life was touched by a truly remarkable man. pic.twitter.com/Vf9Cr5ekfs

— Barack Obama (@BarackObama) August 14, 2023
After his death was announced, former President Bill Clinton and Hillary Clinton issued a statement calling Avant "skillful, savvy, warm, and wise."
It was impossible to spend time with Clarence Avant and not come away feeling more positive and wanting to follow his example.  Hillary and I just loved him. Our full statement on his passing: pic.twitter.com/qvNx5ncGtk

— Bill Clinton (@BillClinton) August 14, 2023
Avant's legacy, however, is anchored in his role as an industry mentor to Black musicians. Questlove paid tribute to Avant on Facebook, highlighting how he helped launch the careers of Jimmy Jam and Terry Lewis. Questlove wrote-
Man, if I can impact like 1/10th of the lives Clarence Avant did then my life on this plane wasn't in vein (sic). A human so impactful that the impacted started impacting future impactors. This is what life is about.
Conclusion
Clarence Avant's passing marks the end of an era in the music industry. His title as the "Godfather of Black Music" isn't just a moniker; it's a testament to his unparalleled contributions and dedication to the world of entertainment.
Avant's legacy will continue to echo in the songs we listen to, the artists we admire, and the strides we take toward a more inclusive and equitable industry. As we bid farewell to this legendary figure, we are reminded of his words and actions that will continue to shape the future of music for years to come.
You can follow us on Twitter for additional information about Clarence Avant's death.