Elizabeth Ann Behrs, the actress, was born on December 26, 1985, to David and Maureen Behrs. She was born into a low-income family. Her father was a college administrator, while her mother taught first grade. She grew up in Lynchburg, Virginia, with her younger sister.
She went to E.C. Glass High School. She then relocated to Marin County, California, where she graduated from Tamalpais High School in 2004. She then became a member of the American Conservatory Theater in San Francisco.
Beth Behrs is a well-known American actress, best known for her role in the comedy series 2 Broke Girls. For six seasons, she was a regular as Caroline Channing. She has also appeared in American Pie Presents: The Book of Love, Chasing Eagle Rock, and The Neighbourhood. The actress is a humanitarian and author who works to assist victims of s*xual abuse.
Many people are curious about Beth Behrs's marriage and her husband. This is all we have to discuss in this above post.
Who is Beth Behrs' Husband?
Elizabeth Ann Behrs married Michael Gladis. The Couple got engaged on July 10, 2016, after being in a relationship for six years. Beth Behrs' husband is Michael Gladis, an American actor best known for his role as Paul Kinsey in three seasons of Mad Men.
On July 21, 2018, they exchanged vows at Moose Creek Ranch in Victor, Idaho, where their love story began a new chapter.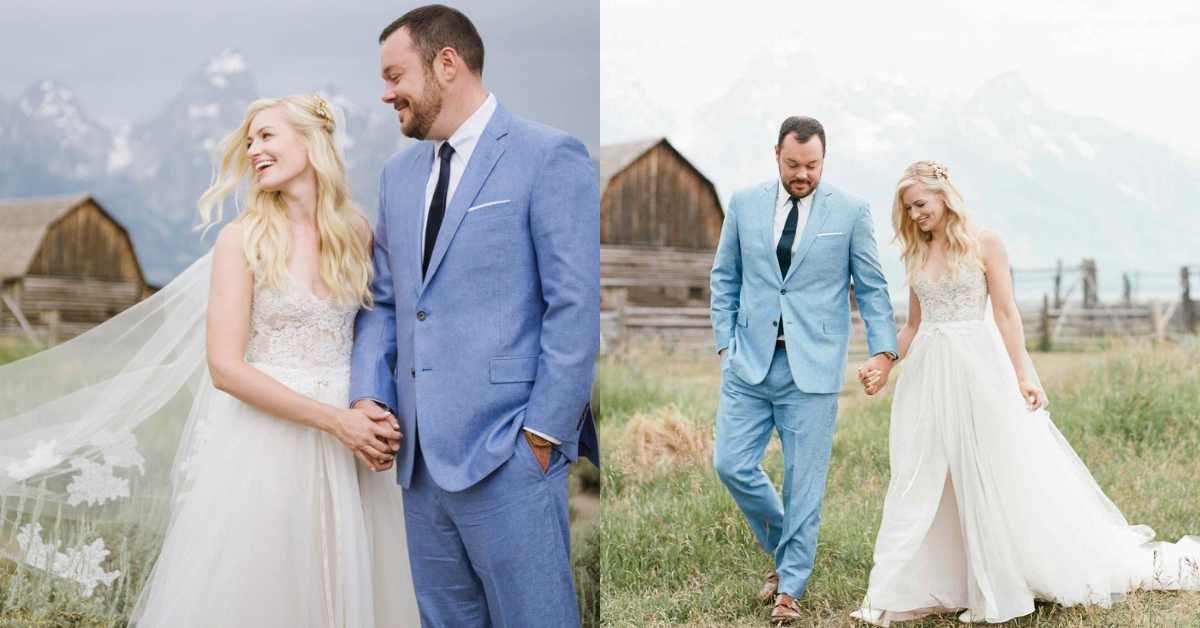 Michael Gladis has played some memorable and long-running television roles. Michael Gladis, who graduated from the State University of New York at New Paltz, began his career in the local theatrical scene before obtaining his breakout part on "Mad Men," according to his IMDb bio.
He played a copywriter called Paul Kinsey at the Sterling Cooper advertising agency for four of the show's seven seasons. Paul was an eager mentor to Elizabeth Moss's character, Peggy Olson.
Aside from giving Gladis a big boost in his profession, "Mad Men" is also responsible for his romantic engagement with Beth Behrs. According to Martha Stewart, the couple initially met at a "Mad Men" premiere season party when Gladis' sister shot a photo of Behrs.
They later met again and expressed their love of country music, which led to a marriage proposal in 2016 that included a jazz band playing "It Never Entered My Mind."
You can also take a look at other celebrities' husband details we have covered below posts:
Beth Behrs' Children
The actress and her husband, Michael Gladis, announced the birth of their first child, daughter Emma George Gladis, on social media.
Behrs announced the good news on Instagram, along with a charming black-and-white photo of the pair clutching their daughter's hand.
"Welcome to the world Emma George Gladis. Our hearts are so full. We are overjoyed!" wrote Behrs.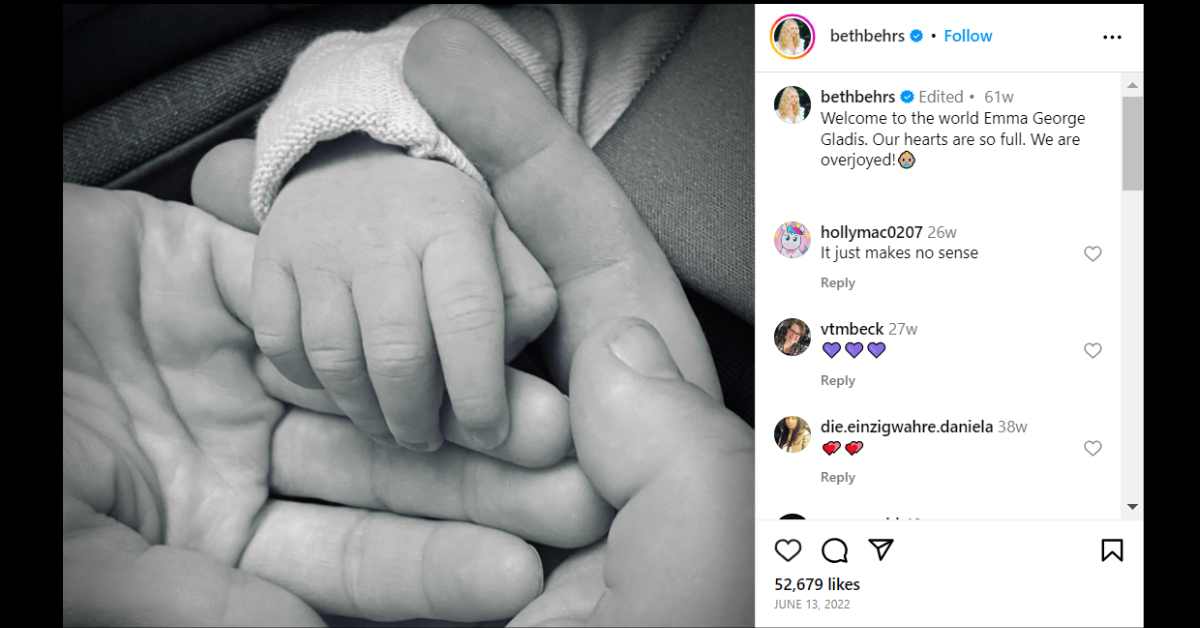 In the comments section of her post, several of Behr's prominent friends congratulated her.
"Amazing and incredible news! You will both be wonderful parents! I'm so excited for you," Kristin Davis wrote, while Jamie Lynn Sigler responded, "Beth I'm so happy for you !!!!!!!!!"
Added Eva Amurri, "Heart bursting for you guys!!!!! Congratulations!!!!!!!"
Stay in the loop! Follow us on Twitter for the juiciest celebrity gossip, from steamy romances to shocking breakups. Get the scoop on all the A-listers' personal lives, marriages, and divorces. Don't miss a beat – join us now!