Taylor Swift separated ways with longtime manager Scooter Braun four years ago, sparking one of the music industry's most heated debates. In recent headlines, Ariana Grande and Demi Lovato, among other A-listers, have followed suit.
According to Billboard, Grande, who has been with Scooter Braun and his SB Projects since 2013, when her debut album, Yours Truly, was released, has parted ways with him, as originally reported by Puck's Matthew Belloni on X (previously known as Twitter).
NEWS: Ariana Grande has parted ways with Scooter Braun as her manager. 👀👀

— Matthew Belloni (@MattBelloni) August 21, 2023
The report came on the same day that Lovato had split up with Braun. Last month, the Sorry Not Sorry singer dumped him.
Colombian artist J Balvin departed Braun and his management earlier this year in May, and according to Stereogum, rumor has it that Braun's pride, Justin Bieber, has now left him, despite reps for both disputing the allegation. He famously "discovered" Bieber while viewing YouTube footage of the then-preteen.
If you want to find out who other celebrities have left their shows, see the following posts:
Scooter Braun's Separation From Ariana Grande and Demi Lovato
Scooter Braun has been on a downward spiral since his feud with Taylor Swift began in 2019. His downfall appears to have no end in sight, especially in light of recent revelations that other A-listers have parted ties with him and SB Projects. Ariana Grande and Demi Lovato recently departed from Braun, the reason for which is unknown.
🚨| According to journalist & @THR ex-editor Matthew Belloni, Ariana Grande has parted ways with her all time career manager Scooter Braun! https://t.co/QC6Pa9YqVn pic.twitter.com/afY4H9vtGY

— Ariana Grande Chart Data (@arianachartd) August 21, 2023
The news of Grande's separation from Braun was originally reported on X (previously Twitter) by Puck News co-founder Matthew Belloni, however, it is unclear if the singer ended all business ties with him outside of management.
Justin Bieber's rep put out a statement denying the Scooter Braun portion of this @PuckNews report. Bieber, who's still contractually bound to Braun, did this as a face-saving favor to Braun. Translation: Don't believe it. Here's the original report: https://t.co/WVsMV0nnZn

— Matthew Belloni (@MattBelloni) August 18, 2023
Grande and Braun have working links for the length of her post-Nickelodeon career. During this time, the Thank U, Next singer recorded six successful albums, the majority of which charted at No. 1 on the Billboard 200. During the same time period, she had 20 top ten hits on the Billboard Hot 100.
Demi Lovato and Braun enjoyed a freshly created business partnership that began in 2019. However, according to Entertainment Weekly, the pop sensation is currently looking for new management after splitting with its talent manager last month. The two parted ways on friendly terms.
According to the outlet, it was "time for Lovato to go in a new direction, even though she was thankful for her time with SB Projects." The Sorry Not Sorry singer is now in talks with potential new management candidates.
The split of Ariana Grande and Demi Lovato with Scooter Braun comes after Puck News reported last week that one of Braun's most valuable talents and pride, Justin Bieber, who first joined the talent manager in 2008, was also looking for new management.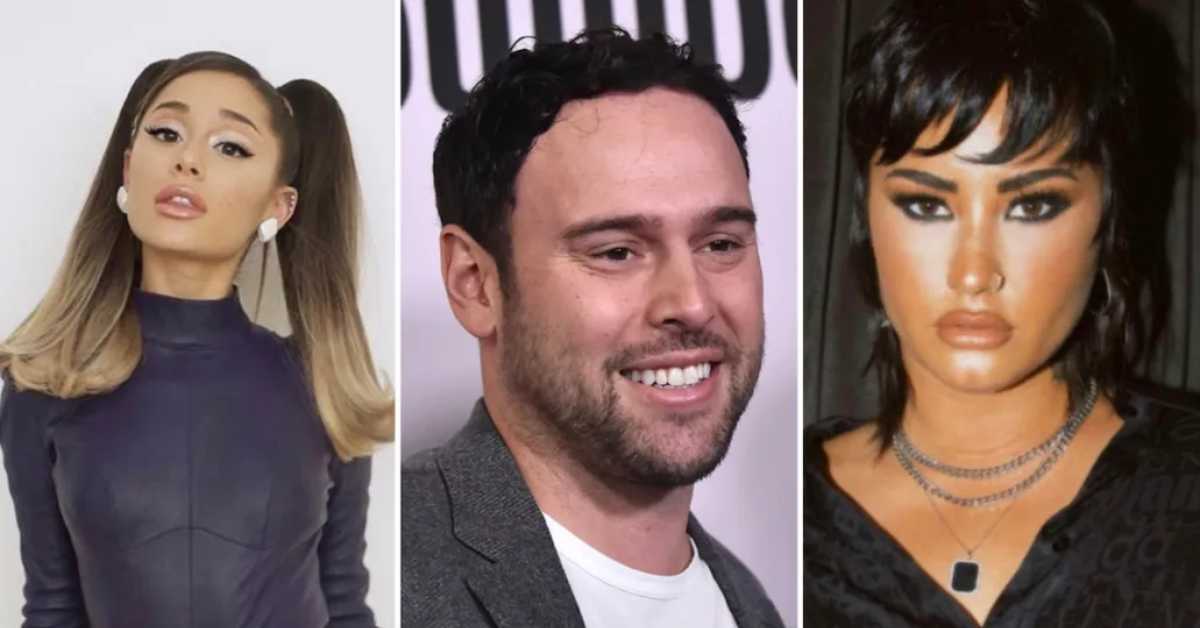 Unfortunately for Braun, Colombian singer-songwriter J Balvin, who also signed with him in 2019, severed relations with SB Projects in May. Balvin then joined Roc Nation.
Scooter Braun's current clientele includes, among others, Tori Kelly, Usher,  Carly Rae Jepsen, Dan + Shay, and David Guetta.
Keep up with the latest news and find out about other celebs who are leaving their shows by following our Facebook page.