A former cast member of "Vanderpump Rules," Laura-Leigh, left the show, causing fans to wonder why she left. Her leaving changed the show in a big way because she had become a recognizable face among the group. There were lots of rumours and guesses about why Laura-Leigh left the centre.
Her decision to leave was based on personal choices, career goals, and possible problems within the Vanderpump universe. Understanding what happened to make Laura Leigh go shows how complicated reality TV is and how hard it is for cast members to deal with it.
Why Did Laura-Leigh Leave Vanderpump Rules?
Due to her involvement in a significant movie project, Laura-Leigh decided to leave the reality series "Vanderpump Rules." Her noteworthy performance in the 2013 crime comedy "We're the Millers," which starred renowned actress Jennifer Aniston, catalyzed her departure.
Her participation in the movie opened a significant chance for Laura-Leigh's acting career. The star-studded ensemble and hilarious story of "We're the Millers" attracted notice, making it a noteworthy endeavour in entertainment.
Laura-Leigh shared a pot on Instagram:
View this post on Instagram
Her departure from the Bravo reality series "Vanderpump Rules" was due to the dedication required for her role in the film. The potential and difficulties for people navigating the television and film sectors were highlighted by her choice to choose her career in cinema over the reality program.
Concerning how prospective film projects might affect a performer's career trajectory, Laura-Leigh's exit illustrates the need to make wise decisions when pursuing such possibilities.
Her participation in "We're the Millers" signified a significant advancement in her acting career, even though her appearance on "Vanderpump Rules" was negatively impacted.
What Happened to Laura-Leigh on Vanderpump Rules?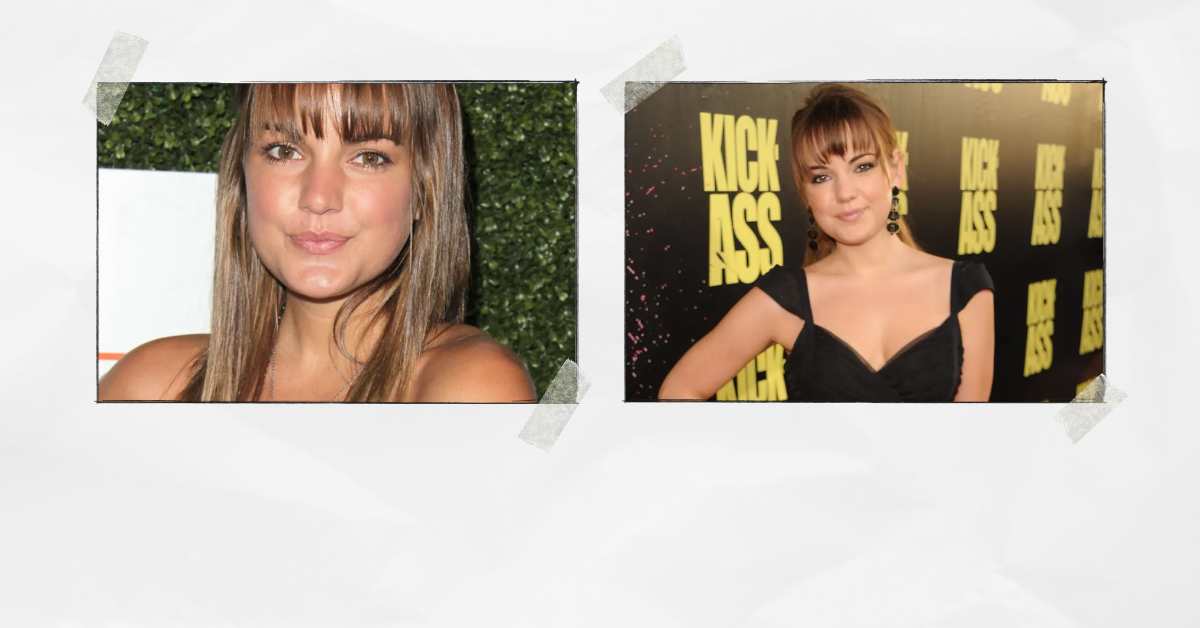 In 2013, Laura-Leigh made an appearance on Vanderpump Rules. The most notable secret hookup she had with Jax Taylor in the SUR restroom, which surprised Lisa Vanderpump, made her a memorable figure on the show.
According to Life and Style, Leigh was dismissed from SUR shortly after the affair cost her her job. She also acknowledged on the program that she has struggled with addiction and drug use issues since a young age.
The reality TV star said:
"I started drinking when I was 12 and then got into meth heavily. "I was robbing my family's houses, selling everything to pawn shops. "It was bad. I do everything as hard as I can, as fast as I can, and yet I'm still convinced that I can have a glass of wine."
Here, you can also check more information about Vanderpump Rules:
Laura-Leigh Career
Laura Leigh Moser, or Laura-Leigh, has had a successful career in theatre and film. From her roots in Maumelle, Arkansas, she rose to prominent institutions and notable roles, demonstrating her versatility and passion for acting. After graduating from Juilliard, Laura-Leigh performed in theatre.
The Second Stage Theatre production of "Boy's Life," directed by Michael Greif, was her first live performance. This early success showed her ability to bring depth and realism to her characters, preparing her for future parts. Laura-Leigh's cinematic career took off with significant roles that displayed her acting skills.
She launched her film career by playing Zoey in John Carpenter's "The Ward" opposite Amber Heard and Mamie Gummer. This breakthrough role showed her ability to inhabit numerous personalities and stories. Laura-Leigh's TV adventure was also significant. Her acting versatility was showcased on different TV shows.
Her debut on Bravo's "Vanderpump Rules," where she worked at Lisa Vanderpump's SUR restaurant, adds reality TV to her resume. Laura-Leigh's career changed after she left SUR and the reality show. This was because I could play "Kymberly" in Warner Bros. Pictures comedy "We're the Millers," with Jennifer Aniston. The film's global popularity showcased her acting and career strategy.
In Jennifer Love Hewitt's "The Client List," Laura-Leigh played "Nikki Shannon." The comedy film "Tooken" showed her comedic timing and willingness to try new genres. Laura-Leigh's dedication to her profession earned her a role in David Robert Mitchell's 2019 neo-noir crime thriller "Under the Silver Lake," alongside industry stars.
Laura-Leigh's career shows her commitment to narrative. Her numerous theatre, film, and television jobs allow her to play diverse characters and traverse a changing entertainment landscape. Laura-Leigh adds to the performing arts with each position.