Major game shows like 'The Price Is Right' on CBS remain successful and respected for one clear reason: they always have the appropriate hosts. Bob Barker is the most well-known person to have held the post, having hosted the iconic game show from 1972 to 2007.
However, he died on August 26, 2023, at the age of 99, and many people are interested in learning more about his family, particularly his wife and children. Continue reading to learn more about his personal life.
Who Was Bob Barker's Wife?
Bob Barker was married only once in his life. He married Dorothy Jo Gideon when he was 22 years old. Barker and Gideon met as children and fell in love. The late couple met in high school while attending Central High School in Springfield, Missouri.
Barker had recently moved to Springfield when he asked Gideon to accompany him to an Ella Fitzgerald concert on their first date, and she agreed.
The young couple married in St. Louis while Barker was on leave from his training as a Navy fighter pilot during WWII. They married on January 12, 1945. "I was married at twenty-one; Dorothy Jo was twenty," the The Price Is Right actress revealed to Esquire in 2007.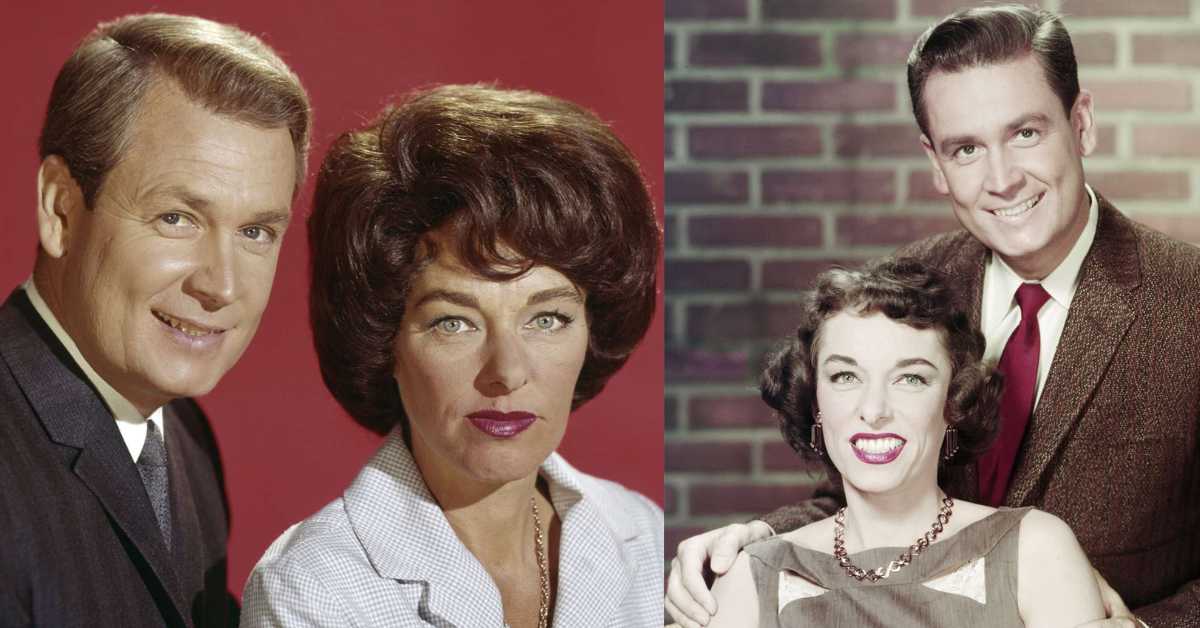 Dorothy Jo Gideon, Bob Barker's wife, died on October 19, 1981, after spending more than four decades with the game show host.
Barker promised not to marry again after Gideon's death, as he held her memories tenderly. "I'll never marry again. Dorothy Jo was the love of my life," Barker told PEOPLE in 1999.
From then on, the two were inseparable, co-creating commercial jingles and sharing their lives. "She was with me all the time until she died," Barker explained to Esquire. "For some men, maybe a second or third marriage would work out fine. In my case, I had my marriage and she was the love of my life."
Though Barker has been associated with animal rights activist Nancy Burnet since 1983, he has kept true to his pledge, never marrying and keeping his late wife's memory alive. In images obtained by the Daily Mail, he was seen visiting her grave on the 36th anniversary of her death on Oct. 19, 2017, with a bouquet of daisies.
Barker died of natural causes in August 2023, some six years later. He was 99 years old at the time.
"It is with profound sadness that we announce that the World's Greatest MC who ever lived, Bob Barker, has left us," his longtime publicist Roger Neal said in a statement.
SAD NEWS: Bob Barker, the former host of 'The Price Is Right,' has passed away at the age of 99, peacefully at his Hollywood Hills home.

"It is with profound sadness that we announce that the World's Greatest MC who ever lived, Bob Barker, has left us," said Barker's publicist… pic.twitter.com/oJwIiG3BbO

— Brian Krassenstein (@krassenstein) August 26, 2023
Who Was Dorothy Jo Gideon?
Dorothy Jo Gideon was born in Springfield, Missouri, USA on February 25, 1924. Previously, she was married to Bob Barker. Dorothy Jo Gideon, Bob Barker's wife, worked in the entertainment industry and was an animal rights activist.
Barker attributes his own animal activism to Gideon. "She was ahead of her time," he said of his late wife on Good Morning America in 2009. "She really was. She stopped wearing fur coats before anyone was stopping."
Gideon, who co-starred with her husband on 20 episodes of the 1970s quiz show Tattletales, got her start with commercial jingles.
"I had been working in a radio station," Barker said of the couple's early days in show industry on Good Morning America. "And I finally got the opportunity to do an audience participation show … Dorothy Jo heard it. When I got home she said, 'That's what you should do.'"
Gideon "became his sidekick," and she gave her vocal talents to radio talent show commercial jingles in Los Angeles.
According to Barker, Gideon was also influential in his vegetarianism, which he has practiced for more than four decades. "My wife, Dorothy Jo, preceded me in becoming a vegetarian," he told the Vegetarian Times in 2012. "She fixed beautiful dishes that I ate. Gradually I became a vegetarian too. I owe it to her, and I thank her for it, because I think it has really improved my life. I am a staunch believer in it."
You can also take a look at other celebrities' wife details we have covered in the below posts:
How Did Dorothy Jo Gideon Die?
Gideon was diagnosed with lung cancer in early 1981, after decades of marriage to Bob Barker. She died on Oct. 19, 1981, at the age of 57, just six months after being diagnosed.
Her death had a profound impact on her husband. "Bob went into this deep depression and was a totally different person for two or three years," claimed his half-brother Kent Valandra.
"I immersed myself in [work]," Barker says of that time. "I just tried to stay busy."
In 1995, Barker established the DJ&T Foundation in memory of his late wife and mother, Tilly. Though it has since closed, the charity was dedicated to assisting low-cost spay and neuter clinics in their efforts to control animal overpopulation.
Did Bob Barker Have Any Children?
Bob Barker, the legendary game show host, wasn't considered to be a parent and hence had no children. There were no reports of him and his late wife, Dorothy Jo Gideon, having a son or a daughter during their decades-long relationship.
"We didn't have time for children," Barker told Esquire in 2007, adding that they had no regrets: "I don't regret it, not when so many of my friends are having so much trouble with their children. I have 13 ducks, and that's a lot of work."
To know details about your favorite celebrities' personal life and wedding details you can join us on our Twitter account.