Get Rich or Die Tryin is a 2005 drama film starring American rapper 50 Cent, also known as Curtis James Jackson III. In critical roles, the film also includes Joy Bryant, Tory Kittles, and Omar Benson. The plot revolves around the presence of a drug dealer who escapes the world of crime to pursue his passion for rap music.
Many people thinking about Get Rich or Die Tryin based on a true story, here's the beginning and end you need to know.
Is Get Rich or Die Tryin Based on a True Story?
According to IMDB, Get Rich Or Die Tryin is based on the real-life experiences of prominent rap musician 50 Cents or Curtis James Jackson III. The story of the film is told on 50 Cent's album Guess Who's Back. 50 Cents talks about everything that transpired in the movie in his song Ghetto Qu'ran. Get Rich or Die Tryin also marks 50 Cent's Hollywood acting debut.
When Was the Film Released?
Getting Rich or Die Tryin' was set to be released in 2006, according to Wikipedia. However, it was later produced on November 2, 2005, at the Grauman's Chinese Theater in Hollywood. After a week, it premiered in the United States on November 9, 2005.
Who Was Part of Rich Or Die Tryin' as Notable Characters?
Several well-known actors and actresses appeared in his film. The primary protagonists of this film were played by Curtis Jackson, AKA 50 Cent, as Marcus "Young Caesar" Greer, and Marc John Jefferies as young Marcus Greer. Tory Kittles, who plays Justice, also appears.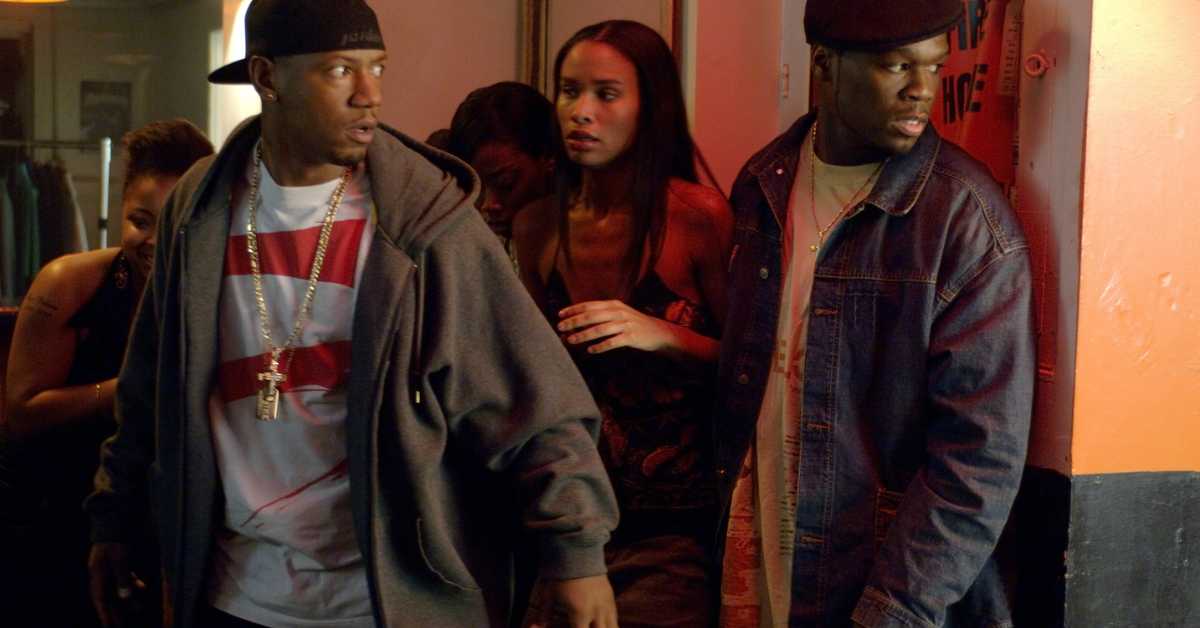 Get Rich Or Die Tryin features crucial performances by 50 Cent, Joy Bryant, Adewale Akinnuoye, and Omar Benson. Jim Sheridan directed the picture, which was written by Terence Winter. The film's cinematography was done by Declan Quinn, and the editing was done by Roger Barton.
What is the Plot of the Film Get Rich or Die Tryin?
The plot of Get Rich or Die Tryin centers around Marcus Greer, who robs a Colombian safe house and is shot nine times. Marcus then reflects on his background and how much he adored his mother Katrina, who used to live lavishly off of her drug-dealing earnings.
Marcus had to live with his grandparents most of the time and liked to hang out with his buddies. He used to be in love with a girl named Charlene, and he even penned a song for her. On the other hand, Charlene's father considers the song offensive and sends her to live with her grandparents.
Meanwhile, Katrina is murdered, leaving Marcus to care for himself as well as his grandparents. Marcus begins selling narcotics in order to support his family. Years later, with Bama's encouragement, he leaves the drug scene to pursue his dream of becoming a rapper. Marcus' friends turn against him, yet he never gives up on his dream of becoming a world-class rapper.
You can also read about which other series is based on a true story:
How Did Get Rich Or Die Tryin' Audience And Critics React After Its Release?
Following the release of the film's trailer, neither the crowd nor the critics felt satisfied. However, the film's release received mixed reviews, with some claiming that the creators did not depict the character's true path. Because of the film's lack of creativity, the critics were extremely disappointed.
However, the actors in the film received a lot of praise. Get Rich Or Die Tryin had a total budget of 40 million dollars, yet it made nearly 46.4 million dollars. This appears to be a discouraging point for the creators. You can follow us on Twitter for further information about the upcoming movies or series.