Fans of Final Fantasy XIV will have to wait for another year before the new expansion called Dawntrail comes out.
But before that, there will be a big update called Patch 6.5. This update will bring significant changes and new things to do in the game. It's the most important update of the year.
The last expansion, Endwalker, came out in December 2021, and the one after that is set to come out in the summer of 2024. The upcoming patch, 6.5, is the final major update before Dawntrail is released.
Check out some other exciting content we've published:
What's the Release Date for FFXIV Patch 6.5?
The exciting Patch 6.5 is on its way, bringing new stuff to the game. But you'll need to be patient a bit longer. This cool update is set to come out in Fall 2023. The exact day it arrives is still a secret, but the game makers say it should be around early October.
That gives you less than two months to finish up the things from the previous updates and get ready for the big new patch. There's also going to be a smaller update called Patch 6.51, and that's expected to come about two months after the big one.
In Patch 6.51, there's going to be a new place to explore called Aloalo Island, with special dungeons. Crafters and gatherers will also get some cool new tools to use.
Get ready for #FFXIV Patch 6.5 ─ Growing Light!

🗓️ Part 1: Early October 2023
🗓️ Part 2: Mid-January 2024 pic.twitter.com/8S1Pj5Fm90

— FINAL FANTASY XIV (@FF_XIV_EN) July 29, 2023
What's coming in Final Fantasy XIV patch 6.5?
This update is a big one before they release the next expansion in Summer 2024. So, get ready for lots of new things to do in the game, along with some improvements.
The update will finish up some quests that started after the main story of Endwalker. These quests, like the Myths of the Realm, will finally come to an end.
But don't worry if you're not done with the story yet. More quests will also come out in this update, even though they won't be the very last ones. You'll need to wait a bit longer to find out how the story ends.
This update is also good news for new players. They're adding support for three dungeons: The Drowned City of Skalla, The Burn, and The Ghimlyt Dark.
And guess what? Players who are trying the game for free will get the whole Stormblood expansion for free with this update. That means they can level up to 60 and try out the cool Samurai and Red Mage jobs from Stormblood.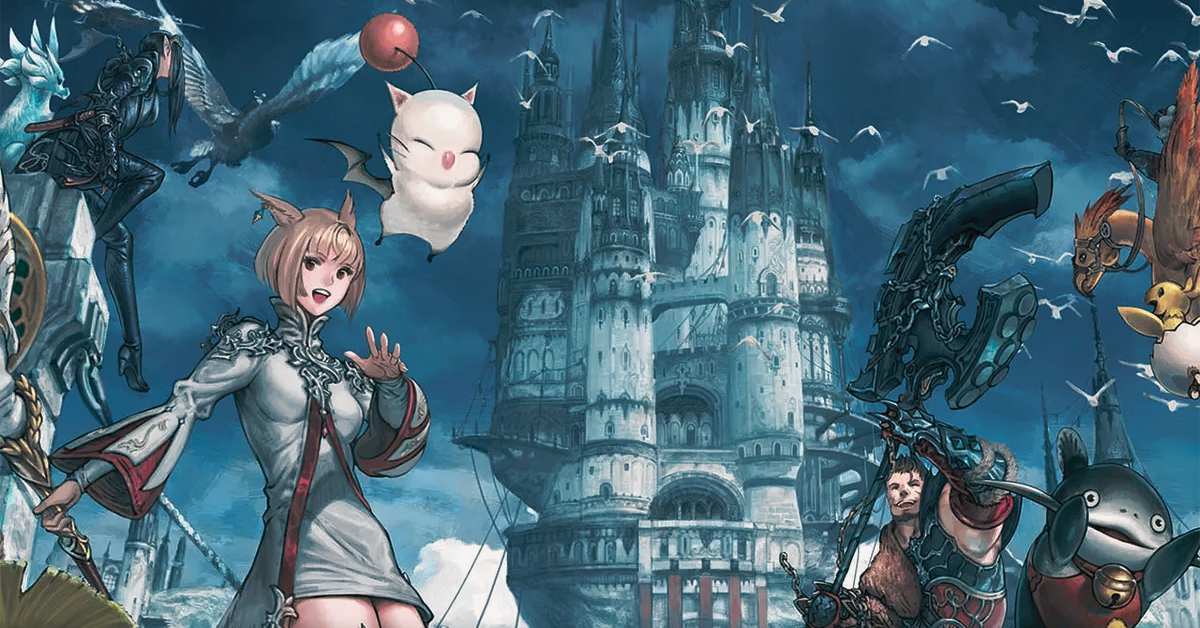 FFXIV 6.5 'Growing Light' Brings Exciting Changes
This update is called 'Growing Light,' and it's bringing a bunch of new stuff. There will be more quests after the main story of Endwalker, and some new quests for Manderville and Tataru.
These quests will unlock the last big Raid of the expansion, called Thaleia. There's also a new Dungeon called The Lunar Subterrane, a tough challenge called The Abyssal Fracture, and a supercharged version of the Thordan fight called The Singularity Reactor.
But that's not all! Other fun stuff is getting more to do. Island Sanctuaries will have new things, and even the Fall Guys game will mix with the Gold Saucer. If you like crafting and gathering, there will be new items to find and cool Custom Deliveries to make.
And guess what? If you love Player vs. Player battles, there's a new map called The Red Sands coming to the Crystalline Conflict mode in this update. They might also change some things to keep the game fair and fun, but we're not sure about that just yet.
Follow us on twitter for all the latest news and announcements!