Taylor Swift's Eras Tour has been a long time coming, but it will eventually become a classic blockbuster. The Taylor Swift Eras Tour movie will be released in theaters in North America as a holiday gift to her fans. Swift began the expansive journey in Glendale, Arizona, in March 2023, and finished the first North American leg of the triumphant tour on August 27 in Mexico City.
She will continue her trip in South America in November before crossing the Atlantic in 2024 and completing in Canada the following November. When all is said and done, she will have performed at over 150 shows.
The Eras Tour's three-hour runtime takes fans on a journey across Taylor Swift's 10-album discography, and has been honored with two surprise songs at each event, Taylor's Version album release announcements, and all kinds of special moments to scream about. Will the concert film be available on Netflix?
Is Taylor Swift's Eras Tour Movie Coming to Netflix?
Unfortunately, Taylor Swift: The Eras Tour concert film will not be available on Netflix. While Taylor Swift's previous concert film, Reputation Stadium Tour, is still available on Netflix with her Miss Americana documentary, The Eras Tour has not been scheduled for a streaming release as of its announcement on August 31.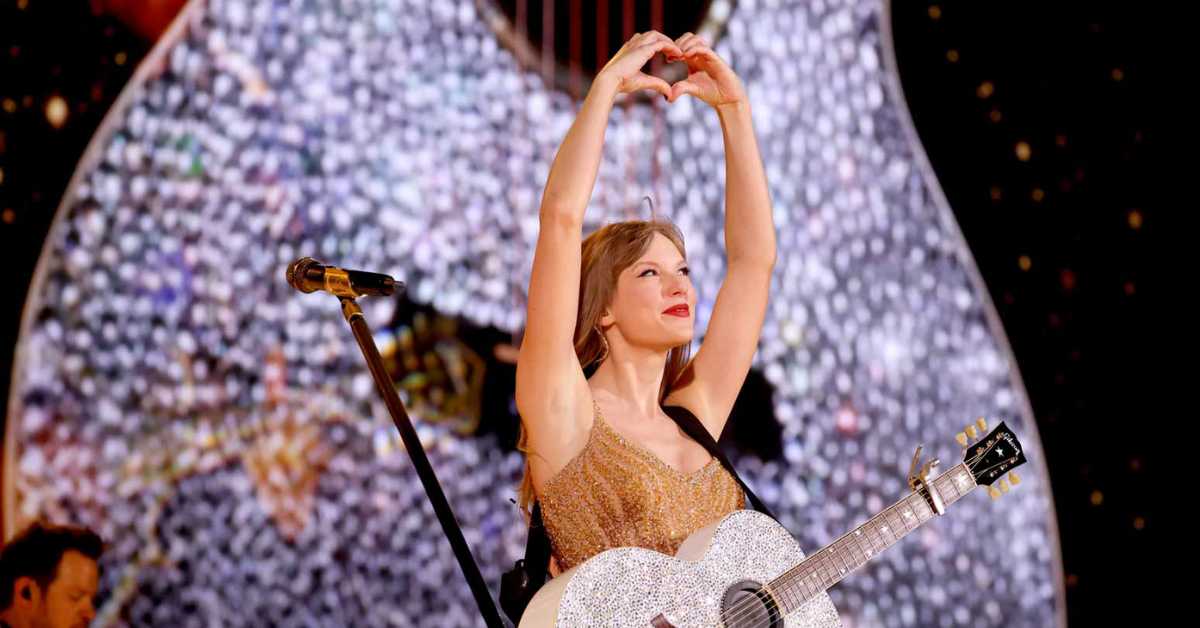 Where Can You Watch Taylor Swift's Eras Tour Movie?
Taylor Swift's Eras Tour film will be released at AMC and Cinemark cinemas on Friday, October 13. According to Deadline, the picture will be released on the following dates: October 13-15, October 19-22, October 26-29, October 31, and November 2-5. The tickets are appropriately priced at $13.13 (child) and $19.89 (adult) – if you know, you know. Tickets are now available for purchase.
Have a look at the tweet we have provided to you below:
The Eras Tour movies in theatres October 13th, 2023 ✨ Taylor Swift pic.twitter.com/LvebknQej5

— Taylor Swift Updates (@SwiftNYC) August 31, 2023
It's unknown when or if the concert film will be released on streaming sites, or which one might be in the running. Swift hasn't collaborated with Netflix since Miss Americana in 2020, instead releasing her Folklore: The Long Pond Studio Session documentary concert film on Disney+. If Swift decides to stream the film (presumably after the tour concludes in 2024), we'll let you know where it may be found.
Check out more articles that we have covered about Taylor Swift in below links:
Watch the Trailer for the Eras Tour Concert Movie Below!
The trailer for the highly anticipated 'Eras Tour Concert Movie' is finally here, and it's nothing short of spectacular. Brace yourself for a visual and auditory journey like no other as we take a sneak peek into the world of this iconic concert experience. The stage is set, the lights are dazzling, and the music is electrifying.
Has Taylor Swift Got Any Other Concert Films?
Taylor filmed two of her previous tours, '1989' and 'Reputation,' and she also made a documentary called Miss Americana, which was released in 2020 and followed her behind the scenes of the 'Reputation' tour and during the release of her 'Lover' single.
Here are Taylor's existing films and where you can watch them:
1989 – World Tour – YouTube
Taylor Swift Reputation Stadium Tour – Netflix
Miss Americana – Netflix
The Eras Tour – cinemas in North America
When Was the Eras Tour Movie Filmed?
The Eras Tour Film appears to have been shot in early August when Taylor was finishing up her North American tour dates before heading to South America.
Camera crews and filming equipment were observed at certain gigs in the first week of August, fueling speculation that it was for an 'Eras Tour' film.
On August 3, 2023, spectators at the Sofi Stadium in Los Angeles noticed cameras photographing fans in the crowd and notices throughout the stadium informing the public that the shooting was taking place.
If you are interested in reading more about Taylor Swift's Eras Tour then you can tell us in the comment section. You can also join us on our Twitter account for more interesting updates.