Former YouTube stars Ruby Franke and her husband, Kevin, used to make videos on their channel, 8 Passengers. But on 30 August 2023, Ruby, who has six kids, got arrested on child abuse charges.
Who is Ruby Franke's Husband, Kevin?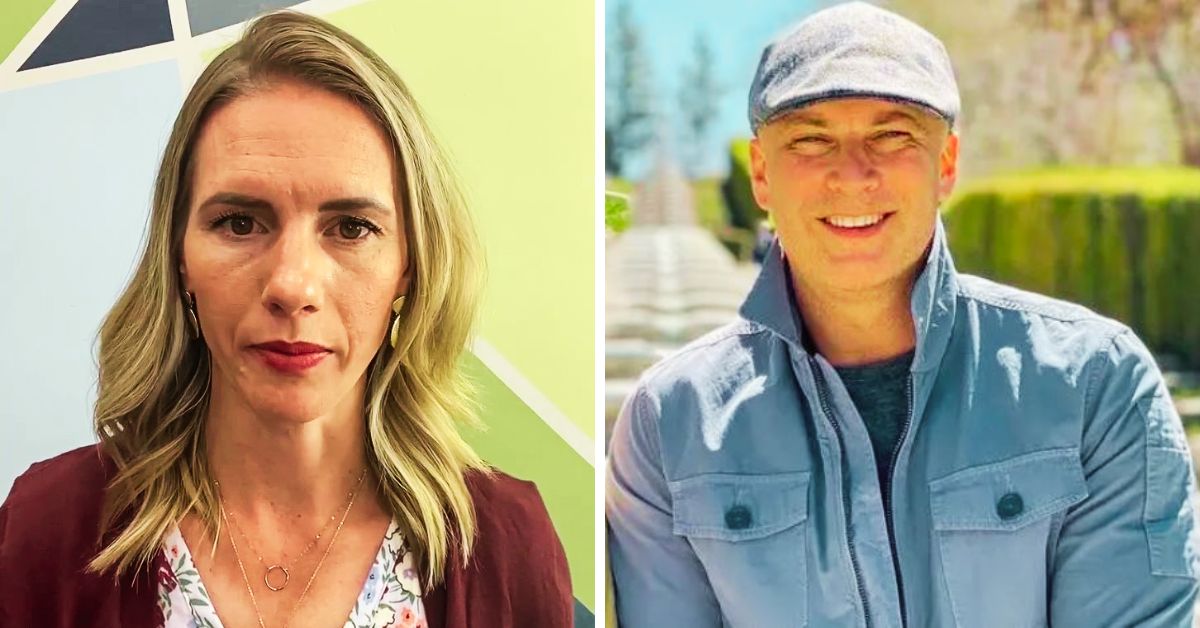 Kevin Franke and his wife, Ruby, started their YouTube channel called 8 Passengers in January 2015. By August 2017, they had over 1 million people following them because they made videos about their family.
This family is from Springville, Utah, and they have six children: Shari, Chad, Abby, Julie, Russell, and Eve.
Kevin used to teach civil engineering at Brigham Young University, but he doesn't talk much about his job because he likes to stay private.
Discover the husbands of these well-known people:
The Rise and Fall of Ruby Franke's 8 Passengers
Ruby Franke used to be known for her channel, 8 Passengers, where she often shared videos about her kids, their everyday lives, her home-cooked meals, and other things. Her three sisters are also known for their YouTube videos.
Franke told KSL, a local news station, in 2016 that she made the channel so she could "just enjoy being with the kids as they are right now."
She also said, "I just want women who are still nursing babies, women who are still trying to get their families, women who are not sleeping through the night to see what it looks like at the finish line, to see that there is a light at the end of the tunnel, and it's beautiful and it's powerful and it's worth it, it's worth all the effort that families put into their family."
Before it was suddenly shut down in 2022, the family's YouTube channel had a lot of fans: 2.5 million. Since then, Ruby and her business partner, Jodi Hildebrandt, have made ConneXions, a service for parents who need help.
Did Ruby Franke Get Arrested?
Yes, on August 30, 2023, Ruby was arrested for two counts of seriously hurting children, which is called 'aggravated child abuse.'
Ruby Franke was arrested today for child abuse (Youtube channel 8 passengers) but just a few years ago, the evidence was online for everyone to see:
Ruby Franke was arrested today for child abuse (Youtube channel 8 passengers) but just a few years ago, the evidence was online for everyone to see. These are just a few deleted videos that gave us a sign years ago. Thankfully, she was finally caught. A new video on this… pic.twitter.com/vAcP3rgf0l

— Repzion (@DDsulzbach) August 31, 2023
The Washington County Sheriff's Office confirmed that Ruby was arrested with her friend Hildebrandt. The police say they were taken to jail because they hurt children on purpose.
Right now, Ruby and Hildebrandt are still in jail, and we don't know what's happening with their case. The Sheriff's Office hasn't given any updates on their website.
People started talking about child abuse rumors in 2020 when Ruby's son Chad got in trouble for playing pranks and had to sleep on a beanbag. Another time, Ruby didn't bring lunch to her six-year-old daughter's school after she forgot it at home.
In 2020, the Frankes told Insider that they believe in letting their kids make choices and learn from the consequences.
Follow us on Twitter for the latest updates and news on various personalities.